West Virginia Mesothelioma Treatment and Doctors
This page has been fact checked by an experienced mesothelioma Patient Advocate. Sources of information are listed at the bottom of the article.
We make every attempt to keep our information accurate and up-to-date.
Please Contact Us with any questions or comments.
With a diagnosis of mesothelioma, you need expert care. This rare cancer is difficult to treat, and not many oncologists or surgeons specialize in it. West Virginia mesothelioma treatment and doctors who can provide specialist care are in Morgantown and Huntington, with affiliates in Lexington, Kentucky.
West Virginia Cancer Centers
If you have been diagnosed with mesothelioma, look for treatment and a second opinion at some of West Virginia's best cancer centers.
West Virginia University Cancer Institute
Located in Morgantown, the WVU Cancer Institute is recognized as a facility that provides excellent patient care and advances cancer research. For mesothelioma patients in the state, this is the premier location for treatment for many reasons:[1]
Collaborative teams with experts in several disciplines work together to develop individualized patient treatment plans. These teams make care more streamlined, efficient, and effective.
The Lung and Esophageal Cancer team provides top-notch treatment for pleural mesothelioma with specialists in medical oncology, radiation oncology, thoracic surgery, and respiratory therapy.
The Colorectal and GI Cancer team can treat patients with peritoneal mesothelioma and even offer HIPEC, one of the most effective procedures for this rare cancer.
Patients at WVU can participate in clinical trials, getting access to new treatments.
Mesothelioma is challenging to diagnose, but WVU offers a Second Opinion Clinic so that you can feel good about your diagnosis.
Support services for patients include palliative care, a psycho-oncology program, rehabilitation services, chaplain services, financial counseling, nutrition counseling, support groups, and a library.
Edwards Comprehensive Cancer Center
Located in Huntington and a part of the Marshall University School of Medicine, Edwards can treat patients with pleural mesothelioma. The Cancer Center's Multidisciplinary Lung Cancer Program includes experts in all areas of cancer care collaborating on each patient's treatment plan.[2]
Pleural mesothelioma patients here can receive chemotherapy, radiation therapy, and surgery from experts in their fields. Additionally, patients benefit from support services, including nutrition counseling, psychological counseling, home health care, social work, a survivorship program, an arts program, and support groups.[2]
St. Mary's Regional Cancer Center
Another cancer center in West Virginia that offers a range of services for all types of cancers is the St. Mary's Medical Center Regional Cancer Center in Huntington. In addition to cutting-edge treatment options, St. Mary's conducts clinical trials so patients benefit from treatment advances and may participate and receive innovative therapies.
St. Mary's is affiliated with the Markey Cancer Center at the University of Kentucky in Lexington. This relationship allows the facility to participate in more research and offer more services and treatments to mesothelioma patients:[3]
Clinical trials
Leading diagnostic tools and second opinions
Several types of radiation therapy
Chemotherapy
Surgical oncology
CAR T-cell immunotherapy
HIPEC for peritoneal mesothelioma
Support groups
Palliative care
Hospice
Cancer rehabilitation
Nutritional services
Counseling
Physicians Treating Mesothelioma in West Virginia
You'll find cancer experts and physicians with experience treating pleural and peritoneal mesothelioma at the WVU Cancer Institute. There are also specialists at Markey Cancer Center, affiliated with St. Mary's in Huntington.
James Marsh, M.D.
Dr. Marsh is a surgical oncologist with years of experience helping patients with a variety of cancers. Along with his colleagues at WVU Cancer Institute, Dr. Marsh provides cytoreductive surgery followed by HIPEC for patients with peritoneal mesothelioma. Not all medical centers have staff with the expertise and training to perform this procedure that helps peritoneal patients live longer.[4]
Ghulam Abbas, M.D.
Also at WVU, Dr. Abbas is a thoracic surgeon specializing in procedures to treat cancers. These include pleural mesothelioma. Dr. Abbas is trained in minimally invasive surgery and uses this strategy whenever possible to help patients recover more quickly.[5]
Joseph Kim, M.D.
Dr. Kim is a surgical oncologist and directs the Division of Surgical Oncology at Markey Cancer Center. He treats gastrointestinal cancers, including peritoneal mesothelioma. He also performs cytoreductive surgery with HIPEC.[6]
Jordan D. Miller, D.O.
Dr. Miller is also at Markey and is a thoracic surgeon. As part of the Lung and Thoracic Cancer Team, he works with experts in all areas of cancer treatment to help patients with pleural mesothelioma. His area of specialty is the use of minimally-invasive procedures.[7]
Clinical Trials in West Virginia
A clinical trial studies a new treatment or therapy and an excellent opportunity for patients with rare cancers like mesothelioma. With limited treatment options, a clinical trial provides another choice and additional hope for a better outcome.
There is currently just one clinical trial recruiting mesothelioma patients in West Virginia. However, your medical team can help you find other studies in the region. Markey may have more trials, and big cities nearby, like Washington, D.C., and Pittsburgh, are also likely to have more opportunities.
The current study in West Virginia is called Nivolumab and Ipilimumab in Treating Patients With Rare Tumors. It is a trial of two immunotherapy drugs, and researchers need patients with all types of rare cancers. Included on their list is peritoneal mesothelioma. In West Virginia, you can access this large clinical trial in Huntington at the Edwards Comprehensive Cancer Center.[8]
If you have been diagnosed with mesothelioma and live in West Virginia, you need specialist care. Several treatment facilities in the state have experts in all types of cancer treatments of staff, including those who can treat mesothelioma.
Get Your FREE Mesothelioma Packet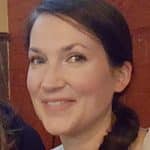 Mary Ellen Ellis has been the head writer for Mesothelioma.net since 2016. With hundreds of mesothelioma and asbestos articles to her credit, she is one of the most experienced writers on these topics. Her degrees and background in science and education help her explain complicated medical topics for a wider audience. Mary Ellen takes pride in providing her readers with the critical information they need following a diagnosis of an asbestos-related illness.
Get Your FREE Mesothelioma Packet
Page Edited by Patient Advocate Dave Foster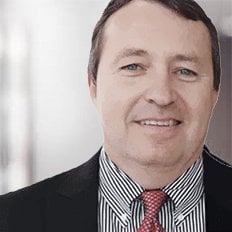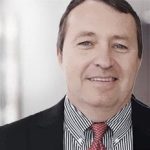 Dave has been a mesothelioma Patient Advocate for over 10 years. He consistently attends all major national and international mesothelioma meetings. In doing so, he is able to stay on top of the latest treatments, clinical trials, and research results. He also personally meets with mesothelioma patients and their families and connects them with the best medical specialists and legal representatives available.