Illinois Mesothelioma Treatment and Doctors
This page has been fact checked by an experienced mesothelioma Patient Advocate. Sources of information are listed at the bottom of the article.
We make every attempt to keep our information accurate and up-to-date.
Please Contact Us with any questions or comments.
Thousands of residents in Illinois have died from asbestos-related illnesses, including mesothelioma. Workplace exposure to asbestos caused most of these tragedies. Residents receiving a mesothelioma diagnosis today still face a difficult cancer, but they now have more treatment options and specialists to help them.
Cancer Treatment Centers in Illinois
Residents who have been diagnosed with this cancer can rest assured that they will receive some of the best care to be found anywhere. The state is home to multiple cancer centers with experts in their fields. This includes two facilities recognized as comprehensive cancer centers by the National Cancer Institute.
The University of Chicago Comprehensive Cancer Center
As an NCI-recognized facility, the University of Chicago Comprehensive Cancer Center is more than just a treatment center; it is also a research institution. Cancer researchers here are trying to determine the causes of cancer, to develop cures for cancer, and to prevent cancer.[1]
Mesothelioma patients can benefit from experts in this rare cancer who work here but also from extensive clinical trials. The Center enrolls more than 1,000 patients in trials for innovative treatments every year.[1]
The University of Chicago offers mesothelioma patients multidisciplinary treatment plans with a range of experts. It even offers HIPEC, a type of chemotherapy used to treat peritoneal mesothelioma that is not available in most locations.[1]
The Robert H. Lurie Comprehensive Cancer Center
This facility is also recognized by the NCI and is a part of Northwestern University in Evanston. On staff are nearly 300 clinicians and researchers who offer top-notch treatments and drive innovative studies. Lurie is a part of the Big Ten Cancer Research Consortium, collaborating with other top facilities to conduct clinical trials.[2]
The Lurie Cancer Center includes a thoracic oncology and surgery department to treat patients with pleural mesothelioma. Peritoneal mesothelioma patients can also benefit from working with specialists here. HIPEC is available as a treatment option.[2]
Rush University Cancer Center
Located in Chicago, the Rush University Cancer Center conducts research and treats cancer patients. The thoracic surgery department at Rush includes experts in the procedures used to treat pleural mesothelioma who work with oncologists and others for a multidisciplinary treatment approach.[3]
Other services mesothelioma patients can access at Rush include clinical trials, second opinion services, cancer clinics for both thoracic and gastrointestinal cancers, counseling, social work, financial support, palliative care, and pastoral services.[3]
Mesothelioma Specialists in Illinois
Some of the leading mesothelioma experts in the U.S. work in Illinois. They provide patients with the best care so that they do not have to leave the state.
Hedy Lee Kindler, M.D.
Dr. Kindler is a gastrointestinal oncologist and specialist in treating peritoneal mesothelioma. She is the director of the Mesothelioma Program at the University of Chicago Comprehensive Cancer Center. Through her research, Dr. Kindler has helped develop better chemotherapy treatments and improved diagnostic techniques for mesothelioma.[4]
Kiran K. Turaga, M.D., Ph.D.
Dr. Turaga is a gastrointestinal surgeon specializing in cancers, including peritoneal mesothelioma. He is one of few physicians in the country who can perform cytoreductive surgery followed by HIPEC, the treatment of choice for most people with peritoneal mesothelioma.[5]
Ryan P. Merkow, M.D.
Another expert in peritoneal mesothelioma, Dr. Merkow is an assistant professor of surgical oncology at the Lurie Cancer Center. He is qualified to provide HIPEC to peritoneal mesothelioma patients. He also specializes in minimally invasive surgical procedures.[6]
Michael J. Liptay, M.D.
Dr. Liptay is a cardiothoracic surgeon at Rush. He works in multidisciplinary teams with other specialists to treat patients with a range of cancer types. He can also perform VATS, video-assisted thoracic surgery, a good option for many pleural mesothelioma patients.[7]
Clinical Trials Recruiting Mesothelioma Patients
A clinical trial is a study of a new treatment, procedure, therapy, or diagnostic tool in medicine. For patients with mesothelioma, a trial represents a chance to try a new treatment and that may extend their lives. The only way to access these kinds of treatments is through clinical trials.
Currently, there are several clinical trials ongoing in Illinois that need mesothelioma patients to participate. Trials have requirements that must be met to participate, so talk to your medical team about these and others that you may benefit from:
Illinois mesothelioma patients have many options when it comes to getting the best possible care for mesothelioma. With two of the best cancer centers in the country, plus other treatment facilities, patients know they do not have to travel far for excellent treatment.
Get Your FREE Mesothelioma Packet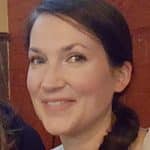 Mary Ellen Ellis has been the head writer for Mesothelioma.net since 2016. With hundreds of mesothelioma and asbestos articles to her credit, she is one of the most experienced writers on these topics. Her degrees and background in science and education help her explain complicated medical topics for a wider audience. Mary Ellen takes pride in providing her readers with the critical information they need following a diagnosis of an asbestos-related illness.
Get Your FREE Mesothelioma Packet
Page Edited by Patient Advocate Dave Foster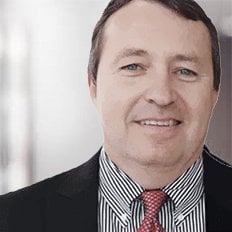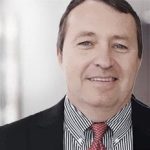 Dave has been a mesothelioma Patient Advocate for over 10 years. He consistently attends all major national and international mesothelioma meetings. In doing so, he is able to stay on top of the latest treatments, clinical trials, and research results. He also personally meets with mesothelioma patients and their families and connects them with the best medical specialists and legal representatives available.