South Dakota Mesothelioma Treatment and Doctors
This page has been fact checked by an experienced mesothelioma Patient Advocate. Sources of information are listed at the bottom of the article.
We make every attempt to keep our information accurate and up-to-date.
Please Contact Us with any questions or comments.
South Dakota mesothelioma treatment and doctors are limited simply because of the low population density here. If you have been diagnosed with mesothelioma, consider the few cancer centers in the state that can help you. Alternatively, you may want to travel to a neighboring state for more options.
South Dakota Cancer Centers
South Dakota is home to a couple of facilities that draw patients from all over the state for cancer care. These facilities are equipped to treat mesothelioma patients but do not necessarily have specialists on staff. Some treatment centers in Nebraska and Minnesota are not too far away and provide more care choices.
Sanford Cancer Center
Located in Sioux Falls, this treatment center is one of the biggest in the state, with the most cancer professionals and treatment options. If you have mesothelioma, you may benefit from several services here:[1]
Sanford's teams of specialists treat lung cancer and gastrointestinal cancers, which means they can help patients with both pleural and peritoneal mesothelioma.
Each patient works with a multidisciplinary clinic, either in lung cancer or gastrointestinal cancers, to get all necessary expert care in one place.
These clinics also ensure patients benefit from experts in all areas of cancer care, including medical oncology, radiation oncology, surgery, pulmonology, diagnostic imaging, and more.
The surgeons at Sanford provide robotic-assisted procedures and minimally-invasive surgeries for greater accuracy and shorter recovery times.
Clinical trials at Sanford give patients access to new treatments that are not yet available to the general public.
In addition to standard treatments, Sanford offers patients immunotherapy.
Support services include genetic counseling, support groups, massage therapy, counseling, fertility preservation, nutritional services, and financial counseling.
Avera Cancer Institute
With multiple locations in South Dakota, Avera is a good option for many patients. The six regional centers are best for the more complicated cases like mesothelioma. If you are considering Avera for treatment, here are some of the services and benefits:[2]
Avera has six main locations, making it easier to access treatment. See doctors in Aberdeen, Pierre, Marshall, Mitchell, Sioux Falls, or Yankton.
Treatments offered here include genetic medicine, chemotherapy, radiation therapy, bone marrow transplants, integrative medicine, and robotic-assisted surgery.
Avera participates in clinical trials, so patients can be a part of ground-breaking research and new treatments.
Support services for patients include arts in healing, fitness, spiritual support, financial assistance, genetic counseling, music therapy, nutrition counseling, psychological counseling, and support groups.
Nearby Treatment Centers
If you cannot find the expert teams to treat mesothelioma in South Dakota, just across state lines, you'll find some of the best treatment centers in the country. Minnesota is home to the Mayo Clinic Cancer Center and the Masonic Cancer Center. The Mayo Clinic has a Mesothelioma Specialty Group, and both facilities offer HIPEC for peritoneal mesothelioma.
In Nebraska, the Buffett Cancer Center in Omaha offers comprehensive care for mesothelioma patients. This includes innovative immunotherapies, top thoracic surgeons, and HIPEC for peritoneal mesothelioma treatment.
Physicians Treating Mesothelioma in South Dakota
Mesothelioma specialists are rare, but many physicians, oncologists, and surgeons have experience with this cancer and provide excellent care.
Keung Ung, M.D.
Dr. Ung is a cardiothoracic surgeon at Sanford. He is an experienced surgeon who can perform the complicated procedures often needed to treat and manage pleural mesothelioma. One of his specialties is the surgical treatment of lung cancer.[3]
Gary Timmerman, M.D.
Dr. Timmerman is a surgical oncologist at Sanford and the Chair of the Surgical Department at the University of South Dakota Sanford Medical School. He specializes in gastrointestinal cancers and can treat peritoneal mesothelioma.[4]
Clinical Trials for Mesothelioma Patients in South Dakota
A clinical trial is a study of a novel treatment or procedure that has been tested extensively in the lab. By the clinical phase of the study, the treatment is ready for human participants.
Mesothelioma patients are good candidates for participating because their treatment options are often limited. If you are interested in trying a trial, talk to your medical team. There is one treatment study available in South Dakota for mesothelioma patients:[5]
Nivolumab and Ipilimumab in Treating Patients with Rare Tumors is in phase II.
The researchers need a lot of patients with the diagnosis of a rare cancer, including peritoneal mesothelioma.
Researchers are studying the treatment of these rare cancers with a combination of two different immunotherapy drugs.
The study will also determine if there are side effects and how common or severe they are.
This is a large study with hundreds of locations. Patients in South Dakota can participate in Sioux Falls.
With a diagnosis of mesothelioma, getting treatment fast is essential. It is also important to get treatment from specialists. In South Dakota, you have a few options. Even more choices are available just out of state.
Get Your FREE Mesothelioma Packet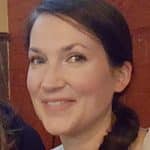 Mary Ellen Ellis has been the head writer for Mesothelioma.net since 2016. With hundreds of mesothelioma and asbestos articles to her credit, she is one of the most experienced writers on these topics. Her degrees and background in science and education help her explain complicated medical topics for a wider audience. Mary Ellen takes pride in providing her readers with the critical information they need following a diagnosis of an asbestos-related illness.
Get Your FREE Mesothelioma Packet
Page Edited by Patient Advocate Dave Foster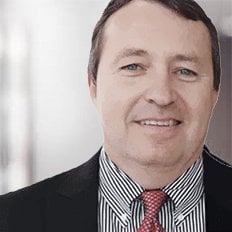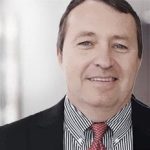 Dave has been a mesothelioma Patient Advocate for over 10 years. He consistently attends all major national and international mesothelioma meetings. In doing so, he is able to stay on top of the latest treatments, clinical trials, and research results. He also personally meets with mesothelioma patients and their families and connects them with the best medical specialists and legal representatives available.