Kansas Mesothelioma Treatment and Doctors
This page has been fact checked by an experienced mesothelioma Patient Advocate. Sources of information are listed at the bottom of the article.
We make every attempt to keep our information accurate and up-to-date.
Please Contact Us with any questions or comments.
Thousands of Kansas residents have been affected by asbestos exposure. Those who received a diagnosis of mesothelioma must seek out specialists to get the best treatment. Kansas is home to cancer centers that can provide this care.
Kansas Cancer Treatment Centers
If you have been diagnosed with mesothelioma, ideally you can get expert care without traveling too far. Mesothelioma is a rare cancer, so finding treatment can be challenging. Look for large cancer centers that offer diverse staff. A mesothelioma specialist may be difficult to find, but Kansas has excellent treatment centers.
The University of Kansas Cancer Center
Located in Kansas City, the University of Kansas Cancer Center is an accessible and large facility. It is recognized by the National Cancer Institute and received the Cancer Center designation in 2012.[1]
Part of a larger network of treatment and research centers, the UK Cancer Center offers top-notch care for patients with all types of cancer.[1]
UK Cancer Center conducts research on cancer biology, cancer prevention and survivorship, and drug discovery and experimental therapeutics.
It treats a diverse group of patients, drawing from populations in the city, suburbs, and rural areas.
The Cancer Center is one of few facilities in the U.S. that can provide peritoneal mesothelioma patients with cytoreductive surgery and HIPEC, the most effective treatment for this type of cancer.
Multidisciplinary teams work together from diagnosis to treatment and beyond to give patients the most options and best care.
The Cancer Center hosts several clinical trials, giving patients access to innovative treatments.
Additional services that benefit cancer patients include palliative care, pain management, survivorship programs, fertility preservation, cancer rehabilitation, genetic counseling, nutritional counseling, spiritual services, and more.
The UK Cancer Center is the state's premier treatment facility for cancer patients, but it is not the only one. The Cancer Center of Kansas, in Wichita, also provides excellent care and conducts research to benefit patients. The Cancer Center offers biological therapies, chemotherapy, radiation therapy, targeted therapies, surgery, access to clinical trials, and more.[2]
Physicians Treating Cancer in Kansas
The UK Cancer Center has a staff of dedicated cancer experts, including oncologists and surgeons who can treat patients diagnosed with mesothelioma.
Chao H. Huang, M.D.
Dr. Huang is the director of the Lung Program at the UK Cancer Center. He is a medical oncologist and specializes in treating lung cancer, including cases caused by asbestos. He provides advanced treatments and works with other specialists for an interdisciplinary approach.[3]
Nirmal K. Veeramachaneni, M.D.
Patients with pleural mesothelioma often benefit from surgery as the primary treatment. Dr. Veeramachaneni is a thoracic surgeon who can perform these difficult and often complicated procedures. He uses minimally invasive procedures whenever possible to minimize side effects and speed recovery for patients.[4]
Mazin F. Al-Kasspooles, M.D.
Dr. Al-Kasspooles is a surgical oncologist. He specializes in esophageal and gastrointestinal cancer treatment, including peritoneal mesothelioma. He is one of few physicians performing the best treatment for this cancer, which is cytoreductive surgery followed by HIPEC.[5]
Mesothelioma Clinical Trials Recruiting in Kansas
A clinical trial is a way that patients can both get new, advanced treatments and help advance the study of cancer. For mesothelioma patients, these trials represent the home that a new therapy will provide better outcomes than standard treatments.
If you are interested in participating in clinical trials, talk to your doctors. You must meet certain requirements to qualify and be enrolled. Patients may currently enroll in one of three clinical trials recruiting for mesothelioma in Kansas:
Nivolumab and Ipilimumab in Treating Patients With Rare Tumors. This large study testing two immunotherapy drugs used in combination is recruiting peritoneal mesothelioma patients. The study locations include more than 1,000 cancer and medical centers, many in Kansas.[6]
A Study of XmAb®20717 in Subjects With Selected Advanced Solid Tumors. Patients with advanced mesothelioma may benefit from this study of a new immunotherapy drug being dosed in and ascending escalation.[7]
Integrated Cancer Repository for Cancer Research. Although this study will not provide a new treatment for patients, it is important for advancing cancer research. Patients are needed to donate tissue samples and provide information to help with research projects.[8]
If you live in Kansas and have mesothelioma, don't give up hope of getting excellent treatment. There are options right here in the state, including nationally recognized facilities. Finding specialist care is essential and should be the next step after receiving a diagnosis.
Get Your FREE Mesothelioma Packet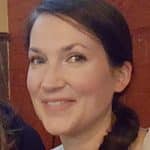 Mary Ellen Ellis has been the head writer for Mesothelioma.net since 2016. With hundreds of mesothelioma and asbestos articles to her credit, she is one of the most experienced writers on these topics. Her degrees and background in science and education help her explain complicated medical topics for a wider audience. Mary Ellen takes pride in providing her readers with the critical information they need following a diagnosis of an asbestos-related illness.
Get Your FREE Mesothelioma Packet
Page Edited by Patient Advocate Dave Foster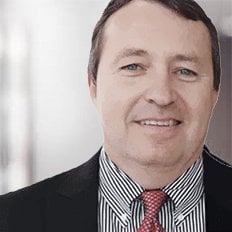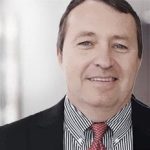 Dave has been a mesothelioma Patient Advocate for over 10 years. He consistently attends all major national and international mesothelioma meetings. In doing so, he is able to stay on top of the latest treatments, clinical trials, and research results. He also personally meets with mesothelioma patients and their families and connects them with the best medical specialists and legal representatives available.