Mazin F. Al-kasspooles, M.D., F.A.C.S.
This page has been fact checked by an experienced mesothelioma Patient Advocate. Sources of information are listed at the bottom of the article.
We make every attempt to keep our information accurate and up-to-date.
Please Contact Us with any questions or comments.
Dr. Mazin F. Al-kasspooles is a surgical oncologist in the Department of Surgery at the University of Kansas Medical Center, as well as at the University of Kansas Cancer Center. He is also a Professor of Surgery at the Kansas University Medical Center in the Oncologic Surgery Division. His clinical interest is principally focused on esophageal, gastric, and colorectal cancers, but he is also skilled in surgery for peritoneal surface malignancies, breast cancer, melanoma, and soft tissue sarcomas.[1] Dr. Al-kasspooles is one of only a few surgeons able to administer the complex treatment known as CRS-HIPEC, or cytoreductive surgery with heated intraperitoneal chemotherapy, which has provided improved outcomes for patients diagnosed with malignant peritoneal mesothelioma.
Malignant Peritoneal Mesothelioma and CRS-HIPEC
Malignant peritoneal mesothelioma is an extremely rare form of cancer that forms in the abdominal cavity after asbestos exposure. Mesothelioma is always considered a fatal disease, and patients diagnosed with its peritoneal form have few options available to them, but one that has effectively delivered improved outcomes is the complex procedure known as CRS with HIPEC, or cytoreductive surgery with hyperthermic intraperitoneal chemotherapy.
CRS with HIPEC begins with open surgery to remove as much tumor material as possible from the patient's abdominal cavity. Following the removal of malignant material, the surgical site is bathed with a solution of heated chemotherapy to kill any microscopic mesothelioma cells left behind without the need for systemic treatment.
Education and Career
Dr. Mazin Al-kasspooles earned a bachelor of science in pre-medicine as well as a medical degree with a focus in General Surgery from the University of Michigan and the University of Michigan Medical Center. He completed his internship and residency in General Surgery at the Maricopa Medical Center in Phoenix, Arizona, and a clinical Fellowship in Surgical Oncology at the Roswell Park Cancer Institute of the State University of New York in Buffalo, New York. He became a member of the Kansas University Medical Center faculty in 2005.[1]
Research
Dr. Al-kasspooles is actively involved in connecting his patients with clinical trials and in cancer research, including studies of the genetics behind cancer development, the impact of socioeconomic factors on outcomes and access to CRS with HIPEC, and assessments of multidisciplinary protocols on outcomes involving cancer surgery.[1]
Get Your FREE Mesothelioma Packet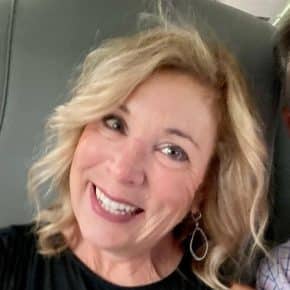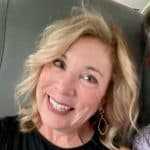 Terri Oppenheimer has been writing about mesothelioma and asbestos topics for over ten years. She has a degree in English from the College of William and Mary. Terri's experience as the head writer of our Mesothelioma.net news blog gives her a wealth of knowledge which she brings to all Mesothelioma.net articles she authors.
Get Your FREE Mesothelioma Packet
Page Edited by Patient Advocate Dave Foster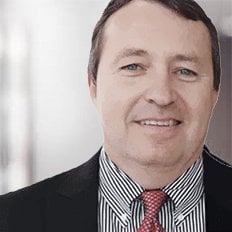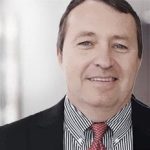 Dave has been a mesothelioma Patient Advocate for over 10 years. He consistently attends all major national and international mesothelioma meetings. In doing so, he is able to stay on top of the latest treatments, clinical trials, and research results. He also personally meets with mesothelioma patients and their families and connects them with the best medical specialists and legal representatives available.