University of Kansas Cancer Center
This page has been fact checked by an experienced mesothelioma Patient Advocate. Sources of information are listed at the bottom of the article.
We make every attempt to keep our information accurate and up-to-date.
Please Contact Us with any questions or comments.
The University of Kansas Cancer Center is the only National Cancer Institute-designated comprehensive cancer Center in the region and the only one in the state of Kansas. The center prioritizes patient care and individual well-being as well as innovative research geared towards achieving groundbreaking advances in treatment of challenging cancers, including malignant mesothelioma.[1]
KU Cancer Center draws patients from across the nation and the globe. The center has made its mission to eliminate the devastation of cancer.
Facts about the University of Kansas Cancer Center
Kansas University Medical Center's School of Medicine is the only medical school in Kansas.
The KU Medical Center is one of 60 institutions in the National Clinical and Translational Science Award consortium, where researchers work to speed up basic science discoveries into cures and treatments.
In fiscal year 2022, the KU Medical Center received over $80 million in National Institutes of Health funding.
In 2023, the KU Cancer Center received a $100 million gift from the Sunderland Foundation to support new cancer research and care. The funds will be used to build a new, state-of-the-art destination cancer center.
The KU Cancer Center employs 350 cancer researchers and clinicians and 150 disease-specific oncologists. It has 13 locations throughout the Kansas City metro area.
History
The University of Kansas was originally founded in 1864, and in 1880 it introduced a one-year premedical course. In 1899 an additional pre-med year was added, and in 1894, local physician and entrepreneur Dr. Simeon Bishop Bell offered a gift of 500 acres and $100,000 for the school to develop a hospital and medical school in memory of his late wife. Three proprietary medical schools combined to form the new school in 1905.[3]
In 1926 the hospital became a pioneer in medical technology with its creation of a centralized clinical laboratory, and in 1927 the hospital introduced the concept of continuing education for physicians. In 1948 the Department of Oncology and Pathology established a premier cancer research program at KU Medical Center, and in 1942 the chair of the Department of Radiology participated in an evaluation board that tested multi-curie radiation sources for use in cancer treatment.
In 1969 the hospital became the home of the Cancer Data Service, a registry for cancer patients in the state of Kansas, and in 1976 the chief of the section of surgical oncology developed a new type of immunotherapy that doubled the survival rate of patients with melanoma. In 1979 the hospital installed a Sagittaire 40 MEV linear accelerator, making its cancer center one of the top ten treatment centers in the United States. In 2012, the University of Kansas Cancer Center was designated a cancer center by the National Cancer Institute after a ten-year effort, and in 2022 it received Comprehensive Cancer Center status.[1]
Mesothelioma and Lung Cancer Care at the University of Kansas Cancer Center
Patients diagnosed with lung cancer, malignant pleural mesothelioma, and malignant peritoneal mesothelioma can all find state-of-the-art treatment and highly skilled clinicians at the University of Kansas Cancer Center. The facility is one of the few in the country where patients diagnosed with abdominal cancers can avail themselves of the complex cytoreductive surgery with hyperthermic intraperitoneal chemotherapy procedure. As for patients with thoracic cancers, the physicians of the Lung Cancer Program at the University of Kansas Cancer Center work to quickly diagnose and stage patients' tumors, evaluate all of the medical, surgical, and radiation therapy treatment options, and create an individual treatment protocol specific to the patient's needs. Treatment options frequently include participation in clinical trials, though the facility also offers more established treatment options including immunotherapy, video-assisted thoracic surgery, and Proton therapy.[2]
Research
The University of Kansas' Cancer Center is currently pursuing 28 clinical trial projects, with an emphasis on moving what they learn in the lab to their patients' bedsides. Its research centers are divided into three distinct focuses: Cancer biology, prevention and control, and the discovery and delivery of new drugs and therapeutics. While the biology program represents collaboration between clinical providers and scientists, the drug discovery program works both to discover novel treatments against specific cancer targets and to find new uses for existing drugs.
Notable Staff and Mesothelioma Specialists
The University of Kansas Cancer Center boasts several dedicated medical professionals who have the skills and knowledge needed to help patients battle lung cancer, malignant pleural mesothelioma, and malignant peritoneal mesothelioma. Included among the talented staff are the Director of the Lung Program, medical oncologist Dr. Chao Huang and surgical oncologist Dr. Mazin F. Al-Kasspooles, who performs cytoreductive surgery with hyperthermic intraperitoneal chemotherapy on patients diagnosed with malignant peritoneal mesothelioma.[2]
The University of Kansas Cancer Center's lung and thoracic cancer program and abdominal cancer program offer hope and state-of-the-art treatment for patients diagnosed with pleural mesothelioma, peritoneal mesothelioma, and asbestos-related lung cancer
Get Your FREE Mesothelioma Packet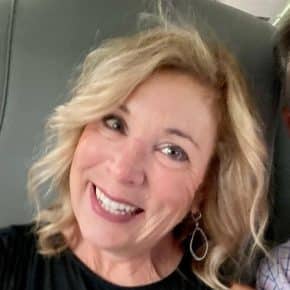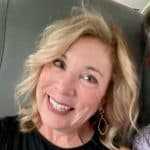 Terri Oppenheimer has been writing about mesothelioma and asbestos topics for over ten years. She has a degree in English from the College of William and Mary. Terri's experience as the head writer of our Mesothelioma.net news blog gives her a wealth of knowledge which she brings to all Mesothelioma.net articles she authors.
Get Your FREE Mesothelioma Packet
Page Edited by Patient Advocate Dave Foster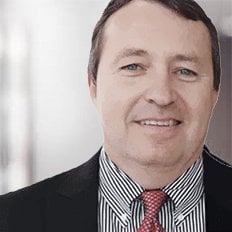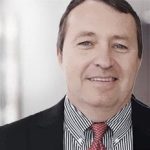 Dave has been a mesothelioma Patient Advocate for over 10 years. He consistently attends all major national and international mesothelioma meetings. In doing so, he is able to stay on top of the latest treatments, clinical trials, and research results. He also personally meets with mesothelioma patients and their families and connects them with the best medical specialists and legal representatives available.