Chao H. Huang, M.D., F.A.C.P.
This page has been fact checked by an experienced mesothelioma Patient Advocate. Sources of information are listed at the bottom of the article.
We make every attempt to keep our information accurate and up-to-date.
Please Contact Us with any questions or comments.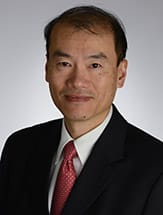 Dr. Chao H. Huang is a specialist in the field of clinical hematology and medical oncology at the Kansas University Medical Center and the University of Kansas Cancer Center. As director of the Lung Cancer Program, he leads a multidisciplinary team of radiation and medical oncologists, pathologists, pulmonary medicine specialists, and thoracic surgeons in diagnosing and staging patients' lung cancer and other chest cancers before developing an individual, personalized treatment plan designed to meet the patient's specific genetic profile and needs.[1]

Dr. Huang is also an Associate Professor of Medical Oncology at the KU Medical Center. In that role he teaches medical students, residents, and fellows essential aspects of hematology and oncology, focusing on diagnosis, workup, and clinical management. He emphasizes identifying clinical trials that may offer patients better options and is a proponent of multimodality therapies that combine radiation with chemotherapy and immunotherapy.
Education and Career
Dr. Huang's education began in Porto Alegre, Rio Grande do Sul, where he first pursued University Preparatory Studies at the Colegio Rosario, and then went on to earn his medical degree from the Universidad Federacion de Rio Grande do Sul. His internship and residency in Internal Medicine were completed at the Presbyterian Medical Center of the University of Pennsylvania Health System in Philadelphia, followed by a clinical fellowship in Hematology and Medical Oncology at the Fox Chase Cancer Center and Temple University Hospital in Philadelphia.[1]
Dr. Huang is board certified in Hematology, Internal Medicine, and Medical Oncology.
Research
Dr. Huang is actively involved in several clinical trials and grants, including:[1]
S1800A Phase II Randomized Study of Ramucirumab Plus MK3475 (Pembrolizumab) versus Standard of Care for Patients Previously Treated with Immunotherapy for Stage IV or Recurrent Non-Small Cell Lung Cancer (lung-MAP Non-matched Sub-Study), SWOG-NCI, PI
Randomized Study of Erlotinib vs Observation in Patients With Completely Resected Epidermal Growth Factor Receptor (EGFR) Mutant Non-small Cell Lung Cancer (NSCLC), Alliance for Clinical Trials in Oncology, PI
Adjuvant Nivolumab in Resected Lung Cancers (ANVIL) – A Randomized Phase III Study of Nivolumab After Surgical Resection and Adjuvant Chemotherapy in Non-Small Cell Lung Cancers, ECOG, PI
A Phase 3, Controlled, Open-label Randomized Study of RRx-001 Administered Sequentially with a Platinum Doublet or a Platinum Doublet in Third-Line or Beyond Small Cell Carcinoma, EpicentRx, PI
A Phase 3, Open-Label, Randomized, Parallel Group Study to Evaluate the Efficacy and Safety of Intrapleural Administration of Adenovirus-Delivered Interferon Alpha-2b (rAd-IFN) in Combination with Celecoxib and Gemcitabine in Patients with Malignant Pleural Mesothelioma, Trizell, PI
He has also authored and co-authored studies published in highly esteemed medical journals, including the Journal of Oncology Practice, Federal Practitioner, Lung Cancer, and Frontier Oncology.
Professional Affiliations
Member American Society of Hematology,
Southwest Oncology Group
American Society of Clinical Oncology
American Association for Cancer Research
American College of Physicians
Get Your FREE Mesothelioma Packet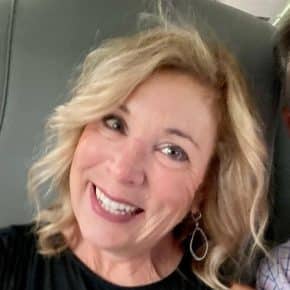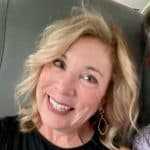 Terri Oppenheimer has been writing about mesothelioma and asbestos topics for over ten years. She has a degree in English from the College of William and Mary. Terri's experience as the head writer of our Mesothelioma.net news blog gives her a wealth of knowledge which she brings to all Mesothelioma.net articles she authors.
Get Your FREE Mesothelioma Packet
Page Edited by Patient Advocate Dave Foster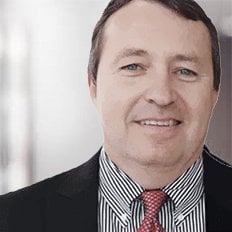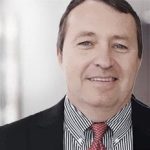 Dave has been a mesothelioma Patient Advocate for over 10 years. He consistently attends all major national and international mesothelioma meetings. In doing so, he is able to stay on top of the latest treatments, clinical trials, and research results. He also personally meets with mesothelioma patients and their families and connects them with the best medical specialists and legal representatives available.