Wisconsin Mesothelioma Treatment and Doctors
This page has been fact checked by an experienced mesothelioma Patient Advocate. Sources of information are listed at the bottom of the article.
We make every attempt to keep our information accurate and up-to-date.
Please Contact Us with any questions or comments.
Wisconsin mesothelioma treatment and doctors are not hard to find, with more than one outstanding cancer center in the state. With a diagnosis of mesothelioma, rely on these excellent facilities that provide specialist care, high-tech equipment, and research that leads to treatment advances.
Wisconsin Cancer Centers
Wisconsin has several reputable cancer centers, including one that the National Cancer Institute (NCI) recognizes as a Comprehensive Cancer Center. Work with the experts and specialists at these facilities to ensure you get the best care for this rare cancer.
Carbone Cancer Center
Carbone is only the NCI-designated facility in the state. Located at the University of Wisconsin in Madison, it is a comprehensive cancer center because of its commitment to research and proven excellence in patient care. For mesothelioma patients, this may be the best choice in Wisconsin for several reasons:[1]
The Lung Cancer Program and Thoracic Surgery Departments at Carbone treat patients with pleural mesothelioma.
Patient care is a team approach that includes medical oncologists, thoracic surgeons, radiation oncologists, pulmonologists, and more.
Treatments available for pleural mesothelioma include minimally-invasive, video-assisted surgeries, chemotherapy, radiation therapy, cryotherapy, and photodynamic therapy.
Carbone's surgeons can provide extrapleural pneumonectomy, a radical surgery for pleural mesothelioma that requires skilled, trained surgeons.
Patients with peritoneal mesothelioma receive care through the Gastrointestinal Cancer Program. Treatment options include cytoreductive surgery with HIPEC, a treatment for peritoneal mesothelioma not offered at all cancer centers.
Support services offered at Carbone include palliative care, patient education, cancer pain management, genetic counseling, psychological counseling, social work, spiritual care, and support groups.
Clinical trials are available for patients.
Froedtert and the Medical College of Wisconsin Cancer Network
This cancer network based in the Medical College of Wisconsin offers expert care for mesothelioma patients and six locations throughout the state. The main campus is in Milwaukee. If you have mesothelioma, there are several reasons to consider treatment at Froedtert:[2]
The Thoracic Cancer Program includes treatment for pleural mesothelioma. Treatment options include surgery, chemotherapy, radiation therapy, and interventional radiology.
The Abdominal Cancers Program treats patients with peritoneal mesothelioma.
Available treatments for peritoneal patients includes cytoreductive surgery, followed by HIPEC.
Patients can access new treatments through clinical trials run at Froedtert.
Support for patients and their families at Froedtert include the Quality of Life Center, a 24-hour cancer clinic, wellness centers, art therapy, cancer rehabilitation, counseling, fertility preservation, support groups, nutritional counseling, and more.
Mesothelioma Specialists in Wisconsin
Wisconsin's excellent cancer centers include treatment options for patients with mesothelioma. Experts in surgery and medical oncology and physicians with experience helping patients with this rare cancer type provide the treatments.
Sharon M. Weber, M.D.
Dr. Weber is a surgical oncologist on the University of Wisconsin School of Medicine and Public Health faculty and is the Director for Surgical Oncology at Carbone. She specializes in several types of cancer, including peritoneal mesothelioma. Dr. Weber trained at Memorial Sloan Kettering, a cancer center with a strong mesothelioma program. She provides cytoreductive surgery with HIPEC.[3]
James D. Maloney, M.D.
Also at the University of Wisconsin, Dr. Maloney helps patients with pleural mesothelioma at Carbone. He is a thoracic surgeon and specializes in complicated procedures needed to treat this rare thoracic cancer. His training is in video-assisted surgeries and minimally-invasive procedures.[4]
David W. Johnstone, M.D.
Dr. Johnstone is a cardiothoracic, thoracic, and general surgery professor at the Medical College of Wisconsin. Among his areas of specialty is the surgical treatment of pleural mesothelioma. He provides several types of surgical procedures and uses minimally-invasive surgeries whenever possible.[5]
Wisconsin Mesothelioma Clinical Trials
If you are living with mesothelioma, you probably already know that your treatment options are limited. This is why clinical trials are so important. Not only do they help lead to new treatments for everyone, but clinical trials provide opportunities for patients with challenging cancers like mesothelioma.
You may benefit from trying a new therapy, surgical procedure, or treatment protocol that is not yet approved. The way to access these is through clinical trials. Talk to your doctors about the benefits and risks and if you qualify. Right now, Wisconsin has locations for a few ongoing clinical trials recruiting patients with mesothelioma. Examples include:
Oral TrkA Inhibitor VMD-928 for Treatment of Advanced Adult Solid Tumors or Lymphoma
This is a phase I study involving patients with advanced cancers.[7]
Patients with mesothelioma may qualify if they have not responded to standard therapies.
The study will determine dosing for a new drug that inhibits a specific protein to slow or stop tumor growth.
Nivolumab and Ipilimumab in Treating Patients With Rare Tumors
This phase II study needs patients with rare cancer types.[8]
Peritoneal mesothelioma is one of the cancers the trial description lists.
The participants receive a combination of two immunotherapy drugs, nivolumab and ipilimumab.
This is a large study with nearly 1,000 locations. In Wisconsin, these include Ashland, Chippewa Falls, Eau Claire, Green Bay, La Crosse, Ladysmith, Manitowoc, Marinette, Marshfield, Sheboygan, Wausau, and Wisconsin Rapids.
If you have received a diagnosis of mesothelioma and live in Wisconsin, know your options for treatment. The best choice is an excellent treatment center with experienced specialists who make you feel comfortable and confident.
Get Your FREE Mesothelioma Packet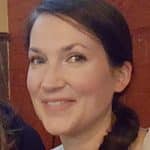 Mary Ellen Ellis has been the head writer for Mesothelioma.net since 2016. With hundreds of mesothelioma and asbestos articles to her credit, she is one of the most experienced writers on these topics. Her degrees and background in science and education help her explain complicated medical topics for a wider audience. Mary Ellen takes pride in providing her readers with the critical information they need following a diagnosis of an asbestos-related illness.
Get Your FREE Mesothelioma Packet
Page Edited by Patient Advocate Dave Foster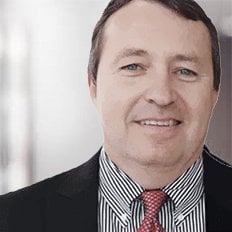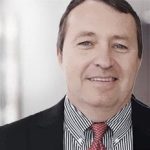 Dave has been a mesothelioma Patient Advocate for over 10 years. He consistently attends all major national and international mesothelioma meetings. In doing so, he is able to stay on top of the latest treatments, clinical trials, and research results. He also personally meets with mesothelioma patients and their families and connects them with the best medical specialists and legal representatives available.