Alaska Mesothelioma Treatment and Doctors
This page has been fact checked by an experienced mesothelioma Patient Advocate. Sources of information are listed at the bottom of the article.
We make every attempt to keep our information accurate and up-to-date.
Please Contact Us with any questions or comments.
Mesothelioma patients in Alaska may have to travel for specialized treatment. Anchorage is the state's largest city and home to several cancer treatment facilities. Surgeons, radiologists, and oncologists here who can treat this difficult cancer accept patients from all over the state.
Cancer Treatment Centers in Alaska
Alaska does not have any cancer centers designated by the National Cancer Institute as comprehensive cancer centers. However, there are a few highly-regarded facilities that treat a range of cancers, including mesothelioma.
Alaska Regional Hospital in Anchorage has a Cancer Care Center that serves patients with a variety of cancer types. This includes mesothelioma, and patients benefit from the expertise of a diverse staff of physicians, nurses, oncologists, radiologists, surgeons, and more.[1]
The Cancer Care Center is an approved Community Hospital Cancer Program as accredited by the American College of Surgeons Commission on Cancer.
The accreditation means that the program focuses on prevention, early diagnosis, optimal treatments, rehab and ongoing screenings for recurrences, support services, and care for patients at the end of life.
The Center offers community resources throughout the Anchorage area, including financial resources and support groups for patients.
The Center houses a thoracic surgery department, which performs advanced procedures for pleural mesothelioma patients. This includes robotic surgeries.
Providence Health and Services, which has locations in Anchorage, Eagle River, Kodiak Island, Mat-Su, Seward, and Valdez, is home to the Providence Cancer Center.[2]
Services offered here include financial counseling, genetic counseling, access to clinical trials, oncology research, chemotherapy infusion centers, and radiation oncology.
Additional support services include nutrition, palliative care, spiritual care, a family center, and a resource center.
Among the many cancers treated here is malignant mesothelioma.
Treatment is highly individualized for all patients at the Cancer Center.
Treatment teams are multidisciplinary, including oncologists, surgeons, radiation specialists, and nurses.
Physicians and Surgeons Treating Mesothelioma in Alaska
Patients in Alaska who have been diagnosed with mesothelioma can rely on several experts in the state to treat this difficult cancer.
Kenton Stephens, M.D.
Dr. Stephens is a cardiothoracic surgeon affiliated with the Cancer Care Center at Alaska Regional Hospital in Anchorage. He has his own practice but also treats patients at the Hospital. He specializes in robotic-assisted surgery, which helps mesothelioma patients heal faster from lobectomies and other procedures and with fewer side effects.[3]
Jonathan C. Daniel, M.D.
Providence cardiothoracic surgeon Dr. Daniel trained at the world-renowned MD Anderson Cancer Center in Houston. He specializes in treating cancers of the thoracic region, including pleural mesothelioma, using a multidisciplinary approach.[4]
Finding Clinical Trials in Alaska
Your medical team can help you find clinical trials for which you meet the qualifications. A clinical trial studying the safety and effectiveness of a novel treatment is a great way for patients with difficult cancers like mesothelioma to access treatments not yet approved for general use.
In Alaska, there is currently one trial enrolling mesothelioma patients. The phase II Nivolumab and Ipilimumab in Treating Patients with Rare Tumors trial is working with peritoneal mesothelioma patients. Researchers are combining two immunotherapy drugs to determine outcomes and side effects.[5]
Alaska is a big state, and finding expert cancer care may mean traveling to the big city. Anchorage has several options for anyone diagnosed with mesothelioma. Expert teams of specialists can provide the best care in the state.
Get Your FREE Mesothelioma Packet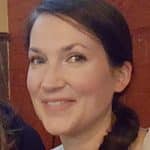 Mary Ellen Ellis has been the head writer for Mesothelioma.net since 2016. With hundreds of mesothelioma and asbestos articles to her credit, she is one of the most experienced writers on these topics. Her degrees and background in science and education help her explain complicated medical topics for a wider audience. Mary Ellen takes pride in providing her readers with the critical information they need following a diagnosis of an asbestos-related illness.
Get Your FREE Mesothelioma Packet
Page Edited by Patient Advocate Dave Foster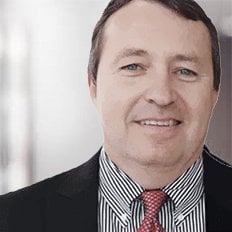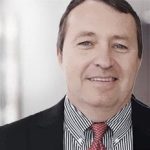 Dave has been a mesothelioma Patient Advocate for over 10 years. He consistently attends all major national and international mesothelioma meetings. In doing so, he is able to stay on top of the latest treatments, clinical trials, and research results. He also personally meets with mesothelioma patients and their families and connects them with the best medical specialists and legal representatives available.