Virginia Mesothelioma Treatment and Doctors
This page has been fact checked by an experienced mesothelioma Patient Advocate. Sources of information are listed at the bottom of the article.
We make every attempt to keep our information accurate and up-to-date.
Please Contact Us with any questions or comments.
Top Virginia mesothelioma treatment and doctors are not hard to find in the region. If you have been diagnosed with this terrible cancer, finding the best care is essential. Virginia is home to specialists, experts, and excellent cancer centers.
Virginia Cancer Centers
Virginia is home to two cancer centers that have been recognized by the National Cancer Institute for critical research and excellent patient care. Either of these two facilities can provide you with cancer experts, multidisciplinary teams, and cutting-edge treatments.
Massey Cancer Center
The Massey Cancer Center at Virginia Commonwealth University has several locations to serve patients with mesothelioma and other types of cancer. For mesothelioma patients, there are many benefits of choosing to receive care here:[1]
Massey has two experts in HIPEC on staff. These are surgeons who can provide cytoreductive surgery for peritoneal mesothelioma patients, followed by a special type of chemotherapy. Not many specialists across the country offer HIPEC.
The Lung Cancer Team provides thoracic surgery and other treatments for patients with pleural mesothelioma.
Multidisciplinary teams of specialists provide a single consultation, an individualized and comprehensive treatment plan, treatment combinations, and a range of treatment choices provided by experts in each type.
Treatment options include surgery, chemotherapy, immunotherapy, cellular transplant, radiation therapy, and interleukin-2 therapy.
Clinical trials at Massey offer patients new, innovative treatments not yet available to everyone.
Massey is one of just eight facilities in the country to be recognized as a Palliative Care Leadership Center.
University of Virginia Cancer Center
Located in Charlottesville, the UVA Cancer Center has also been recognized by the National Cancer Institute. If you live in the area and have been diagnosed with mesothelioma, this is an excellent choice for treatment:[2]
The UVA lung cancer team includes multiple specialists in treating pleural mesothelioma. Benefit from radiation oncologists, medical oncologists, pulmonologists, and thoracic surgeons for comprehensive care.
Clinical trials offer access to novel treatments.
Cutting-edge treatments include robotic and minimally invasive surgeries, immunotherapies, and stem cell transplants.
UVA support services for cancer patients and their loved ones include palliative care, support groups, survivor care, cancer education, and support for caregivers.
Virginia Mesothelioma Specialists
You can find some of the best cancer care in the world in Virginia. This includes specialists who work with peritoneal and pleural mesothelioma patients.
Leopold Fernandez, M.D.
Dr. Fernandez is a surgical oncologist at Massey Cancer Center. He sees patients at the VCU Medical Center North Hospital in Richmond and collaborates with other experts to treat patients with peritoneal mesothelioma. Dr. Fernandez can provide cytoreductive surgery with HIPEC, one of the most effective treatments for this rare cancer.[3]
Stephanie Sullivan, M.D.
Dr. Sullivan also provides HIPEC as a gynecological oncologist at Massey. She works at two locations in Richmond and is an essential team member for patients with peritoneal mesothelioma and other gastrointestinal cancers. She works with Dr. Fernandez.[4]
Anthony Cassano, M.D.
An experienced cardiothoracic surgeon, Dr. Cassano sees patients at VCU Medical Center and treats pleural mesothelioma. He specializes in lung cancers and other cancers of the thoracic region. Dr. Cassano is an expert in minimally invasive procedures.[5]
Linda W. Martin, M.D.
Dr. Martin is a thoracic surgeon at UVA Cancer Center. She specializes in surgical procedures to treat thoracic cancers, including pleural mesothelioma. She is also trained in using robotic-assisted surgery systems and has researched improvements in surgery that lead to better patient outcomes.[6]
Ryan Gentzler, M.D.
Dr. Gentzler is a medical oncologist at UVA. He specializes in treating thoracic cancers, including lung cancer and pleural mesothelioma. Dr. Genzler's research has focused on developing immunotherapy drugs for treating these cancers. He also leads clinical trials.[7]
Virginia Clinical Trials Recruiting Mesothelioma Patients
A clinical trial can be an important way for patients with rare, difficult-to-treat cancers to benefit from more options. These studies of innovative and new therapies, procedures, and drugs give mesothelioma patients the chance to find better treatments.
If you are interested in participating in a clinical trial, your medical team can help you weigh the benefits and potential risks. These are studies of unapproved treatments, so while they may work for you, they may also cause significant adverse effects. Right now, there are several studies in Virginia looking for mesothelioma patients to participate:
A diagnosis of mesothelioma is tough to comprehend, but the right medical team can help you understand the disease and your treatment options. If you live in Virginia, you have several options for excellent care and access to clinical trials.
Get Your FREE Mesothelioma Packet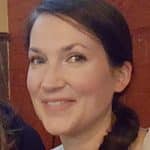 Mary Ellen Ellis has been the head writer for Mesothelioma.net since 2016. With hundreds of mesothelioma and asbestos articles to her credit, she is one of the most experienced writers on these topics. Her degrees and background in science and education help her explain complicated medical topics for a wider audience. Mary Ellen takes pride in providing her readers with the critical information they need following a diagnosis of an asbestos-related illness.
Get Your FREE Mesothelioma Packet
Page Edited by Patient Advocate Dave Foster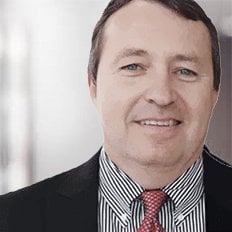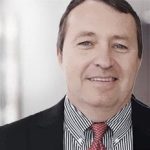 Dave has been a mesothelioma Patient Advocate for over 10 years. He consistently attends all major national and international mesothelioma meetings. In doing so, he is able to stay on top of the latest treatments, clinical trials, and research results. He also personally meets with mesothelioma patients and their families and connects them with the best medical specialists and legal representatives available.