Ohio Mesothelioma Treatment and Doctors
This page has been fact checked by an experienced mesothelioma Patient Advocate. Sources of information are listed at the bottom of the article.
We make every attempt to keep our information accurate and up-to-date.
Please Contact Us with any questions or comments.
Residents of Ohio diagnosed with mesothelioma have several choices for treatment. Ohio mesothelioma treatment and doctors can be found at three world-class cancer centers. The experts in these treatment facilities provide innovative patient care and access to clinical trials.
Cancer Centers in Ohio
If you have received a diagnosis of mesothelioma, you have a long and difficult treatment road ahead. Ohio has three excellent choices for cancer treatment, which means you don't have to go far from home to get the best care for this terrible disease.
Case Comprehensive Cancer Center
Located at Case Western Reserve University in Cleveland, the Case Comprehensive Cancer Center is recognized by the National Cancer Institute (NCI) for excellence in patient care and research. The Case facility is dedicated to cancer research, while treatment is through two partner institutions:
University Hospitals Seidman Cancer Center. Seidman specifically offers treatment plans for patients with both pleural and peritoneal mesothelioma. Patients with pleural mesothelioma work with the Thoracic and Esophageal Surgery department for specialty procedures, including extrapleural pneumonectomy. Those with peritoneal mesothelioma may be eligible for cytoreductive surgery with HIPEC. Patients can also participate in clinical trials here.[1]
Cleveland Clinic Cancer Center. This includes the Taussig Cancer Center and other locations in and around Cleveland. The Lung Cancer Program includes pleural mesothelioma, and patients benefit from collaboration between professionals with various areas of expertise. Peritoneal patients can get the HIPEC treatment here as well.[2]
The Ohio State University Comprehensive Cancer Center
This cancer center in Columbus is also recognized by the NCI. The Multidisciplinary Cancer Clinic brings together experts from across specialties to collaborate on treatment plans for cancers like mesothelioma. These include both pleural and peritoneal mesothelioma.[3]
In addition to standard cancer treatments, patients at Ohio State can benefit from genetic counseling, flash proton therapy, precision medicine, and immunotherapy. Support services include cancer education, counseling, physical therapy and exercise, and spiritual care.[3]
Mesothelioma Specialists in Ohio
Ohio residents benefit from having specialists in this rare cancer working at world-class cancer centers. Experts in medical and surgical oncology can help patients battling both peritoneal and pleural mesothelioma.
John Ammori, M.D.
A surgical oncologist at the Seidman Cancer Center, Dr. Ammori also directs general surgery at the University Hospitals Medical Center. He focuses on treating patients with gastrointestinal cancers, and this includes peritoneal mesothelioma. Dr. Ammori offers cytoreductive surgery with HIPEC.[4]
Luis Argote-Greene, M.D.
Dr. Argote-Greene is an assistant professor and thoracic surgeon at Case Western and the Seidman Cancer Center. He joined University Hospitals to create the thoracic surgery program, which includes treatment for pleural mesothelioma. Dr. Argote-Green specializes in using video-assisted thoracic surgery procedures for minimally invasive surgery.[5]
Michael A. Valente, D.O.
Dr. Valente is a colorectal surgeon who treats patients with peritoneal mesothelioma at the Cleveland Clinic's main campus. He offers cytoreductive surgery with HIPEC for patients who qualify for this innovative and effective treatment.[6]
Nathan Pennell, M.D.
A medical oncologist, Dr. Nathan Pennell directs the Taussig Cancer Center's Lung Cancer Medical Oncology Program. He leads teams of experts in various fields in crafting individualized treatment plans for pleural mesothelioma patients. Dr. Pennell specializes in rare cancers, including mesothelioma.[7]
David P. Carbone, M.D.
Dr. Carbone is the Barbara J. Bonner Chair in Lung Cancer Research at the Ohio State University. He is a leading medical oncologist with a research focus on lung cancers but also pleural mesothelioma. Dr. Carbone has been instrumental in developing better, more precise treatments involving immunotherapy and other innovative therapies.[8]
Ohio Clinical Trials Recruiting Mesothelioma Patients
If you have the opportunity to qualify for a clinical trial, the benefits can be significant. These are studies of novel treatments that not everyone can access. There are risks, too, so talk to your medical team before deciding to participate. Several trials ongoing in Ohio currently need mesothelioma patients:
A mesothelioma diagnosis requires immediate treatment, but make sure you find a specialist equipped to manage this rare disease. Ohio is home to several excellent cancer centers, so finding good treatment does not require out-of-state travel.
Get Your FREE Mesothelioma Packet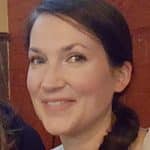 Mary Ellen Ellis has been the head writer for Mesothelioma.net since 2016. With hundreds of mesothelioma and asbestos articles to her credit, she is one of the most experienced writers on these topics. Her degrees and background in science and education help her explain complicated medical topics for a wider audience. Mary Ellen takes pride in providing her readers with the critical information they need following a diagnosis of an asbestos-related illness.
Get Your FREE Mesothelioma Packet
Page Edited by Patient Advocate Dave Foster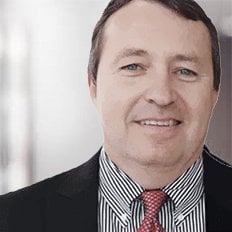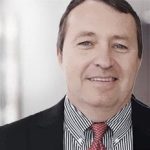 Dave has been a mesothelioma Patient Advocate for over 10 years. He consistently attends all major national and international mesothelioma meetings. In doing so, he is able to stay on top of the latest treatments, clinical trials, and research results. He also personally meets with mesothelioma patients and their families and connects them with the best medical specialists and legal representatives available.