The Cleveland Clinic Taussig Cancer Institute, Cleveland
This page has been fact checked by an experienced mesothelioma Patient Advocate. Sources of information are listed at the bottom of the article.
We make every attempt to keep our information accurate and up-to-date.
Please Contact Us with any questions or comments.
The Cleveland Clini Taussig Cancer Institute, Cleveland, provides some of the best care in the world for people with mesothelioma. Patients here get access to clinical trials, the newest treatments, and the best supportive care. The Clinic is renowned both for its innovative research and its excellent patient care.
Facts about the Cleveland Clinic
The Cleveland Clinic is one of the most respected and prestigious medical facilities in the U.S. It is a non-profit medical center that combines hospital and patient care with clinical work, education, and research.
The main campus has over 1,300 beds for patients, but throughout the system, there are more than 6,000 patient beds.[1] The Cleveland Clinic is a large hospital, and through its history, has served more than seven million patients.
As an educational institution, the Cleveland Clinic works with nearly 2,000 residents and fellows and trains them to become the surgeons and physicians that future patients will need. There are over 100 accredited training programs in the system.
Research is also essential here, with nearly $200 million in grants awarded to ongoing projects. The Cleveland Clinic is recognized around the world as an innovative facility with the best care for patients. It is consistently ranked among the top of all hospitals year after year by the U.S. News and World Report, especially heart surgery.
History
The Cleveland Clinic was founded in 1921, and since then, it has expanded to include several different facilities off the main campus. Most recently, the Clinic opened up a large outpatient clinic in downtown Toronto, expanding the system to Canada for the first time.
Throughout its history, the Cleveland Clinic has been innovative in medical care, leading the way with a number of firsts:[2]
The first coronary angiography in 1958
The first minimally invasive heart valve surgery in 1996
The first transplanted larynx in 1998
The first almost complete facial transplant in 2008
The Taussig Cancer Institute
In 1997 the Cleveland Clinic launched a campaign to raise money with a $16 million gift from Norma and Al Lerner. Eventually, the campaign would raise nearly $200 million, and the gifts went into building several new facilities, including the Taussig Cancer Institute.
Today the Cancer Institute is staffed by more than 250 professionals and is often ranked the number one cancer center in Ohio and the top ten in the country.[3]
At the Taussig Cancer Institute, cancer patients benefit from expert care, and the research faculty conducts. They can participate in clinical trials, gaining access to experimental treatments.
The Institute also offers several support services for patients and their families. These range from education programs to financial support resources to wellness care and include everything a patient needs to feel well while undergoing cancer treatment.
Mesothelioma Diagnosis and Treatment
The Taussig Cancer Institute at the Cleveland Clinic specializes in treating all kinds of cancers, including mesothelioma. The experts here both diagnose and treat the cancer and getting an accurate diagnosis is so important. The earlier this kind of cancer is discovered and treated, the better the patient's prognosis.
Diagnosis is not easy, though, and at Taussig, the doctors use a lot of different strategies to get it right. A patient will likely undergo a CT or PET scan to image the chest cavity, followed by a biopsy to sample the tissue. Pathologists can then use various markers to determine if the tissue or fluid from the chest cavity contains mesothelioma cells.
The next step is treatment, and mesothelioma patients at the Cancer Institute receive treatment plans based on collaboration between several different experts and based on their individual needs.
The multi-disciplinary approach helps each patient get exactly what they need. The most commonly used treatments for mesothelioma are surgery, chemotherapy, and radiation. Most patients benefit from some combination of two or all three of these therapies.
Patients at Taussig also benefit from the research that is conducted throughout the Cleveland Clinic system. The researchers and physicians here conduct many projects, including clinical trials which allow patients access to experimental treatments. These trials are used with actual patients to find out if a new treatment is effective and safe.
Patient Care
The experts at the Cancer Institute are dedicated to the best patient care, which includes so much more than just administering treatment. The care for patients extends to the research done here to provide patients with better options for treatment and extend their lives, and it also extends to the way new doctors are trained and educated for excellence.
Beyond the actual treatment plan given to each patient here, Taussig also offers several extra support services to provide patients with the best care.
These include financial services, support groups, smoking cessation programs, a wig boutique, yoga classes, wellness programs, social work services, a mentoring program for cancer patients and survivors, art therapy, and community outreach programs, among many others.
Research
Research is a significant component of the Cleveland Clinic, and there is a particular emphasis on cancer research, including mesothelioma.
The Department of Translational Hematology and Oncology Research develops better diagnostic tools and strategies, new therapies for treating cancer and leads and conducts clinical trials.
Some of the Department's areas of research are designing new chemotherapy drugs, studying cancer stem cells, investigating the genetics of cancer, and studying how immunology can be used to treat cancer.
The Cleveland Clinic and the Taussig Cancer Institute go above and beyond to treat patients with complex cancers, like mesothelioma. The research conducted here advances knowledge of how this disease works and how it can be better diagnosed and treated. Patients are given access to cutting-edge treatments through clinical trials and receive the best supportive care to help them on their journeys.
Get Your FREE Mesothelioma Packet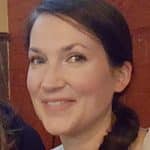 Mary Ellen Ellis has been the head writer for Mesothelioma.net since 2016. With hundreds of mesothelioma and asbestos articles to her credit, she is one of the most experienced writers on these topics. Her degrees and background in science and education help her explain complicated medical topics for a wider audience. Mary Ellen takes pride in providing her readers with the critical information they need following a diagnosis of an asbestos-related illness.
Get Your FREE Mesothelioma Packet
Page Edited by Patient Advocate Dave Foster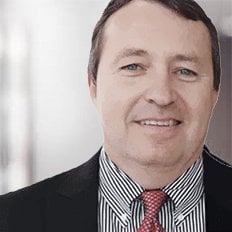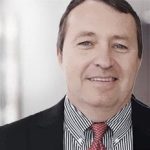 Dave has been a mesothelioma Patient Advocate for over 10 years. He consistently attends all major national and international mesothelioma meetings. In doing so, he is able to stay on top of the latest treatments, clinical trials, and research results. He also personally meets with mesothelioma patients and their families and connects them with the best medical specialists and legal representatives available.