New Hampshire Mesothelioma Treatment and Doctors
This page has been fact checked by an experienced mesothelioma Patient Advocate. Sources of information are listed at the bottom of the article.
We make every attempt to keep our information accurate and up-to-date.
Please Contact Us with any questions or comments.
To find New Hampshire mesothelioma treatment and doctors specializing in this rare cancer, look no further than the state's only National Cancer Institute (NCI)-designated cancer center. Residents with a mesothelioma diagnosis can also get world-class treatment in nearby Boston.
Cancer Treatment Facilities in New Hampshire
New Hampshire's sole NCI-designated Comprehensive Cancer Center is the Norris Cotton Cancer Center at the Dartmouth-Hitchcock Medical Center in Lebanon. As the only NCI facility in northern New England, Cotton treats a wide variety of patients. They also have several satellite locations throughout the state and in Vermont.
For mesothelioma patients, the Cancer Center offers several services and benefits:[1]
Interdisciplinary research brings clinical trials and opportunities for new treatments to more than 30,000 cancer patients each year.
The Cancer Center makes a point to reach patients in rural, distant areas of the state.
The Comprehensive Thoracic Oncology Program provides state-of-the art care with a team approach. Pleural mesothelioma is included in this program.
Treatments available for pleural mesothelioma patients includes pulmonology services, advanced thoracic radiation therapy, video-assisted and robotic surgery, chemotherapy, and clinical trials.
The Gastrointestinal Oncology Program can help patients with peritoneal mesothelioma and provides surgery, radiation, chemotherapy, and personalized care.
Support services available to all patients include care transitions, difficult decision making, family support, oncology nutrition, and palliative care.
Nearby Cancer Treatment
The Cotton Cancer Center is an excellent facility for cancer care, but mesothelioma treatment is highly specialized. Not far from New Hampshire are two important cancer facilities with mesothelioma specialists. If you can travel to Boston and Cambridge, these experts can help.
The Dana-Farber Cancer Institute is world-renowned and partners with the Harvard Cancer Center for patient care and research. On staff here are experts in treating gastrointestinal cancers like peritoneal mesothelioma and specialists like Abraham Lebenthal, an expert in the surgical treatment of pleural mesothelioma.
Brigham and Women's Hospital is home to the International Mesothelioma Program, a center for research and patient care. Dr. Raphael Bueno is the leader of the program and a pleural mesothelioma specialist. Dr. Nelya Melnitchouk directs the peritoneal surface malignancy group and performs cytoreductive surgery with HIPEC, an essential treatment for patients with peritoneal mesothelioma.
Physicians Treating Mesothelioma in New Hampshire
True mesothelioma specialists are hard to find. Few in the country have expert training and extensive experience with this rare cancer. In Hampshire, a couple of Cotton Center physicians can help patients with mesothelioma.
Konstantin H. Dragnev, M.D.
Dr. Dragnev is a medical oncologist and the Interim Deputy Director of the Cotton Cancer Center. He also directs clinical research here, helping to bring innovative cancer treatments to patients. Dr. Dragnev's area of expertise in treatment includes lung and thoracic cancers, like pleural mesothelioma.[2]
David J. Finley, M.D.
Dr. Finley is the Section Chief of Thoracic Surgery at the Cotton Cancer Center. As a thoracic surgeon, he is trained to perform the complicated procedures needed for many pleural mesothelioma patients. He leads the team of experts who collaborate on care for patients with thoracic cancers.[3]
Clinical Trials for Mesothelioma Patients in New Hampshire
There is currently just one clinical trial recruiting mesothelioma patients in New Hampshire. Called Nivolumab and Ipilimumab in Treating Patients With Rare Tumors, this study needs peritoneal mesothelioma patients to help test the effectiveness of two immunotherapy drugs used together. Locations running this trial include Cotton Cancer Center facilities in Lebanon, Manchester, and Nashua.[4]
A clinical trial can be an opportunity to try a new treatment not otherwise available. For a mesothelioma patient, this can provide hope, but there are also risks. Talk to your medical team about these risks and if you qualify for any trials. You can find more trials at Dana-Farber and Brigham and Women's Hospital.
Being diagnosed with mesothelioma is terrible news, but treatments are improving all the time. Getting the best care as soon as possible is essential for better outcomes. New Hampshire has an excellent treatment center, and world-class facilities with mesothelioma specialists are also close at hand.
Get Your FREE Mesothelioma Packet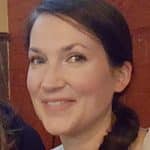 Mary Ellen Ellis has been the head writer for Mesothelioma.net since 2016. With hundreds of mesothelioma and asbestos articles to her credit, she is one of the most experienced writers on these topics. Her degrees and background in science and education help her explain complicated medical topics for a wider audience. Mary Ellen takes pride in providing her readers with the critical information they need following a diagnosis of an asbestos-related illness.
Get Your FREE Mesothelioma Packet
Page Edited by Patient Advocate Dave Foster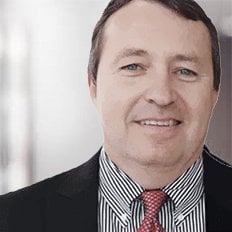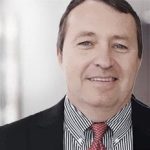 Dave has been a mesothelioma Patient Advocate for over 10 years. He consistently attends all major national and international mesothelioma meetings. In doing so, he is able to stay on top of the latest treatments, clinical trials, and research results. He also personally meets with mesothelioma patients and their families and connects them with the best medical specialists and legal representatives available.