Indiana Mesothelioma Treatment and Doctors
This page has been fact checked by an experienced mesothelioma Patient Advocate. Sources of information are listed at the bottom of the article.
We make every attempt to keep our information accurate and up-to-date.
Please Contact Us with any questions or comments.
Indiana residents with mesothelioma experienced asbestos exposure, most often on the job, before receiving this terrible diagnosis. Now they face a difficult cancer that requires specialist treatment. Patients in Indiana can choose from a few excellent cancer centers in the state.
Cancer Centers in Indiana
There are several facilities in the state that can treat cancer. However, mesothelioma is rare and requires specialist treatment. If you have mesothelioma, you need a cancer center that uses multidisciplinary teams of cancer experts to craft an individual plan. In Indiana you can find two centers, both recognized for excellence by the National Cancer Institute.
Indiana University Melvin and Bren Simon Comprehensive Cancer Center
The Melvin and Bren Simon Comprehensive Cancer Center at Indiana University offers all kinds of cancer patient expert care in Indianapolis. The center is well known for its commitment to research, which has included important discoveries like a cure for testicular cancer.[1]
For patients with mesothelioma, the treatment center includes a variety of options: chemotherapy, hormone therapy, immunotherapy, genomics for personalized treatments, radiation, and surgical oncology, as well as clinical trials.[1]
The CompleteLife Program here offers patients support services and additional therapies. These include art and music therapy, support groups, social work, spiritual care, and nutrition and psychological counseling.[1]
Columbus Regional Health Cancer Center
Another good location for cancer treatment in Indiana is the Columbus Regional Health Cancer Center in Columbus. Multidisciplinary teams offer an individualized approach to care with options including radiation, chemotherapy, and immunotherapy. Patients also benefit from outpatient services and support services.[2]
Purdue University Center for Cancer Research
Purdue's facility is recognized by the NCI as a center of excellence in research. It does not offer patient care, but it works with Indiana University and other institutions to advance the understanding of cancer and to develop novel treatments. You may be able to access clinical trials here.[3]
Physicians Treating Mesothelioma in Indiana
A handful of oncologists and other types of physicians have experience working with mesothelioma patients in Indiana.
Anita F. Conte, M.D.
At the Columbus Regional Health Cancer Center, Dr. Conte provides specialized oncology services. She is also board-certified in internal medicine and can work with patients with a range of cancer types, including mesothelioma.
Francis D. Sheski, M.D.
A pulmonary critical care specialist at Indiana University, Dr. Sheski is an important member of the facility's thoracic oncology program that treats patients with pleural mesothelioma. He advocates for the early detection of cancers and less invasive surgical procedures.[4]
Indiana Clinical Trials for Mesothelioma Patients
A clinical trial for a new treatment is a great way to access innovative procedures and medicines not available to the general public. Clinical trials recruit qualified patients to participate in the study of the effectiveness and safety of these new treatments. For mesothelioma patients with limited options or in the advanced stages, a clinical trial can be an opportunity for hope.
Indiana's comprehensive cancer centers focus on both treatment and research. They often have clinical trials available, but because mesothelioma is rare, the number of studies recruiting at any one time is limited. There are currently three studies going on in the state that need mesothelioma patients:
Integrated Cancer Repository for Cancer Research. This study is not investigating any new treatments, but it is still important. Researchers need participants with a range of cancers, including mesothelioma, to contribute to a resource that will help lead to better treatments, early screenings, and personalized cancer care that is more effective.[5]
Nivolumab and Ipilimumab in Treating Patients With Rare Tumors. Patients diagnosed with peritoneal mesothelioma are being recruited in this large study, conducted in nearly 1,000 locations. Researchers are testing a combination of immunotherapies. Indiana locations include Avon, Carmel, Evansville, Fort Wayne, Indianapolis, Mishawaka, Newburgh, Richmond, and South Bend.[6]
Study of IDE397 in Participants With Solid Tumors Harboring MTAP Deletion. This is a phase I trial of a new drug for patients with a certain genetic marker, including those with mesothelioma.[7]
If you have been diagnosed with mesothelioma in Indiana, or need a second opinion, don't settle for a non-specialist medical center. There are comprehensive cancer centers in the state that staff experts in all types of cancer. These facilities are nearby and local, and they can offer you the best care.
Get Your FREE Mesothelioma Packet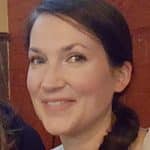 Mary Ellen Ellis has been the head writer for Mesothelioma.net since 2016. With hundreds of mesothelioma and asbestos articles to her credit, she is one of the most experienced writers on these topics. Her degrees and background in science and education help her explain complicated medical topics for a wider audience. Mary Ellen takes pride in providing her readers with the critical information they need following a diagnosis of an asbestos-related illness.
Get Your FREE Mesothelioma Packet
Page Edited by Patient Advocate Dave Foster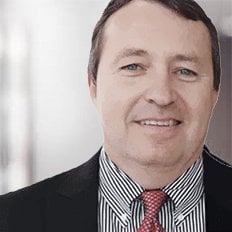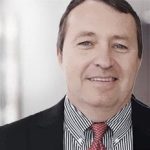 Dave has been a mesothelioma Patient Advocate for over 10 years. He consistently attends all major national and international mesothelioma meetings. In doing so, he is able to stay on top of the latest treatments, clinical trials, and research results. He also personally meets with mesothelioma patients and their families and connects them with the best medical specialists and legal representatives available.