This page has been fact checked by an experienced mesothelioma Patient Advocate. Sources of information are listed at the bottom of the article.
We make every attempt to keep our information accurate and up-to-date.
Please Contact Us with any questions or comments.
Dr. Chad E. Denlinger is a thoracic surgeon at Indiana University Health in Indianapolis and a tenured Professor of Surgery at Indiana University School of Medicine. An expert in diseases of the chest, his clinical interests include the treatment of lung cancers and esophageal cancers, advanced lung disease, lung transplant, gastroesophageal reflux disease, cardiothoracic surgery, sarcoma, and other thoracic cancers, as well as the biology of lung and esophageal cancer metastasis.

Dr. Denlinger is board-certified in Surgery, Thoracic Surgery, and Cardiac Surgery. He is skilled in minimally invasive surgical techniques that are frequently used as part of multimodality treatment for malignant pleural mesothelioma. Dr. Denlinger also has an interest in chest wall tumors and advanced lung diseases requiring lung transplantation.[1]
Education and Career
Dr. Denlinger earned his medical degree at the Ohio State School of Medicine. He completed his General Surgical residency at the University of Virginia University Hospital in Charlottesville, Virginia, and completed a fellowship in Thoracic Surgery at Washington University in St. Louis.
Before joining the Indiana University School of Medicine in 2020, he practiced thoracic surgery for eleven years in South Carolina, where he was the head of the section of thoracic surgery at the Medical University of South Carolina and the surgical director of the lung transplant program.[1]
Research
Dr. Denlinger's research interests relate to molecular mechanisms of lung cancer's resistance to chemotherapy and molecularly targeted agents. He has co-authored over 77 peer-reviewed articles and participated in clinical trials.
Key Publications:
Neuropilin-2b facilitates resistance to tyrosine kinase inhibitors in non-small cell lung cancer. Dimou A, Nasarre C, Peterson YK, Pagano R, Gooz M, Nasarre P, Drabkin HA, Armeson KE, Gibney BC, Gemmill RM, Denlinger CE.J Thorac Cardiovasc Surg. 2020 Online ahead of print
IL-2 and Beyond in Cancer Immunotherapy. Wrangle JM, Patterson A, Johnson CB, Neitzke DJ, Mehrotra S, Denlinger CE, Paulos CM, Li Z, Cole DJ, Rubinstein MP. J Interferon Cytokine Res. 2018;38:45-68
Alternatives to Lobectomy for High-Risk Patients With Early-Stage Non-Small Cell Lung Cancer. Klapper JA, Hittinger SA, Denlinger CE.Ann Thorac Surg. 2017;103:1330-1339
Utility of restaging endoscopic ultrasound after neoadjuvant therapy for esophageal cancer. Griffin JM, Reed CE, Denlinger CE.Ann Thorac Surg. 2012;93:1855-9[1]
Get Your FREE Mesothelioma Packet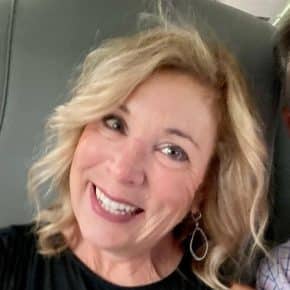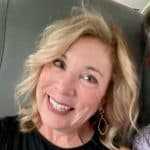 Terri Oppenheimer has been writing about mesothelioma and asbestos topics for over ten years. She has a degree in English from the College of William and Mary. Terri's experience as the head writer of our Mesothelioma.net news blog gives her a wealth of knowledge which she brings to all Mesothelioma.net articles she authors.
Get Your FREE Mesothelioma Packet
Page Edited by Patient Advocate Dave Foster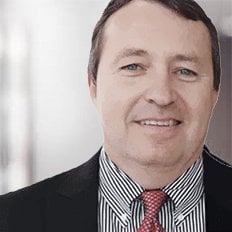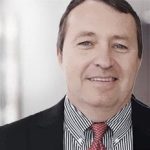 Dave has been a mesothelioma Patient Advocate for over 10 years. He consistently attends all major national and international mesothelioma meetings. In doing so, he is able to stay on top of the latest treatments, clinical trials, and research results. He also personally meets with mesothelioma patients and their families and connects them with the best medical specialists and legal representatives available.