Arkansas Mesothelioma Treatment and Doctors
This page has been fact checked by an experienced mesothelioma Patient Advocate. Sources of information are listed at the bottom of the article.
We make every attempt to keep our information accurate and up-to-date.
Please Contact Us with any questions or comments.
Victims of asbestos exposure and mesothelioma in Arkansas don't need to leave the state to get excellent care. One notable cancer institute is located in Little Rock, Arkansas, and is staffed by specialists in oncology, thoracic surgery, medical oncology, and radiology.
Arkansas Cancer Treatment Centers
Arkansas is home to cancer centers that have been helping patients for decades. These facilities are dedicated to cancer prevention, diagnosis, treatment, and research.
The staff includes specialists in all areas of cancer, including those who can treat and manage pleural and peritoneal mesothelioma.
Winthrop P. Rockefeller Cancer Institute at the University of Arkansas for Medical Sciences
The Rockefeller Cancer Institute, located in Little Rock, is the premier facility for cancer patients in the state. It is Arkansas' only cancer center that focuses on both treatment and research.[1]
The founders of the Institute were inspired to bring what they learned from the MD Anderson Cancer Center in Houston back to their home state. They recognized that Arkansas lacked a comprehensive facility for cancer patients.
Research and clinical trials held here give mesothelioma and other cancer patients the opportunity to benefit from emerging treatments.
Teams of specialists in all areas of cancer care work together to develop individual treatment plans for managing mesothelioma.
The Institute offers chemotherapy, radiation therapy, surgery, and emerging treatments, including stem cell therapy.
The Lung Cancer Team brings a multidisciplinary approach to help patients with lung cancer caused by asbestos exposure.
Additional services include support groups, social workers, nutrition services, financial counseling, a pharmacy, and chaplains.
Arkansas is also home to several other cancer treatment facilities, but they do not offer the same level of comprehensive care. Most provide radiation and chemotherapy but no major surgeries. These include the Arkansas Cancer Institute in Pine Bluff and CARTI with multiple locations throughout the state.
Arkansas's Mesothelioma Expert
Mesothelioma specialists are limited in Arkansas, but one noted expert is on staff at the Rockefeller Cancer Institute. Dr. Matthew Steliga is a thoracic surgeon, and surgical oncologist qualified to help patients with pleural mesothelioma:[2]
He trained at the MD Anderson Cancer Center and Texas Heart Institute, learning from experts in thoracic oncology surgery.
He treats patients with all types of thoracic cancers, including pleural mesothelioma, and specializes in using minimally invasive procedures whenever possible.
Dr. Steliga is certified by the American Board of Surgery and the American Board of Thoracic Surgery.
He is a member of the International Society for Minimally Invasive Cardiothoracic Surgery.
Mesothelioma Clinical Trials in Arkansas
The Rockefeller Cancer Institute conducts research and clinical trials, emerging treatments, diagnostic techniques, medications, and surgical procedures. For a mesothelioma patient, a clinical trial represents an opportunity to try an innovative treatment not available to the general public.
One study currently ongoing in several locations, including Arkansas, is called Nivolumab and Ipilimumab in Treating Patients with Rare Tumors. Researchers are recruiting peritoneal mesothelioma patients to see how effective this combination of immunotherapy drugs is. If you are interested in participating, contact your medical team to find out if you qualify.[3]
Arkansas mesothelioma patients have world-class cancer treatment right in their home state. Contact the Rockefeller Cancer Institute for diagnosis, treatment, access to clinical trials, and support in Little Rock.
Get Your FREE Mesothelioma Packet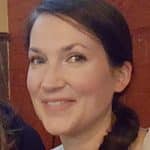 Mary Ellen Ellis has been the head writer for Mesothelioma.net since 2016. With hundreds of mesothelioma and asbestos articles to her credit, she is one of the most experienced writers on these topics. Her degrees and background in science and education help her explain complicated medical topics for a wider audience. Mary Ellen takes pride in providing her readers with the critical information they need following a diagnosis of an asbestos-related illness.
Get Your FREE Mesothelioma Packet
Page Edited by Patient Advocate Dave Foster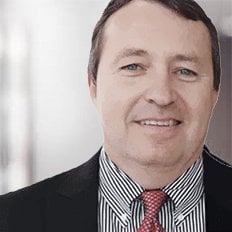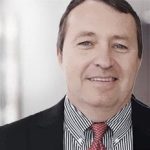 Dave has been a mesothelioma Patient Advocate for over 10 years. He consistently attends all major national and international mesothelioma meetings. In doing so, he is able to stay on top of the latest treatments, clinical trials, and research results. He also personally meets with mesothelioma patients and their families and connects them with the best medical specialists and legal representatives available.