Hawaii Mesothelioma Treatment and Doctors
This page has been fact checked by an experienced mesothelioma Patient Advocate. Sources of information are listed at the bottom of the article.
We make every attempt to keep our information accurate and up-to-date.
Please Contact Us with any questions or comments.
Residents of Hawaii who have been exposed to asbestos are at risk of developing mesothelioma, a rare and difficult to treat cancer. One of the top cancer centers in the U.S. is in Honolulu and is staffed by researchers and physicians who specialize in studying and treating mesothelioma.
Hawaii's Top Cancer Treatment Center
The best cancer centers in the country have been recognized by the National Cancer Institute (NCI) as comprehensive cancer centers. This means that they provide excellence in diagnosis, prevention, and treatment, but also in research that advances the understanding of cancer.
In Hawaii, there is one comprehensive cancer center, the University of Hawaii Cancer Center in Honolulu. It is a center of excellence and one of the best options for mesothelioma patients in the state for several reasons:[1]
The Cancer Center collaborates with several other medical centers in the islands to provide patients with the best care and to improve outreach.
The Minority-Based Community Clinical Oncology Program for the NCI is headquartered here. It helps get patients who are often underserved into clinical trials.
The Cancer Center conducts extensive cancer research, including studies in mesothelioma.
Patients can access new treatments here through clinical trials.
The 20BY25 program at the Cancer Center aims to enroll 20 percent of all newly-diagnosed cancer patients in Hawaii in clinical trials.
Mesothelioma Specialists in Hawaii
The University of Hawaii Cancer Center has two experts in mesothelioma on staff, both to treat patients and to conduct research to investigate this rare cancer.
Michele Carbone, M.D., Ph.D.
Dr. Carbone is the Director of Thoracic Oncology at the Cancer Center and an active cancer researcher. He has conducted multiple studies on mesothelioma, making important discoveries:[2]
Identified the BAP1 gene that plays a role in developing mesothelioma after asbestos exposure
Found a region of Turkey in which residents were being exposed to and harmed by erionite, an asbestos-like mineral
Discovered a region of Nevada that was triggering mesothelioma in young people because of asbestos in the ground
Studied the SV40 virus and connected it to the development of mesothelioma in laboratory animals
Received the International Mesothelioma Interest Group 2018 award for discovering genetic mechanisms for mesothelioma.
Haining Yang, M.D., Ph.D.
Dr. Yang works with Dr. Carbone studying mesothelioma at the Cancer Center. Together they discovered another gene, HMGB1, that plays a big role in inducing inflammation that leads to mesothelioma in some people.[3]
In 2018 she received that year's second International Mesothelioma Interest Group award for her work in uncovering how asbestos causes cancer.[4]
Clinical Trials for Mesothelioma Specialists in Hawaii
A clinical trial is a medical study that tests new therapies, surgical procedures, and diagnostic techniques. The treatments available in these trials have been extensively tested in the lab but are not yet ready for the general public. Mesothelioma patients can access innovative treatments that may help extend their lives through clinical trials.
Talk to your medical team about the possibility of qualifying to enroll in the one clinical trial in Hawaii currently recruiting mesothelioma patients:[5]
The study is called Nivolumab and Ipilimumab in Treating Patients With Rare Tumors.
Researchers are testing the effectiveness of a combination of two immunotherapy drugs on treating rare cancers.
Nivolumab and ipilimumab are thought to work against cancer by stimulating the body's immune system to attack tumor cells.
The drugs may also interfere with how the cancer cells grow, divide, and spread.
The participants include patients with peritoneal mesothelioma.
This is a large study with nearly 1,000 U.S. locations. In Hawaii the trial locations include Aiea, Honolulu, and Lihue.
This study is currently in phase II and has been running since 2016.
If you have been diagnosed with mesothelioma and live in Hawaii, you have options for treatment and medical specialists. Cancer experts are available throughout the state, but for the best mesothelioma care, consider the specialists at the University of Hawaii Cancer Center.
Get Your FREE Mesothelioma Packet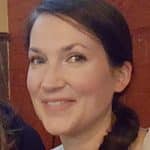 Mary Ellen Ellis has been the head writer for Mesothelioma.net since 2016. With hundreds of mesothelioma and asbestos articles to her credit, she is one of the most experienced writers on these topics. Her degrees and background in science and education help her explain complicated medical topics for a wider audience. Mary Ellen takes pride in providing her readers with the critical information they need following a diagnosis of an asbestos-related illness.
Get Your FREE Mesothelioma Packet
Page Edited by Patient Advocate Dave Foster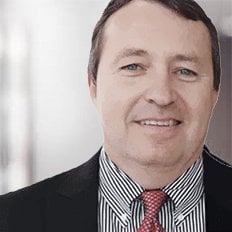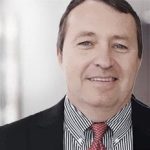 Dave has been a mesothelioma Patient Advocate for over 10 years. He consistently attends all major national and international mesothelioma meetings. In doing so, he is able to stay on top of the latest treatments, clinical trials, and research results. He also personally meets with mesothelioma patients and their families and connects them with the best medical specialists and legal representatives available.