New Mexico Mesothelioma Treatment and Doctors
This page has been fact checked by an experienced mesothelioma Patient Advocate. Sources of information are listed at the bottom of the article.
We make every attempt to keep our information accurate and up-to-date.
Please Contact Us with any questions or comments.
Getting a diagnosis of mesothelioma means making important treatment decisions. Because this disease is so rare, it is best to get care from a major cancer center. New Mexico mesothelioma treatment and doctors are limited but can be found in both Albuquerque and Santa Fe.
Cancer Treatment Centers in New Mexico
If you live in New Mexico and have received a mesothelioma diagnosis, you have options for treatment right in your home state. There are a couple of excellent cancer facilities that can treat a range of cancer types, including one recognized by the National Cancer Institute (NCI).
University of New Mexico Comprehensive Cancer Center
This cancer center, located in Albuquerque, is recognized by the NCI as a Comprehensive Cancer Center. The designation means that it excels in patient care and conducts important cancer research that directly brings new treatments to patients.
For patients with a mesothelioma diagnosis or who still need a diagnosis, the University of New Mexico has a lot to offer:[1]
Multidisciplinary teams work with patients to create detailed and individualized treatment plans. Experts on the teams include oncologists, radiologists, surgeons, pathologists, nurses, and others.
The Cancer Center has a Da Vinci Surgical robot, which makes mesothelioma surgeries more precise and leads to shorter recovery times.
The Lung Cancer Program includes medical oncologists, radiation oncologists, and an experienced thoracic surgeon.
This is the only program in New Mexico that offers cytoreductive surgery with HIPEC, the most effective treatment for peritoneal mesothelioma.
A clinical trial program that advances cancer research but also provides patients with the opportunity to participate and receive cutting-edge treatments.
The Cancer Center provides genetic assessments to shed light on family history and risk, for prevention, and to tailor treatments.
Patients and their families benefit from several support services during and after treatment, including a pharmacy, nutrition services, financial support, social work, psychology, chaplain services, and interpreters.
Christus St. Vincent Regional Cancer Center
Located in Santa Fe, this cancer center is not NCI-designated and is smaller than the University of New Mexico's cancer center. However, the Christus St. Vincent Regional Cancer Center does provide excellent care for a wide range of cancer types. This facility may be ideal for local mesothelioma patients opting not to have surgery.[2]
The center offers a range of other treatments, including chemotherapy, radiation therapy, immunotherapy, hormone therapy, and precision and targeted therapies. Patients here can also access clinical trials for novel treatments under investigation.[2]
Supportive services help patients cope with cancer, treatment, and the consequences of living with mesothelioma: advance care planning, social work, holistic health care, wellness programs, and survivorship programs.[2]
Mesothelioma Specialists in New Mexico
The state's leading experts in treating complicated cancers like mesothelioma are at the University of New Mexico's Comprehensive Cancer Center in Albuquerque.
Atul Kumar, M.D., Ph.D.
As the team leader for the University of New Mexico Comprehensive Cancer Center's lung cancer team, Dr. Kumar is responsible for heading up treatment plans for patients with pleural mesothelioma. He is a medical oncologist specializing in thoracic surgeries and also a tireless researcher into novel cancer therapeutics.[3]
Ursa Brown-Glaberman, M.D.
Dr. Brown-Glaberman leads the gastrointestinal cancer program at the University of New Mexico. She is a medical oncologist and specializes in treating gastrointestinal cancers. She leads the team in developing treatment plans for all patients with these types of cancers, including peritoneal mesothelioma.[4]
Bridget Fahy, M.D.
Dr. Fahy is also a part of the gastrointestinal team. She is a surgical oncologist with expertise in procedures used to manage gastrointestinal cancers. She is part of the team that provides peritoneal mesothelioma patients with cytoreductive surgery followed by HIPEC.[5]
Clinical Trials for Mesothelioma in New Mexico
A clinical trial is an investigation of a novel therapy, drug, or other treatment that has gone through extensive laboratory testing. These trials recruit human participants, who must meet certain requirements to qualify. For a mesothelioma patient, a clinical trial is an opportunity to try a new treatment that may provide greater benefits than what is already available.
In New Mexico, there is one trial right now that is ongoing and recruiting mesothelioma patients:[6]
Nivolumab and Ipilimumab in Treating Patients with Rare Tumors is currently in phase II.
Researchers need patients with rare cancer diagnoses, including peritoneal mesothelioma.
The study aims to determine the safety and effectiveness of a combination of two immunotherapy drugs, nivolumab and ipilimumab.
The study is currently underway with no results yet posted.
Patients can access this trial at several locations in New Mexico, including in Albuquerque, Las Cruces, Rio Rancho, and Santa Fe.
If you are interested in participating, talk to your medical team to find out if you qualify.
If you have been diagnosed with any type of mesothelioma, take immediate steps to seek expert care. Cancer specialists in New Mexico can help you make the best decisions about treatment and ongoing care.
Get Your FREE Mesothelioma Packet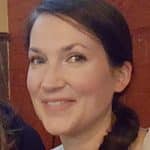 Mary Ellen Ellis has been the head writer for Mesothelioma.net since 2016. With hundreds of mesothelioma and asbestos articles to her credit, she is one of the most experienced writers on these topics. Her degrees and background in science and education help her explain complicated medical topics for a wider audience. Mary Ellen takes pride in providing her readers with the critical information they need following a diagnosis of an asbestos-related illness.
Get Your FREE Mesothelioma Packet
Page Edited by Patient Advocate Dave Foster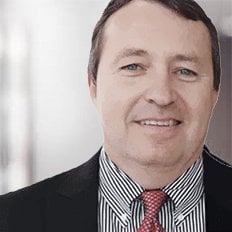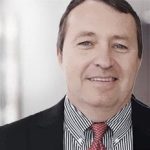 Dave has been a mesothelioma Patient Advocate for over 10 years. He consistently attends all major national and international mesothelioma meetings. In doing so, he is able to stay on top of the latest treatments, clinical trials, and research results. He also personally meets with mesothelioma patients and their families and connects them with the best medical specialists and legal representatives available.