Massachusetts Mesothelioma Treatment and Doctors
This page has been fact checked by an experienced mesothelioma Patient Advocate. Sources of information are listed at the bottom of the article.
We make every attempt to keep our information accurate and up-to-date.
Please Contact Us with any questions or comments.
A mesothelioma diagnosis is terrible news, but residents of Massachusetts with this cancer have hope. They can get expert, world-class care right in their home state. Leading cancer centers with specialists and mesothelioma programs are available in and around Boston.
Massachusetts Cancer Centers
Mesothelioma is a rare cancer, so finding specialists can be challenging. And yet, it is important to work with experts because it is so difficult to treat. If you live in Massachusetts, you have more options than most for excellent treatment.
Dana-Farber/Harvard Cancer Center
The National Cancer Institute (NCI) recognizes DF/HCC as a comprehensive cancer center, a facility that leads the nation in cancer treatment and research. The father of modern chemotherapy, Dr. Sidney Farber, founded the cancer center in 1947. For mesothelioma patients, there are several reasons to come here for a second opinion and treatment:[1]
The DF/HCC is a consortium of several academic and medical institutions, including the Dana-Farber Cancer Institute, Beth Israel Deaconess Medical Center, Boston Children's Hospital, Brigham and Women's Hospital, Harvard Medical School, Harvard T.H. Chan School of Public Health, and Massachusetts General Hospital.
The consortium hosts numerous clinical trials and leads the way in getting new cancer treatments approved. Mesothelioma patients can benefit from the research indirectly and also directly by participating in trials.
The Clinical Pathways Program is a unique patient management system that uses a decision tree based on evidence for effective treatment and care.
Profile, a genetic profiling initiative, helps the DF/HCC offer mesothelioma and other cancer patients the most precise treatment plan possible.
Dana-Farber Cancer Institute
The Dana-Farber Cancer Institute is the founding member of the DF/HCC and a top choice for care for cancer patients in the entire region. Much of the excellent care for cancer patients in the consortium occurs here.[2]
The Gastrointestinal Cancer Treatment Center uses a team approach to treat cancers like peritoneal mesothelioma. In addition to the latest treatments and procedures, patients benefit from nutritional counseling, physical therapy, integrative therapies, support groups, and palliative care.[2]
Brigham and Women's Hospital
Another part of the consortium that is so important for cancer care, Brigham and Women's Hospital, is staffed by mesothelioma specialists and multidisciplinary care teams. It is also home to the International Mesothelioma Program.[3]
Patients can benefit from the care of medical teams, including oncologists, surgeons, radiation oncologists, pathologists, and others. These teams personalize treatment for each mesothelioma patient. There are very few programs in the country that focus exclusively on mesothelioma, including specialists in this rare cancer.[3]
Massachusetts Mesothelioma Specialists
Mesothelioma specialists are hard to come by, but Boston's DF/HCC is home to several. Patients in the state have some of the best experts in the country right in their own backyard.
Raphael Bueno, M.D.
Dr. Bueno is the Division of Thoracic Surgery Chief at Brigham and Women's and is the leader of the International Mesothelioma Program. He also directs the Lung Center. As a thoracic surgeon, Dr. Bueno is an expert in performing procedures to treat pleural mesothelioma. He also leads research that aims to develop new treatments for lung cancer and mesothelioma.[4]
Abraham Lebenthal, M.D.
Also affiliated with DF/HCC, Dr. Lebenthal is a thoracic surgeon and the Director of Minimally Invasive Thoracic Surgery in the VA Boston Healthcare System. He specializes in pleural mesothelioma and treating patients with minimally invasive procedures. Dr. Lebenthal helps treat military veterans who have some of the highest rates of mesothelioma due to asbestos exposure during service.[5]
Nelya Melnitchouk, M.D.
Dr. Melnitchouk is the Director of the Program in Peritoneal Surface Malignancy, HIPEC at Brigham and Women's Hospital. She is a gastrointestinal surgeon and offers the innovative treatment of cytoreductive surgery followed by HIPEC. This procedure is not available everywhere but is the best option for extended life expectancy and even a cure for most patients with peritoneal mesothelioma.[6]
Mesothelioma Clinical Trials in Massachusetts
A clinical trial is a study that involves patients as participants. Researchers test the effectiveness and safety of treatments, surgical procedures, therapies, and diagnostic tools. If you are interested in accessing treatments that are not yet available to most people, consider participating in a clinical trial.
Your medical team can help you weigh the benefits and risks and determine if you qualify. Right now, there are 17 clinical trials in Massachusetts recruiting patients with a mesothelioma diagnosis. Some examples include:
If you have been diagnosed with this terrible cancer, one source of hope is the availability of world-class treatment Boston is home to some of the best treatment facilities in the U.S. and the world, as well as several mesothelioma specialists.
Get Your FREE Mesothelioma Packet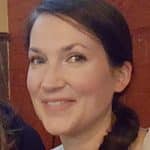 Mary Ellen Ellis has been the head writer for Mesothelioma.net since 2016. With hundreds of mesothelioma and asbestos articles to her credit, she is one of the most experienced writers on these topics. Her degrees and background in science and education help her explain complicated medical topics for a wider audience. Mary Ellen takes pride in providing her readers with the critical information they need following a diagnosis of an asbestos-related illness.
Get Your FREE Mesothelioma Packet
Page Edited by Patient Advocate Dave Foster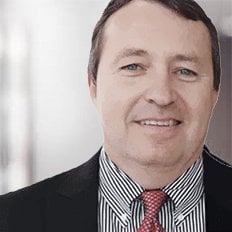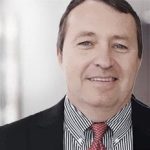 Dave has been a mesothelioma Patient Advocate for over 10 years. He consistently attends all major national and international mesothelioma meetings. In doing so, he is able to stay on top of the latest treatments, clinical trials, and research results. He also personally meets with mesothelioma patients and their families and connects them with the best medical specialists and legal representatives available.