This page has been fact checked by an experienced mesothelioma Patient Advocate. Sources of information are listed at the bottom of the article.
We make every attempt to keep our information accurate and up-to-date.
Please Contact Us with any questions or comments.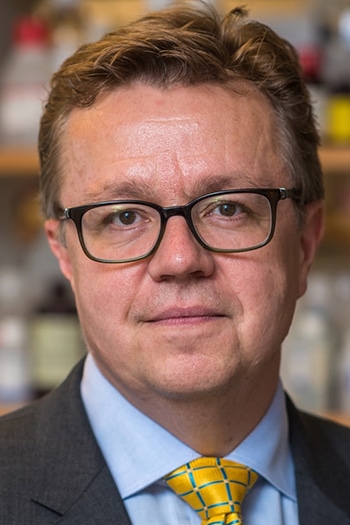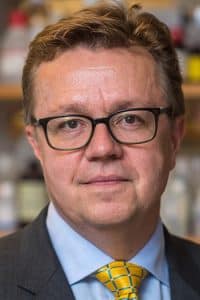 Dr. Pasi A. Jänne is a leading researcher and clinician in medical oncology and lung cancer. He is the Co-Leader of the Lung Cancer Program at Dana-Farber Harvard Cancer and sees patients at the Dana-Farber Institute Lowe Center for Thoracic Oncology. Dr. Jänne was one of the co-discoverers of epidermal growth factor receptor (EGFR) mutations. Since that discovery, he has played an integral role in the development of targeted therapeutic strategies for patients with those mutations, as well as in the identification of molecular therapeutic targets in malignant pleural mesothelioma.[1]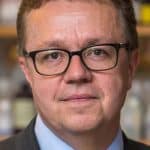 What is EGFR-Positive Cancer?
Dr. Jänne was one of several researchers from the Departments of Medical Oncology and Cancer Biology, Dana-Farber Cancer Institute who discovered epidermal growth factor receptor mutations. Epidermal growth factor receptors (EGFRs) are proteins found on the surface of cells that help them grow. When there are mutations of the genes for EGFR, that growth can be excessive, leading to the development of tumors.
There are a variety of EGFR mutations that can cause a patient's lung cancer: The mutation can represent either deletion or insertion of a gene, and a lung cancer's specific mutation often plays a significant role in both the most effective treatment and its prognosis.
If you are diagnosed with lung cancer or malignant mesothelioma, you may undergo a biopsy to examine your tumor cells. This can be done through next-generation sequencing, which places tissue from your tumor into a machine that looks for biomarkers. Alternatively, your physician may use a liquid biopsy to look for biomarkers in your blood.
Education and Career
Dr. Jänne received his medical degree and his Ph.D. at the University of Pennsylvania in Philadelphia. He completed an internship and residency in Internal Medicine at Brigham and Women's Hospital and a fellowship in Hematology and Oncology at Dana-Farber/Partners Cancer Care. He is board-certified in both Internal Medicine and Medical Oncology.[1]
In addition to his responsibilities as a clinician and director of the Lowe Center for Thoracic Oncology, he is the Scientific Director of the Belfer Center for Applied Cancer Science, Director of the Chen-Huang Center for EGFR Mutant Lung Cancers, Professor of Medicine at Harvard Medical School, and the David M. Livingston, MD Chair at Dana-Farber.
Professional Awards[1]
Fondation ARC Léopold Griffuel Prize in translational and clinical research 2022
Outstanding Investigator Award; National Cancer Institute (NCI) 2018
Translational Research Award; European Society for Medical Oncology (ESMO) 2018
Waun Ki Hong Award for Outstanding Achievement in Translational and Clinical Research; American Association for Cancer Research (AACR) 2018
Research Excellence Award; Uniting Against Lung Cancer 2010
Richard and Hinda Rosenthal Memorial Award; American Association for Cancer Research 2010
Team Science Award; American Association for Cancer Research 2010
Hope Now Award for Lung Cancer Research; Joan's Legacy: The Joan Scarangello Foundation to Conquer Lung Cancer 2007
George P. Canellos Award for Excellence in Clinical Investigation and Patient Care; Dana Farber Cancer Institute 2005
Tisch Family Award for Outstanding Achievement in Clinical Investigation; Dana Farber Cancer Institute 2004
Merit Award, American Society of Clinical Oncology 2001
Research
Dr. Jänne is an active researcher. He is a member of the Dana-Farber/Harvard Cancer Center Lung Cancer Program, the Cancer Genetics and Epigenetics Program, and the Clinical Science Coordinating Committee.
His primary areas of research focus on identifying genetic changes in lung cancers and pre-cancerous lung lesions to correlate them with clinical outcomes, and the identification of molecular therapeutic targets in malignant pleural mesothelioma.[2] 
Get Your FREE Mesothelioma Packet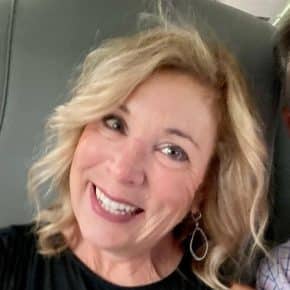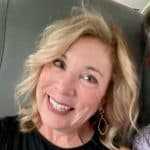 Terri Oppenheimer has been writing about mesothelioma and asbestos topics for over ten years. She has a degree in English from the College of William and Mary. Terri's experience as the head writer of our Mesothelioma.net news blog gives her a wealth of knowledge which she brings to all Mesothelioma.net articles she authors.
Get Your FREE Mesothelioma Packet
Page Edited by Patient Advocate Dave Foster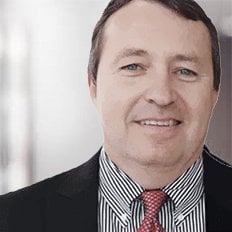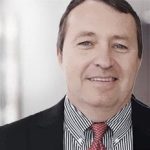 Dave has been a mesothelioma Patient Advocate for over 10 years. He consistently attends all major national and international mesothelioma meetings. In doing so, he is able to stay on top of the latest treatments, clinical trials, and research results. He also personally meets with mesothelioma patients and their families and connects them with the best medical specialists and legal representatives available.