This page has been fact checked by an experienced mesothelioma Patient Advocate. Sources of information are listed at the bottom of the article.
We make every attempt to keep our information accurate and up-to-date.
Please Contact Us with any questions or comments.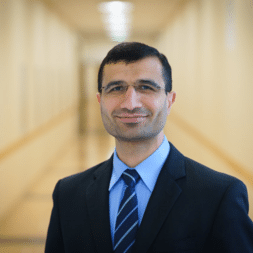 Dr. Hassan A. Khalil is a thoracic surgeon at both Brigham and Women's Hospital and Dana-Farber Cancer Institute. He specializes in minimally invasive surgical techniques in the treatment of thoracic and foregut diseases including malignant mesothelioma and lung cancer.  He is a certified robotic console surgeon in the da Vinci Xi robotic platform and is also skilled in laparoscopy, thoracoscopy, open, and hybrid approaches. He selects the treatment based on the patient's needs and their condition.[1]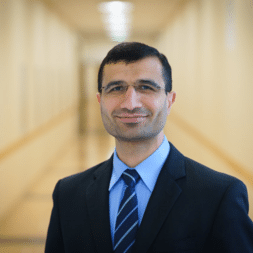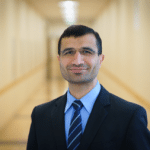 Dr. Khalil's technical expertise has introduced two novel approaches for patients seeking his care: lung carcinoma patients whose conditions allow may select a lung-sparing operation performed through minimally invasive lung segmentectomy, and those suffering esophageal disasters have the advantage of his ability to use endoluminal vacuum therapy. For each patient, Dr. Khalil works as part of a multidisciplinary care team of experts who strive to provide state-of-the-art care.[2]
Education and Career
Dr. Khalil earned a bachelor of science degree in Biomedical Engineering at the University of Houston, then earned his medical degree at the University of Texas Medical School at Houston. Following medical school, he completed an internship and residency as part of the University of California at Los Angeles General Surgery program, then moved on to a fellowship in Cardiothoracic Surgery and Advanced Thoracic and Foregut training at Brigham and Women's Hospital in Boston.[2]
Today, Dr. Khalil is an Assistant Professor of Surgery at the Harvard Medical School and an Associate Surgeon in the Thoracic Surgery department at Brigham and Women's Hospital and in the Thoracic Oncology Program at Dana-Farber Cancer Institute.
Dr. Khalil's expertise in the management of complex esophageal defects that have failed standard surgical therapy has led to frequent referrals from other thoracic surgeons.
Research
Dr. Khalil is actively involved in clinical research centered on multifocal lung adenocarcinoma, mesothelioma, and the role of epithelial-mesenchymal transition in bowel anastomotic healing as it relates to esophageal leaks.  He frequently presents his findings at conferences and summits, has authored many scientific manuscripts, and collaborates with other scientists and researchers within the faculty at Dana-Farber Cancer Institute as well as nationally and internationally.[1] 
Get Your FREE Mesothelioma Packet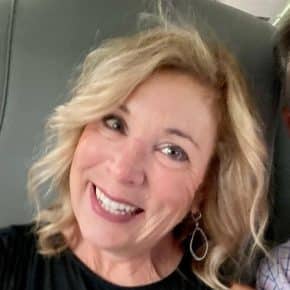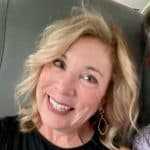 Terri Oppenheimer has been writing about mesothelioma and asbestos topics for over ten years. She has a degree in English from the College of William and Mary. Terri's experience as the head writer of our Mesothelioma.net news blog gives her a wealth of knowledge which she brings to all Mesothelioma.net articles she authors.
Get Your FREE Mesothelioma Packet
Page Edited by Patient Advocate Dave Foster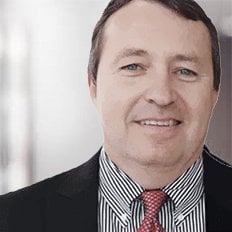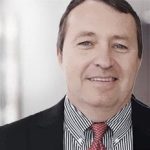 Dave has been a mesothelioma Patient Advocate for over 10 years. He consistently attends all major national and international mesothelioma meetings. In doing so, he is able to stay on top of the latest treatments, clinical trials, and research results. He also personally meets with mesothelioma patients and their families and connects them with the best medical specialists and legal representatives available.