Utah Mesothelioma Treatment and Doctors
This page has been fact checked by an experienced mesothelioma Patient Advocate. Sources of information are listed at the bottom of the article.
We make every attempt to keep our information accurate and up-to-date.
Please Contact Us with any questions or comments.
Utah mesothelioma treatment and doctors can be found at the state's only cancer center recognized by the National Cancer Institute (NCI) for excellence. Utah residents with a mesothelioma diagnosis will find specialists here but also excellent care at other facilities in the state.
Utah Cancer Centers
The NCI has recognized just one facility in Utah as a Comprehensive Cancer Center by the NCI. The Huntsman Cancer Institute received this exclusive designation for its outstanding patient care and dedication to cancer research. Huntsman is the most comprehensive treatment center in Utah, but it is not the only choice for residents battling mesothelioma.
Huntsman Cancer Institute
A part of the University of Utah in Salt Lake City, Huntsman is the premier cancer treatment and research center in the state. It received the NCI designation in 2015 and currently employs over 200 researchers.
Huntsman serves the largest area of any Comprehensive Cancer Center in the country. Patients come from several states in the region for treatment. Mesothelioma patients have many reasons to choose Huntsman for care:[1]
Huntsman has the facilities and staff necessary to treat both pleural mesothelioma and peritoneal mesothelioma.
Huntsman's physicians collaborate on treatment plans for patients to give them the best options.
Treatment options include standard therapies like chemotherapy, radiation, and surgery.
Patients also benefit from cutting edge treatments, including CAR T-cell therapy and other immunotherapies, advanced radiation therapies, robotic surgeries, stem cell transplants, proton therapy, and targeted therapy.
Patients with peritoneal mesothelioma may receive HIPEC here, an innovative and effective treatment for this cancer that not all facilities are able to provide.
Clinical trials at Huntsman give patients access to the latest developments in cancer treatment.
Specialty and support services include financial advocacy, a wellness and integrative center, complementary and alternative medicine, support groups and social work, rehabilitation, housing, and spiritual care.
Intermountain Cancer Center
Although the NCI has not recognized it, the Intermountain Cancer Center is another excellent treatment facility for cancer patients in Utah. With several locations in the state, patients do not need to travel far for good care. Mesothelioma patients benefit from several services offered here:[2]
Intermountain uses a comprehensive team approach to patient care, creating multi-specialty groups of physicians to work on the problem of each patient's unique cancer and situation.
Supportive members of these teams add to the experience. They include financial advocates, caregivers, dietitians, genetic counselors, a nurse navigator, and social workers.
The Lung Cancer Team provides patients with pleural mesothelioma targeted treatment plans. These may include surgery, radiation, chemotherapy, immunotherapy, laser therapy, and photodynamic therapy.
The Gastrointestinal Cancer Team may be able to help peritoneal patients, although it does not offer HIPEC.
Mesothelioma Specialists in Utah
The physicians with the most experience working with mesothelioma patients work on the collaborative teams at the Huntsman Cancer Institute.
Laura A. Lambert, M.D.
Dr. Lambert is a professor of surgery and is also the Director of the Peritoneal Malignancy Program. Her area of specialty is the surgical treatment of gastrointestinal cancers. Dr. Lambert is one of the very few people in the region who can perform cytoreductive surgery and HIPEC for patients with peritoneal mesothelioma.[3]
Shiven B. Patel, M.D.
Dr. Patel is an assistant professor and medical oncologist at the University of Utah and Huntsman. He specializes in the treatment of thoracic cancers, including pleural mesothelioma. Dr. Patel is also a seasoned researcher who leads clinical trials at Huntsman.[4]
Thomas K. Varghese, Jr., M.D.
Dr. Varghese is the Head of the Section of General Thoracic Surgery and the Interim Executive Medical Director at Huntsman. A thoracic surgeon, Dr. Varghese, is an essential member of the pleural mesothelioma treatment team. He specializes in minimally-invasive procedures that help patients recover faster.[5]
Clinical Trials for Mesothelioma Patients in Utah
Huntsman and other facilities in the state host and lead clinical trials, studies of the safety and effectiveness of novel treatments. Mesothelioma patients make good candidates for clinical trials that come with potential benefits but also risks. They often have limited treatment options based on standard choices. A clinical trial represents a unique opportunity. Talk to your medical team about clinical trials going on in Utah:
Nivolumab and Ipilimumab in Treating Patients With Rare Tumors
This is a phase II trial of two combined immunotherapy drugs.[6]
Nivolumab and Ipilimumab may work to battle cancer by stimulating the immune system to attack cancer cells and by limiting tumor growth.
The current trial needs patients with rare cancers, including peritoneal mesothelioma.
This is a large study with nearly 1,000 locations nationwide. In Utah, patients can join in American Fork, Cedar City, Farmington, Logan, Murray, Ogden, Provo, Riverton, St. George, Salt Lake City, and South Jordan.
A Study of XmAb®20717 in Subjects With Selected Advanced Solid Tumors (DUET-2)
This phase I study is recruiting patients with advanced mesothelioma.[7]
The trial is in phase I and is investigating the proper doses and safety of a novel immunotherapy drug.
The Huntsman Cancer Institute is hosting this trial in Utah.
Pembrolizumab With or Without Anetumab Ravtansine in Treating Patients With Mesothelin-Positive Pleural Mesothelioma
This is a phase I and II trial recruiting patients with pleural mesothelioma and the biomarker mesothelin.[8]
Researchers are investigating a combination of immunotherapy drugs with a linked chemotherapy drug.
Patients can participate at the Huntsman Cancer Institute.
If you have been diagnosed with mesothelioma in Utah, you have a world-class treatment center right in the state. In addition to Huntsman, the multiple locations of Intermountain make getting good care easy and convenient.
Get Your FREE Mesothelioma Packet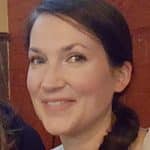 Mary Ellen Ellis has been the head writer for Mesothelioma.net since 2016. With hundreds of mesothelioma and asbestos articles to her credit, she is one of the most experienced writers on these topics. Her degrees and background in science and education help her explain complicated medical topics for a wider audience. Mary Ellen takes pride in providing her readers with the critical information they need following a diagnosis of an asbestos-related illness.
Get Your FREE Mesothelioma Packet
Page Edited by Patient Advocate Dave Foster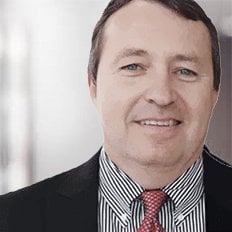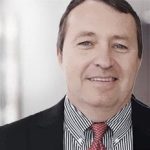 Dave has been a mesothelioma Patient Advocate for over 10 years. He consistently attends all major national and international mesothelioma meetings. In doing so, he is able to stay on top of the latest treatments, clinical trials, and research results. He also personally meets with mesothelioma patients and their families and connects them with the best medical specialists and legal representatives available.