New Jersey Mesothelioma Treatment and Doctors
This page has been fact checked by an experienced mesothelioma Patient Advocate. Sources of information are listed at the bottom of the article.
We make every attempt to keep our information accurate and up-to-date.
Please Contact Us with any questions or comments.
New Jersey Mesothelioma Treatment and Doctors are led by the Rutgers Cancer Institute. Mesothelioma patients need the best care, and this is the leading cancer treatment center in the state, with a mesothelioma program and several specialists on staff. In nearby New York City, patients can also access world-class cancer centers and additional mesothelioma specialists.
Cancer Treatment in New Jersey
The leading cancer treatment facility in the state is a Comprehensive Cancer Center by the National Cancer Institute. The Rutgers Cancer Institute of New Jersey is affiliated with the State University of New Jersey and is part of a Consortium with Princeton University.
Several things about this cancer center stand out for mesothelioma patients and make it an excellent choice for care:[1]
Rutgers Cancer Institute is home to a Mesothelioma Treatment and Research Program.
The Program offers state-of-the-art treatments and comprehensive care for this difficult cancer.
Specialists here can treat both pleural and peritoneal mesothelioma.
Rutgers physicians and other experts work together in collaborative, multidisciplinary teams, bringing each patient the best in medical oncology, surgery, radiation therapy, nursing, support services, and innovative treatments and clinical trials.
Unique types of treatment available here include immunotherapy and precision medicine, which seeks to match patients to the best, most precise treatments for their cancers.
Patients work with nurse navigators to coordinate all levels of care.
Support services include a cancer transition program, stress management, education, social work, support groups, and a Cancer Wellness Program.
Rutgers offers excellent cancer care, but New Jersey mesothelioma patients also have world-class options just over the state line in New York. Three in New York City are NCI-recognized. This includes the Tisch Cancer Institute at Mount Sinai. Dr. Raja Flores, a leading pleural mesothelioma expert, heads the thoracic surgery and oncology departments at these facilities.
The Herbert Irving Comprehensive Cancer Center at Columbia University offers a wide range of treatments, including cytoreductive surgery with HIPEC for peritoneal mesothelioma patients. The Perlmutter Cancer Center at NYU's Langone Medical Center is home to cardiothoracic surgeon and mesothelioma specialist Dr. Harvey Pass. He has led and participated in numerous studies of the treatment of pleural mesothelioma, including using photodynamic therapy.
Mesothelioma Specialists in New Jersey
Patients in New Jersey do not have to travel to New York to work with specialists. The Rutgers Cancer Institute mesothelioma program is staffed by several experts in both pleural and peritoneal mesothelioma. These oncologists and surgeons have studied and researched mesothelioma and can offer some of the best care in the country.
H. Richard Alexander, Jr., M.D.
Dr. Alexander is the team leader for peritoneal mesothelioma in the Mesothelioma Treatment and Research Program. He is also the Chief Surgical Officer for Rutgers Cancer Institute. Among his areas of expertise is the surgical treatment of peritoneal mesothelioma.[2]
Timothy Kennedy, M.D., M.B.A.
As the Director of the Minimally Invasive Complex Surgical Oncology Program at Rutgers, Dr. Kennedy plays an important role in treating mesothelioma patients. His area of expertise is treating cancers using robotic and least-invasive surgeries. He has researched and can perform cytoreductive surgery with HIPEC for peritoneal mesothelioma patients.[4]
Malini Patel, M.D.
Dr. Patel is a medical oncologist on staff at the Mesothelioma Treatment and Research Program. She specializes in thoracic oncology, including the treatment of pleural mesothelioma. She is active in research and in helping to develop and bring new treatments to patients.[5]
Mesothelioma Clinical Trials in New Jersey
Clinical trials are important studies for developing new cancer treatments. If you are interested in participating in a trial, talk to your medical team about the risks and benefits. To participate, you must qualify. The benefits can be great, especially with a cancer that has limited treatment options.
Several trials are currently recruiting mesothelioma patients in New Jersey:
If you have received a mesothelioma diagnosis, you must get the best treatment and specialist care as soon as possible. In New Jersey, that level of care is not far away. Turn to the Rutgers Cancer Institute or visit cancer centers in New York City for world-class care.
Get Your FREE Mesothelioma Packet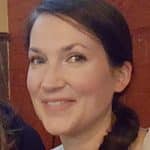 Mary Ellen Ellis has been the head writer for Mesothelioma.net since 2016. With hundreds of mesothelioma and asbestos articles to her credit, she is one of the most experienced writers on these topics. Her degrees and background in science and education help her explain complicated medical topics for a wider audience. Mary Ellen takes pride in providing her readers with the critical information they need following a diagnosis of an asbestos-related illness.
Get Your FREE Mesothelioma Packet
Page Edited by Patient Advocate Dave Foster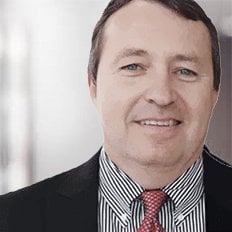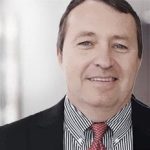 Dave has been a mesothelioma Patient Advocate for over 10 years. He consistently attends all major national and international mesothelioma meetings. In doing so, he is able to stay on top of the latest treatments, clinical trials, and research results. He also personally meets with mesothelioma patients and their families and connects them with the best medical specialists and legal representatives available.