Herbert Irving Comprehensive Cancer Center, Columbia University, New York City
This page has been fact checked by an experienced mesothelioma Patient Advocate. Sources of information are listed at the bottom of the article.
We make every attempt to keep our information accurate and up-to-date.
Please Contact Us with any questions or comments.
The Herbert Irving Comprehensive Cancer Center, Columbia University contributes to treatment, prevention, and research of all cancers, including mesothelioma. The Cancer Center partners with New York-Presbyterian Hospital to provide patients with the best treatment options and teams of specialists.[1]
About the Herbert Irving Comprehensive Cancer Center
The Herbert Irving Comprehensive Cancer Center is Columbia University's center for basic cancer research, clinical research, population cancer research, and cancer treatment for patients.
It was first established in 1911 and was originally called the Institute for Cancer Research. The Institute received the designation of a comprehensive cancer center from the National Cancer Institute in 1979 after receiving cancer center status in 1972.[2]
The Cancer Center's mission is to better understand cancer through research, applying that research to treatment and prevention to directly and significantly reduce the progression and incidence of cancer.
The Cancer Center includes more than 240 members drawn from several departments within the Columbia University Medical Center. This promotes collaboration in both treatment and research.
An NCI Comprehensive Cancer Center
The Herbert Irving Comprehensive Cancer Center was first recognized by the National Cancer Institute in 1972. In 1979, it was designated a comprehensive cancer center.[2] This exclusive network is only open to institutions that demonstrate excellence in both research and treatment.
Comprehensive cancer centers must conduct extensive research into various aspects of cancer, and the research must translate into better patient outcomes.
Mesothelioma Treatment
Patients referred to the cancer center for mesothelioma treatment work closely with the General Thoracic Surgery Section. Surgery is a major treatment component for most types of mesothelioma, including the two most common types, pleural and peritoneal.
A typical strategy for treating mesothelioma uses surgery to remove as many of the cancer cells as possible. After surgery, chemotherapy or radiation kills the remaining cancer cells the surgeons were unable to remove.[3]
Because the Cancer Center leads innovative research, patients with mesothelioma benefit from advanced treatment strategies unavailable in many other facilities. These treatments include multi-modal approaches, vaccine therapies, novel chemotherapy drugs, and chemosensitivity testing to determine the best drug combinations.
Patients also benefit from the collaborative efforts of experts from a variety of fields including mesothelioma, hematology, medical oncology, and radiology.
Patients with peritoneal mesothelioma, cancer of the abdominal lining, have the option to undergo surgery with HIPEC treatment at the Cancer Center. This two-stage treatment begins with cytoreductive surgery to remove as much cancer as possible.
During the second stage of treatment, heated chemotherapy drugs flood the abdomen, killing cancer cells left behind after surgery. This step is known as heated intraperitoneal chemotherapy (HIPEC). HIPEC is proven to extend a patient's life for up to five years.
Mesothelioma Expert – Dr. Chabot
Dr. John A. Chabot is the head of the Division of Gastrointestinal and Endocrine Surgery. He specializes in treating pancreatic cancer and peritoneal mesothelioma. His research has led to developments in using cytoreductive surgery followed by chemotherapy as well as the tracking of chemotherapy progress with CT scans.[4]
Research and Clinical Trials
Research is a very important part of helping patients at the Cancer Center. Here the research focuses on basic knowledge of cancer, specific cancer types, treatment for cancer, genetics of cancer, and population-based studies. Research at the Center focuses on improving diversity by actively recruiting minorities for studies and clinical trials.[5]
Clinical trials take what is learned from laboratory studies and translate it into real-world practices. Trials also provide access to the latest treatments for those who need it most, patients living with difficult-to-treat cancers like mesothelioma.
For mesothelioma patients, multiple clinical trials are going on simultaneously. Currently, researchers and clinicians are recruiting participants for a phase II clinical trial for pleural mesothelioma. This trial is testing the use of chemotherapy drugs before and after surgery treatment, followed by radiation therapy.
The Herbert Irving Comprehensive Cancer Center is an institution of excellence for patients with all types of cancer; however, for those with rare and difficult cancers like mesothelioma, the Center represents hope for better treatment from the latest advancements in care.
Get Your FREE Mesothelioma Packet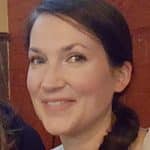 Mary Ellen Ellis has been the head writer for Mesothelioma.net since 2016. With hundreds of mesothelioma and asbestos articles to her credit, she is one of the most experienced writers on these topics. Her degrees and background in science and education help her explain complicated medical topics for a wider audience. Mary Ellen takes pride in providing her readers with the critical information they need following a diagnosis of an asbestos-related illness.
Get Your FREE Mesothelioma Packet
Page Edited by Patient Advocate Dave Foster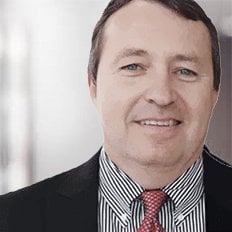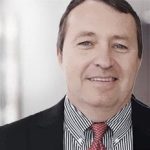 Dave has been a mesothelioma Patient Advocate for over 10 years. He consistently attends all major national and international mesothelioma meetings. In doing so, he is able to stay on top of the latest treatments, clinical trials, and research results. He also personally meets with mesothelioma patients and their families and connects them with the best medical specialists and legal representatives available.