This page has been fact checked by an experienced mesothelioma Patient Advocate. Sources of information are listed at the bottom of the article.
We make every attempt to keep our information accurate and up-to-date.
Please Contact Us with any questions or comments.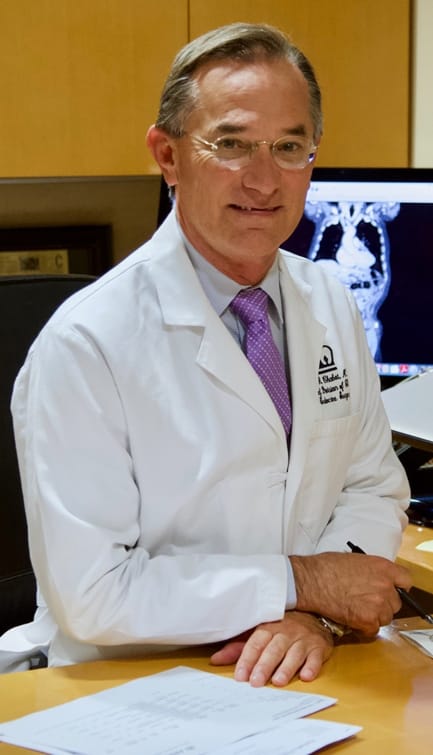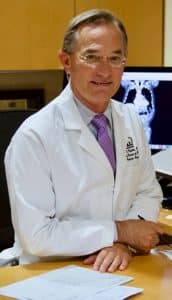 John Chabot, M.D. is an expert in the surgical treatment of peritoneal mesothelioma. Currently the head of New York-Presbyterian Hospital's Division of Gastrointestinal and Endocrine Surgery, Dr. Chabot also teaches surgery and leads research programs.

Education and Early Career
Dr. Chabot earned his undergraduate degree in engineering from Tufts University. Although he did not start with medicine in mind, he earned his medical degree in 1983 from Dartmouth College.
While working through medical school at Dartmouth, Dr. Chabot also completed a pathology fellowship at the Mary Hitchcock Medical Center.[1]
Dr. Chabot completed his residency and internship at Columbia Presbyterian Medical Center, where he focused specifically on transplants. During that internship, Dr. Chabot won the Irvington House Institute Fellowship, two surgical research Blakemore prizes, and the Upjohn Young Scientist Award.[2]
Career at New York Presbyterian
Dr. Chabot has remained at Columbia University Presbyterian Medical Center, first as an assistant professor of surgery and later as the surgical chief at the Medical Center's thyroid clinic.
Dr. Chabot has stayed at this facility because of the focus and innovation encouraged there. He claims the working environment is stimulating and allows him to push boundaries with his treatments.
His current positions at New York-Presbyterian and Columbia include vice president of Columbia Doctors, chief of the Division of Gastrointestinal and Endocrine Surgery, and the executive director of the Pancreas Center.
Dr. Chabot is also the David V. Habif Professor of Surgery for Columbia University College of Physicians and Surgeons. In addition to his leadership roles and success as a surgeon, Dr. Chabot leads research and has developed a specialization in peritoneal mesothelioma and pancreatic cancer.[3]
During his career at New York-Presbyterian, Dr. Chabot has also developed expertise in several other areas. These specialized areas include thyroid cancer, cancer care, general surgery, liver resection surgery, pancreatic surgery, sarcoma, jaundice, laparoscopic cholecystectomy, and liver cancer.[3]
Research
As a treatment leader for rare peritoneal mesothelioma, Dr. Chabot provides patient care while conducting further research on disease diagnosis and management.
His research also extends to pancreatic cancer and other illnesses and surgical treatments. He received a government research grant and has served as the principal investigator for the grant titled, "Pancreatic Supplement for Cancer Center Grant."[2]
Dr. Chabot has published research in numerous medical journals. His research includes testing enzyme therapy for pancreatic cancer patients, treating peritoneal mesothelioma with a combination of cytoreductive surgery and chemotherapy, and using CT scans to track the progress of chemotherapy in peritoneal mesothelioma patients.[1]
Honors and Awards
Dr. Chabot has earned a number of awards, honors, and recognitions. Recently, he was named one of New York Magazine's Top Doctors. He also received the Jerry Gliklich Practitioner of the Year Award from the Society of Practitioners of Columbia University Medical Center and the Physician of the Year Award. These are only Dr. Chabot's most recent awards and recognitions. He has received many others during his career.
Few surgeons invest their time and energy in rare diseases; however, the benefits for real people struggling with these diseases are huge. Dr. Chabot has helped many struggling with peritoneal mesothelioma by specializing in this type of cancer and conducting research. As his work continues, Dr. Chabot will continue to help patients, adding more to what we know about this rare and debilitating disease.
Get Your FREE Mesothelioma Packet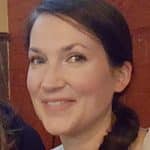 Mary Ellen Ellis has been the head writer for Mesothelioma.net since 2016. With hundreds of mesothelioma and asbestos articles to her credit, she is one of the most experienced writers on these topics. Her degrees and background in science and education help her explain complicated medical topics for a wider audience. Mary Ellen takes pride in providing her readers with the critical information they need following a diagnosis of an asbestos-related illness.
Get Your FREE Mesothelioma Packet
Page Edited by Patient Advocate Dave Foster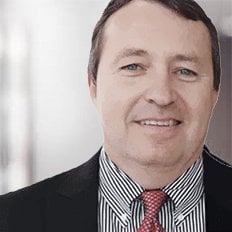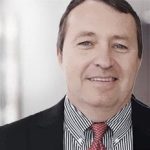 Dave has been a mesothelioma Patient Advocate for over 10 years. He consistently attends all major national and international mesothelioma meetings. In doing so, he is able to stay on top of the latest treatments, clinical trials, and research results. He also personally meets with mesothelioma patients and their families and connects them with the best medical specialists and legal representatives available.