Perlmutter Cancer Center, New York University Langone Medical Center, New York City
This page has been fact checked by an experienced mesothelioma Patient Advocate. Sources of information are listed at the bottom of the article.
We make every attempt to keep our information accurate and up-to-date.
Please Contact Us with any questions or comments.
The National Cancer Institute recognizes Perlmutter Cancer Center, New York University Langone Medical Center as a comprehensive cancer center focusing on cancer research and patient care. Mesothelioma patients benefit from Perlmutter's clinical trials, specialized care, and a multi-disciplinary treatment approach.
About NYU Langone Medical Center
Founded in 1841, the medical school at NYU has a long tradition of excellence. The Langone Medical Center has an even longer history. Langone dates back to the founding of the Almshouse Hospital in 1736.
The name was changed from NYU Medical Center to NYU Langone Medical Center in 2008 when the facility received a $200 million donation from the Langone family. Year after year, the Langone Medical Center is recognized as one of the top hospitals in the country.
Langone Medical Center first received the distinction of housing a National Cancer Institute (NCI)-designated cancer center in 1975.[1] The cancer center is now named the Laura and Isaac Perlmutter Cancer Center.
The Cancer Center includes multiple locations throughout New York City, including several Manhattan locations and facilities in Brooklyn, Queens, and Long Island.
The Perlmutter Cancer Center, an NCI-Designated Cancer Center
The Laura and Isaac Perlmutter Cancer Center at the NYU Langone Medical Center leads the way in research, treatment, and care for cancer patients. The Cancer Center utilizes a multi-disciplinary approach to treatment, analyzing each patient's unique needs and developing personalized treatment plans.
The Perlmutter Cancer Center is also a designated cancer center, a distinction given by the National Cancer Institute to a limited number of facilities across the country.
The designation demonstrates the Cancer Center's commitment to advanced cancer research and translating that research into better approaches to cancer treatment, prevention, and diagnoses.
Mesothelioma Specialists
The Perlmutter Cancer Center is one of few cancer treatment facilities with mesothelioma specialists on staff.[2] Because mesothelioma is such a rare cancer, few specialists exist. Patients referred to Langone have access to two mesothelioma specialists as well as a staff of experts in general cancer treatment.
Dr. Harvey Pass is a cardiothoracic surgeon and mesothelioma specialist. Dr. Pass is the head of Langone's Thoracic Surgery Division. He helped develop fellowship programs at NYU to educate future experts and has led important research of mesothelioma biomarkers.
At Langone, Dr. Pass has worked on developing photodynamic therapy, a treatment that uses light to kill cancer cells. This minimally invasive procedure has helped extend life expectancy for those diagnosed with mesothelioma.[3]
Also on staff at Langone is oncologist Daniel Sterman. Dr. Sterman is an expert in pulmonology, including diseases like mesothelioma.
He has been instrumental in clinical trials using immunotherapy, vaccine therapy, and gene therapy to treat lung cancer and mesothelioma. Dr. Sterman is also a proponent of the multi-disciplinary approach to cancer treatment.[4]
Mesothelioma Treatment
In addition to mesothelioma specialists, specialists in radiology and other areas collaborate at the Cancer Center. Patients at the Cancer Center have individualized care that is often multi-modal. This means patients may receive some combination of surgery, chemotherapy, radiation therapy, and other innovative treatments like photodynamic therapy.
Surgical procedures often play an important role in cancer treatment. Patients with pleural mesothelioma can benefit from expert thoracic surgeons working at Langone. Patients with any mesothelioma benefit from procedures like:
Fluid drainage
Pleurodesis
Pleurectomy/decortication
Cytoreduction
Extrapleural pneumonectomy
A variety of chemotherapy options are available for patients. Patients may enroll in clinical trials for novel chemotherapy drugs.
Radiation therapy options include intensity-modulated radiation therapy, an advanced technique that uses a targeted radiation beam that focuses specifically on the tumor while avoiding healthy tissues.
Support Services and Integrative Health
Patient care at Perlmutter and Langone includes more than advanced medical treatments. Patients also have access to support services and integrative care for wellness.
Options include oncology massage, acupuncture, lymphatic drainage, craniosacral therapy, and yoga. Caregivers can also access support services targeted specifically for them.
Research and Clinical Trials
As a National Cancer Institute-designated cancer center, the Perlmutter Cancer Center also focuses on research.[1] The Cancer Center has a translational philosophy when it comes to research. This means they translate research results into real solutions that provide patients with better outcomes.
Research areas include basic cancer laboratory research, research that connects laboratory work to clinical outcomes, development of therapeutic protocols, population-based research for cancer prevention, and research that aims to identify barriers to cancer care.
Research at Perlmutter is also divided into disease management groups. Researchers working on mesothelioma are part of the thoracic oncology research group. This group of oncologists, surgeons, radiologists, and pulmonologists focuses mainly on mesothelioma and lung cancer.
The research group leads several clinical trials focusing on targeted therapies and immunotherapies. The researchers in this group are also paving the way for screening using biomarkers for earlier mesothelioma detection.
The Perlmutter Cancer Center at NYU Langone Medical Center is a leader in mesothelioma treatment. Thanks to specialists and a commitment to research, mesothelioma patients benefit from a range of expertise and cutting-edge treatment.
Get Your FREE Mesothelioma Packet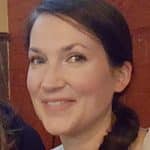 Mary Ellen Ellis has been the head writer for Mesothelioma.net since 2016. With hundreds of mesothelioma and asbestos articles to her credit, she is one of the most experienced writers on these topics. Her degrees and background in science and education help her explain complicated medical topics for a wider audience. Mary Ellen takes pride in providing her readers with the critical information they need following a diagnosis of an asbestos-related illness.
Get Your FREE Mesothelioma Packet
Page Edited by Patient Advocate Dave Foster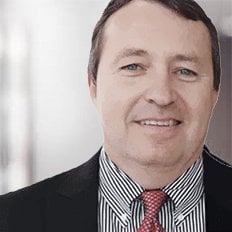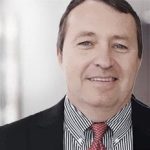 Dave has been a mesothelioma Patient Advocate for over 10 years. He consistently attends all major national and international mesothelioma meetings. In doing so, he is able to stay on top of the latest treatments, clinical trials, and research results. He also personally meets with mesothelioma patients and their families and connects them with the best medical specialists and legal representatives available.