Washington, D.C. Mesothelioma Treatment and Doctors
This page has been fact checked by an experienced mesothelioma Patient Advocate. Sources of information are listed at the bottom of the article.
We make every attempt to keep our information accurate and up-to-date.
Please Contact Us with any questions or comments.
A diagnosis of mesothelioma requires expert care and a team of specialists. Washington, D.C., mesothelioma treatment and doctors see patients in two cancer centers, both staffed by experts in their fields and recognized for excellent patient care and cancer research.
Washington, D.C. Cancer Treatment Centers
Mesothelioma patients in and around the nation's capital can find excellent treatment without going far. Two major cancer centers here conduct research to create better therapies and procedures. They also provide specialists with experience helping patients with a mesothelioma diagnosis.
Washington Cancer Institute
The MedStar Washington Hospital Center is home to the Washington Cancer Institute, a complete treatment facility for many types of cancers, including mesothelioma. The Institute has several benefits to offer patients with this rare cancer:[1]
The Washington Cancer Institute is one of few cancer centers in the U.S. with specialists in treating peritoneal mesothelioma, a rare form of this already rare cancer.
The Center for Gastrointestinal Malignancies treats peritoneal mesothelioma through surgical procedures combined with other treatments, like HIPEC.
Dr. Paul Sugarbaker, the leading expert in peritoneal mesothelioma, sees patients here. He has been instrumental in developing treatments that help these patients live longer.
The lung cancer specialists at Washington Cancer Institute can treat pleural mesothelioma.
Nurse navigators and social workers help patients and their families organize treatments and appointments and access support services.
Patients can participate in clinical trials here, benefitting from cutting-edge treatments.
Georgetown Lombardi Comprehensive Cancer Center
The National Cancer Institute recognizes Georgetown University's cancer treatment center as a Comprehensive Cancer Center. Cancer centers with this designation provide advanced treatments and lead cancer research. If you have mesothelioma, Lombardi can provide excellent care:[2]
The Interdisciplinary Lung Cancer Clinic involves multiple specialists who come together to discuss, evaluate, and plan treatments for patients with pleural mesothelioma.
The Otto J. Ruesch Center for the Cure of Gastrointestinal Cancers leads research into treatments for cancers like peritoneal mesothelioma. The specialists here provide expert care for patients.
Treatments available at Georgetown Lombardi include chemotherapy, bone marrow transplants, radiation therapy, surgery, and targeted therapies.
The unique Arts and Humanities Program at Georgetown Lombardi provides patients and their families a way to express emotions through music, writing, dance, and visual arts therapies.
Other supportive services include rehabilitation, nutritional counseling, pastoral care, psychosocial support and counseling, survivorship clinics, and palliative care.
Mesothelioma Specialists in Washington, D.C.
Physicians experienced in working with mesothelioma patients can be hard to find, but Washington, D.C.'s cancer centers staff several.
Paul H. Sugarbaker, M.D.
Dr. Sugarbaker is a world-renowned expert in treating peritoneal mesothelioma. As a surgical oncologist, he works in private practice, Sugarbaker Oncology Associates, although he is no longer taking on new patients. The Sugarbaker Procedure is named after Dr. Sugarbaker for his role in developing it. This is the highly effective use of cytoreductive surgery followed by HIPEC for treating peritoneal mesothelioma.[3]
Chukwuemeka U. Ihemelandu, M.D.
Dr. Ihemelandu works with Dr. Sugarbaker in the Center for Gastrointestinal Malignancies at the Washington Cancer Institute. He is a surgical oncologist and helps provide cytoreductive surgery with HIPEC for peritoneal mesothelioma patients. His research is also advancing personalized treatment for better patient outcomes.[4]
Marc Margolis, M.D.
A thoracic surgeon at Georgetown Lombardi Comprehensive Cancer Center, Dr. Margolis, is instrumental in treating patients with pleural mesothelioma. He performs lung resections and other important procedures and is also an expert in video-assisted thoracoscopic surgery.[5]
Washington, D.C. Clinical Trial
There is only one clinical trial available in Washington, D.C. right now that needs mesothelioma patients to participate. A clinical trial is a human study of a new medical procedure, drug, or therapy. The purpose is to determine the effectiveness, safety, dosing, and side effects.
A clinical trial can be risky but is generally considered safe. For someone with mesothelioma, it may mean hope for a better outcome. Treatment options are often limited, so trying an advanced treatment has benefits. Talk to your medical team about participating in this trial.
The ongoing trial available at Georgetown Lombardi and Sibley Memorial Hospital is called Nivolumab and Ipilimumab in Treating Patients With Rare Tumors. Researchers need patients with rare cancers, including peritoneal mesothelioma, to participate in this study of two immunotherapy drugs.[7]
If you live with mesothelioma and are in the D.C. area, consider getting treatment from one of these world-class facilities. Both can provide leading experts, specialists, caring multidisciplinary teams, innovative treatments, and support staff and programming.
Get Your FREE Mesothelioma Packet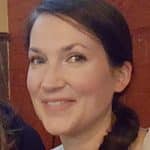 Mary Ellen Ellis has been the head writer for Mesothelioma.net since 2016. With hundreds of mesothelioma and asbestos articles to her credit, she is one of the most experienced writers on these topics. Her degrees and background in science and education help her explain complicated medical topics for a wider audience. Mary Ellen takes pride in providing her readers with the critical information they need following a diagnosis of an asbestos-related illness.
Get Your FREE Mesothelioma Packet
Page Edited by Patient Advocate Dave Foster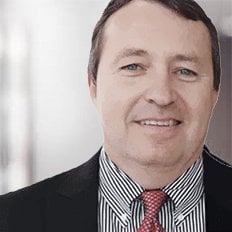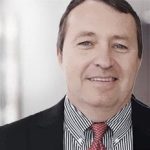 Dave has been a mesothelioma Patient Advocate for over 10 years. He consistently attends all major national and international mesothelioma meetings. In doing so, he is able to stay on top of the latest treatments, clinical trials, and research results. He also personally meets with mesothelioma patients and their families and connects them with the best medical specialists and legal representatives available.