Maryland Mesothelioma Treatment and Doctors
This page has been fact checked by an experienced mesothelioma Patient Advocate. Sources of information are listed at the bottom of the article.
We make every attempt to keep our information accurate and up-to-date.
Please Contact Us with any questions or comments.
Cancer patients in Maryland have access to some of the best treatment centers and research in the world. From the National Cancer Institute (NCI) to a world-class treatment center in Baltimore, mesothelioma patients can get the best care in Maryland.
Cancer Treatment Centers in Maryland
Maryland is home to several cancer centers. If you have been diagnosed with mesothelioma, consider your options and find a specialist team you feel good about working with as you battle this cancer.
Sidney Kimmel Comprehensive Cancer Center
A part of Johns Hopkins University in Baltimore, this facility is an NCI-recognized comprehensive cancer center. The facility conducts top-notch research and using the most advanced and appropriate treatments for each patient.[1]
The Kimmel Cancer Center uses a multidisciplinary, team approach to individualize treatment for each patient.
Treatment options include surgical oncology, chemotherapy, targeted therapy, hormone therapy, radiation therapy, and immunotherapy.
The Center also offers cutting-edge proton therapy, a treatment not available everywhere.
The Lung Cancer Program treats patients with pleural mesothelioma.
The Peritoneal Surface Malignancy Program treats patients with peritoneal mesothelioma.
One of the most effective treatments for peritoneal mesothelioma, cytoreductive surgery with HIPEC, is available at the Kimmel Cancer Center.
Patients and their families benefit from extended services, including palliative care, survivor programs, and counseling.
For patients who need to travel, the Hackerman-Patz Patient and Family Pavilion is a nearby residence.
Marlene and Stewart Greenebaum Comprehensive Cancer Center
Another NCI-designated facility, the Greenebaum Comprehensive Cancer Center, is a part of the University of Maryland and is located in Baltimore. Like the Kimmel Cancer Center, it offers a connection between research that translates into real treatments for patients.[2]
Greenebaume treats patients with a wide variety of cancers, including mesothelioma.
The experts here can treat patients with peritoneal surface malignancies, including with cytoreductive surgery and HIPEC.
The Mesothelioma Thoracic Oncology Treatment and Research Center focuses on treating patients with pleural mesothelioma through a multidisciplinary approach.
This is one of the few facilities in the state with several specialists in pleural mesothelioma.
Support services include psychosocial services, specialized blood products, a dental program, a pharmacy, complementary and alternative treatmetns, and nutrition services.
The National Cancer Institute
The NCI, a part of the National Institutes of Health, is in Bethesda. It is a federal government facility dedicated to cancer research. The NCI conducts research here but also supports a nationwide network of researchers and institutions.[3]
While cancer patients do not receive treatment here in the traditional sense, they can enroll in clinical trials. If you are in the area, talk to your medical team about NCI trials for which you may qualify.[3]
Mesothelioma Specialists in Maryland
Maryland mesothelioma patients are fortunate to find so many specialists in this rare cancer right in their state. Oncologists and surgeons who treat mesothelioma patients here collaborate with other experts to provide the best care.
Jonathan Greer, M.D.
Dr. Greer is a surgical oncologist and expert in treating gastrointestinal cancers like peritoneal mesothelioma. He performs cytoreductive surgeries and HIPEC as part of a multidisciplinary team at the Kimmel Cancer Center. He also conducts research and clinical trials.[4]
Richard James Battafarano, M.D., Ph.D.
Dr. Battafarano is a thoracic surgeon and the Regional Director of General Thoracic Surgery at Kimmel. Among his areas of expertise is the surgical treatment of pleural mesothelioma. He also specializes in minimally invasive surgeries and video-assisted thoracic surgery.[5]
Raffit Hassan, M.D.
Dr. Hassan is a Senior Investigator at the National Cancer Institute and an expert in mesothelioma. If you participate in NCI clinical trials, you may come under his care. His major focus of research is developing immunotherapy drugs to target mesothelin, a marker for mesothelioma.[6]
Mesothelioma Clinical Trials in Maryland
A clinical trial is a way to access novel treatments. If your doctor thinks you may qualify for a study, you could benefit from a treatment that is not generally available. There are risks and potential benefits, so talk to your medical team first.
Maryland has 18 studies going on right now that need mesothelioma patients to participate. Some examples include:
Mesothelioma patients in Maryland have a wealth of resources close to home. Excellent cancer centers and innovative research are right here in the state. Choose from among the best treatment centers and specialists and consider trying the clinical trials that are right for you.
Get Your FREE Mesothelioma Packet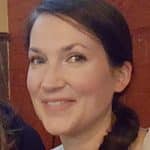 Mary Ellen Ellis has been the head writer for Mesothelioma.net since 2016. With hundreds of mesothelioma and asbestos articles to her credit, she is one of the most experienced writers on these topics. Her degrees and background in science and education help her explain complicated medical topics for a wider audience. Mary Ellen takes pride in providing her readers with the critical information they need following a diagnosis of an asbestos-related illness.
Get Your FREE Mesothelioma Packet
Page Edited by Patient Advocate Dave Foster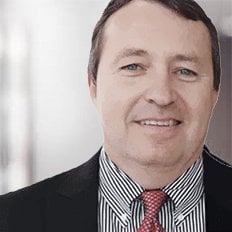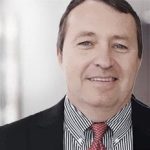 Dave has been a mesothelioma Patient Advocate for over 10 years. He consistently attends all major national and international mesothelioma meetings. In doing so, he is able to stay on top of the latest treatments, clinical trials, and research results. He also personally meets with mesothelioma patients and their families and connects them with the best medical specialists and legal representatives available.