Katherine A. Scilla, MD, FACP
This page has been fact checked by an experienced mesothelioma Patient Advocate. Sources of information are listed at the bottom of the article.
We make every attempt to keep our information accurate and up-to-date.
Please Contact Us with any questions or comments.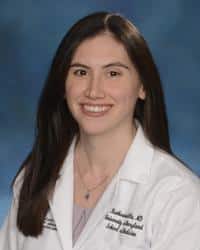 Dr. Katherine A. Scilla is a medical oncologist at the University of Maryland Medical Center and part of the Greenebaum Comprehensive Cancer Center's Mesothelioma and Thoracic Oncology Treatment and Research Center Team. She specializes in treating chest and thoracic cancers, including malignant pleural mesothelioma, lung cancer, and thymic cancers.[1]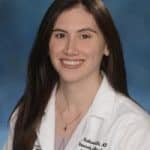 Dr. Scilla is part of a collaborative team that creates personalized treatment plans based on each patient's condition and needs. Together with the team's thoracic surgeons, radiation oncologists, pulmonologists, and palliative care specialists, she participates in tumor boards to analyze the clinical and radiologic findings to identify the protocol that will offer the best outcomes. She is also actively involved in teaching medical students, residents, and hematology/oncology fellows.
Education and Career
Dr. Scilla attended Cornell University, where she earned a bachelor of science in Human Biology and Health & Society. She received her medical degree from the State University of New York Upstate Medical University, then moved on to the University of Maryland Medical Center, where she completed both her Internal Medicine residency training and Hematology/Oncology fellowship training. She then joined the faculty of the University of Maryland, where, in addition to her role as a medical oncologist, she is an Assistant Professor of Medicine.[1]
Research
Dr. Scilla is actively involved in clinical trials and research involving lung cancer and malignant mesothelioma, including a recently published article titled "Laying the Foundation for a Mesothelioma Patient Registry: Development of Data Collection Tools" published in the International Journal of Environmental Research and Public Health.
Dr. Scilla's other publications include:
Lam VK, Bentzen SM, Mohindra P, Nichols EM, Bhooshan N, Vyfhuis M, Scilla KA, Feigenberg SJ, Edelman MJ, Feliciano JL. Obesity Is Associated With Long-term Improved Survival in Definitively Treated Locally Advanced Non-Small Cell Lung Cancer (NSCLC). Lung Cancer. 2017 Feb;104:52-57.
Scilla KA, Bentzen SM, Lam VK, Mohindra P, Nichols EM, Vyfhuis MA, Bhooshan N, Feigenberg SJ, Edelman MJ, Feliciano JL. Neutrophil-lymphocyte ratio (NLR) is a prognostic marker in patients with locally advanced (Stage IIIA & IIIB) non-small cell lung cancer treated with combined modality therapy. Oncologist.2017 Jun;22(6):737-742.
Scilla KA, Zandberg DP, Bentzen SM, Mainor CB, Heath J, Ioffe OB, Cellini AL, Edelman MJ, Riedel DJ, Feliciano JL. Case-control study of PD-1, PD-L1 and B7-H3 expression in lung cancer patients with and without human immunodeficiency virus (HIV) infection. Lung Cancer. 2018 Sep;123:87-90.
Scilla KA, Rolfo C. The Role of Circulating Tumor DNA in Lung Cancer: Mutational Analysis, Diagnosis, and Surveillance Now and into the Future. Curr Treat Options Oncol. 2019 Jun 15;20(7):61.
McCusker MG, Scilla KA, Simone CB 2nd, Sachdeva A, Miller KD, Burke AP, Rolfo C. Proton Beam Therapy and Immune Checkpoint Inhibitors in Malignant Pleural Mesothelioma. J Thorac Oncol.2019 Sep;14(9):e185-e187.
Scilla KA, Russo A, Rolfo C. Immunotherapy use in patients with HIV and non-small-cell lung cancer: Current data. J Immunother Precis Oncol 2019;2:55-8.
Rice SR, Vyfhuis MAL, Scilla KA, Burrows WM, Bhooshan N, Suntharalingam M, Edelman MJ, Feliciano J, Badiyan SN, Simone CB 2nd, Feigenberg SJ, Mohindra P. Insurance status is an independent predictor of overall survival in patients with stage III non-small cell lung cancer treated with curative intent. Clin Lung Cancer. 2020 May;21(3):e130-e141.
Professional Memberships
American Society of Clinical Oncology – ASCO
International Association for the Study of Lung Cancer
American College of Physicians – ACP
Get Your FREE Mesothelioma Packet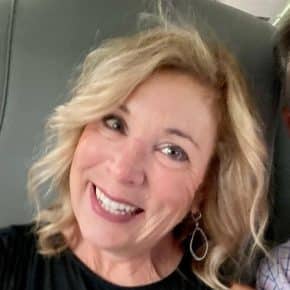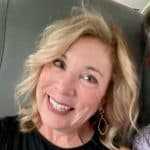 Terri Oppenheimer has been writing about mesothelioma and asbestos topics for over ten years. She has a degree in English from the College of William and Mary. Terri's experience as the head writer of our Mesothelioma.net news blog gives her a wealth of knowledge which she brings to all Mesothelioma.net articles she authors.
Get Your FREE Mesothelioma Packet
Page Edited by Patient Advocate Dave Foster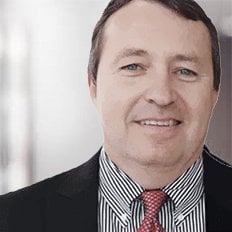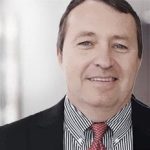 Dave has been a mesothelioma Patient Advocate for over 10 years. He consistently attends all major national and international mesothelioma meetings. In doing so, he is able to stay on top of the latest treatments, clinical trials, and research results. He also personally meets with mesothelioma patients and their families and connects them with the best medical specialists and legal representatives available.