This page has been fact checked by an experienced mesothelioma Patient Advocate. Sources of information are listed at the bottom of the article.
We make every attempt to keep our information accurate and up-to-date.
Please Contact Us with any questions or comments.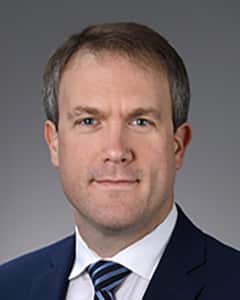 Dr. Blakely is a surgical oncologist specializing in treating patients with peritoneal malignancies, including peritoneal mesothelioma and cancers that have metastasized to the peritoneum. He currently works as a senior investigator at the National Cancer Institute. His research focuses on developing novel treatments and developing treatment protocols for peritoneal mesothelioma.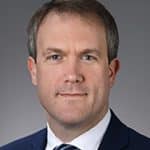 Education and Career
Dr. Blakely attended Drexel University both for his undergraduate degree in biomedical engineering and a medical degree. During medical school, he was awarded a Fulbright Student Scholar award to study childhood obesity in Spain.[1]
Following medical school, Dr. Blakely completed a residency in general surgery at Brown University. He spent two years researching and developing a tissue engineering application. This earned him a patent and a grant from the National Science Foundation.[2]
Dr. Blakely completed a fellowship in complex general surgical oncology and began his career specializing in cancer research at City of Hope National Medical Center.
From there, he moved on to the National Cancer Institute, where he currently works as an associate research physician in the surgical oncology program. He is also the program director of the NCI's Surgical Oncology Research Fellowship.[2]
Research
The focus of Dr. Blakely's research at the NCI is the treatment of peritoneal malignancies.[2] This includes peritoneal mesothelioma, the cancer that arises in the peritoneum.
It also includes cancers that have spread to the peritoneum. All malignancies in this tissue are generally resistant to standard treatments, like intravenous chemotherapy.
Dr. Blakely is investigating ways to use HIPEC—a treatment that includes cytoreductive surgery followed by heated chemotherapy drugs circulated in the abdomen—for people who are not good candidates for surgical procedures.[2]
His research develops new strategies, such as using chemotherapy first and then cytoreductive surgery, to make HIPEC available to more patients. He also works on using intraperitoneal chemotherapy as a palliative procedure.[2]
Dr. Blakely has devoted his career to improving care for patients with cancers that are difficult to treat. His work is helping to ensure that these patients, such as those with peritoneal mesothelioma, have access to better, more effective treatments and procedures.
Get Your FREE Mesothelioma Packet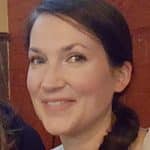 Mary Ellen Ellis has been the head writer for Mesothelioma.net since 2016. With hundreds of mesothelioma and asbestos articles to her credit, she is one of the most experienced writers on these topics. Her degrees and background in science and education help her explain complicated medical topics for a wider audience. Mary Ellen takes pride in providing her readers with the critical information they need following a diagnosis of an asbestos-related illness.
Get Your FREE Mesothelioma Packet
Page Edited by Patient Advocate Dave Foster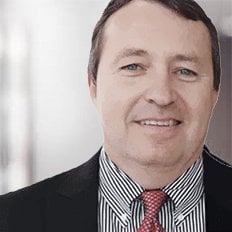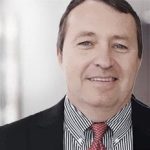 Dave has been a mesothelioma Patient Advocate for over 10 years. He consistently attends all major national and international mesothelioma meetings. In doing so, he is able to stay on top of the latest treatments, clinical trials, and research results. He also personally meets with mesothelioma patients and their families and connects them with the best medical specialists and legal representatives available.