Bartley P. Griffith, MD, FACS, FRCS
This page has been fact checked by an experienced mesothelioma Patient Advocate. Sources of information are listed at the bottom of the article.
We make every attempt to keep our information accurate and up-to-date.
Please Contact Us with any questions or comments.
Dr. Bartley P. Griffith is a renowned cardiothoracic surgeon at the University of Maryland Health System and Professor of Surgery at the University of Maryland School of Medicine. He specializes in intricate and complex surgical techniques required for cardiac and pulmonary care and deploys his skill as part of the Greenebaum Cancer Center's Mesothelioma and Thoracic Oncology Treatment and Research Center's surgical team.[1]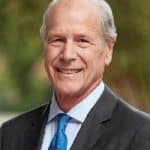 Dr. Griffith's specialties include heart and lung transplantation, coronary revascularization, pulmonary thromboendarterectomy surgery, and heart reconstruction surgery. Much of his clinical work focuses on coronary artery surgery, mitral and aortic valve replacement, and aneurysmal disease of the thoracic aorta. As a member of the mesothelioma surgical team, he participates with other members of the multidisciplinary team in evaluating whether patients are candidates for surgery and evaluating the best options for improved outcomes. Among the many procedures offered at the Greenebaum Comprehensive Cancer Center is the innovative procedure known as pleurectomy with decortication, in which the affected lung is spared and the diseased pleura is removed.[1]
Education and Career
Dr. Griffith's educational path began at Bucknell University, where he earned a bachelor of science degree in Biology. He then earned his medical degree at Jefferson Medical College (Sidney Kimmel Medical College). After graduation, he completed an internship in Surgery at the University of Pittsburgh School of Medicine and a residency in General & Cardiothoracic Surgery and a fellowship there as well.
Dr. Griffith remained at the University of Pittsburgh for many years. Among his many accomplishments there was the establishment of the McGowan Center for Artificial Organ Development, a $10 million philanthropic effort resulting in a multi-use free-standing facility.
Dr. Griffith is an innovator who has played a role in many notable surgical landmarks. In 2002, he led a team of surgeons in implanting the Jarvik 2000 rotary heart pump into a man suffering from heart failure. In 2003, he operated on a patient with a potentially deadly and recurring tumor called a myxoma. He reconstructed the top two chambers of her heart with animal and human donor tissue. This surgery was the first of its kind.[1]
Dr. Griffith has been with the University of Maryland Medical Center since 2001 and has served as Professor of Surgery, Chief of Cardiac Surgery, and a member of the Bioengineering graduate faculty. Today he is the Thomas E. and Alice Marie Hales Distinguished Professor and Director of the Cardiac and Lung Transplant Programs.
Research
Dr. Griffith's research interests center on heart and lung transplantation, cell transplantation, and the creation and use of artificial organs. As a principal investigator, he has been continuously funded by the National Institute of Health, including work on an ambulatory artificial lung. More recently, funding for his research has extended to include his role as clinical program director for xenotransplantation of the heart. He is also an investigator for the National Heart, Lung, and Blood Institute.[1]
Get Your FREE Mesothelioma Packet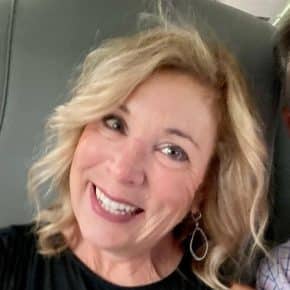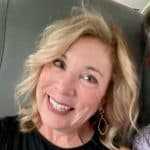 Terri Oppenheimer has been writing about mesothelioma and asbestos topics for over ten years. She has a degree in English from the College of William and Mary. Terri's experience as the head writer of our Mesothelioma.net news blog gives her a wealth of knowledge which she brings to all Mesothelioma.net articles she authors.
Get Your FREE Mesothelioma Packet
Page Edited by Patient Advocate Dave Foster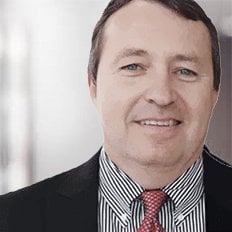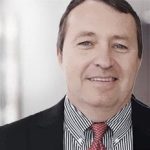 Dave has been a mesothelioma Patient Advocate for over 10 years. He consistently attends all major national and international mesothelioma meetings. In doing so, he is able to stay on top of the latest treatments, clinical trials, and research results. He also personally meets with mesothelioma patients and their families and connects them with the best medical specialists and legal representatives available.