Colorado Mesothelioma Treatment and Doctors
This page has been fact checked by an experienced mesothelioma Patient Advocate. Sources of information are listed at the bottom of the article.
We make every attempt to keep our information accurate and up-to-date.
Please Contact Us with any questions or comments.
Exposure to asbestos in Colorado has left thousands of residents battling mesothelioma and in need of expert treatment. The state is home to one comprehensive cancer center and several specialists who can provide diagnosis, treatment, and additional support.
Mesothelioma Cancer Centers in Colorado
The National Cancer Institute recognizes cancer centers that exhibit excellence in treatment, patient care, and cancer research. Colorado is home to one of these comprehensive cancer centers, the University of Colorado Cancer Center at the Anschutz Medical Campus in Aurora. The cancer center has several departments and services to assist mesothelioma patients:[1][2][3]
The Cancer Center is a hub of cancer research that includes a consortium of six facilities. One of these is the Denver Veterans Administration Medical Center, which provides free care for veterans with service-related mesothelioma.
The Cancer Center leads the Lung Cancer Mutation Consortium, a program that matches lung cancer patients to the therapies that best match their cancer cells and genetics.
The Peritoneal Cancer/HIPEC Multidisciplinary Clinic offers peritoneal patients expert care from teams of specialists and the most effective treatment for this rare cancer.
The Lung Cancer Multidisciplinary Clinic focuses on lung cancer but is staffed by thoracic surgeons and other specialists able to treat pleural mesothelioma.
The Cancer Center hosts several clinical trials accessible to mesothelioma patients.
The Center has a unique focus on cancer survivors, helping them cope post-treatment.
Mesothelioma Specialists in Colorado
The University of Colorado Cancer Center includes several specialists on staff who can treat both pleural and peritoneal mesothelioma. Also on staff are researchers making important advancements in the treatment of all cancer types, including mesothelioma.
D. Ross Camidge, M.D., Ph.D.
Dr. Camidge is a medical oncologist who practices in the Cancer Center's Lung Cancer Clinic. He is the Director of the Thoracic Oncology Clinical and Clinical Research Program. His research and treatments focus on finding the best treatment for each patient, including those with pleural mesothelioma.[4]
Robert Doebele, M.D., Ph.D.
The Thoracic Oncology Research Initiative Director, Dr. Doebele, is a medical oncologist working on precision treatments for patients. He uses genetics to develop targeted therapies and help mesothelioma and other cancer patients get the most focused treatments.[5]
John D. Mitchell, M.D.
Dr. Mitchell is a cardiothoracic surgeon and the Chief of General Thoracic Surgery at the University of Colorado Cancer Center. Thoracic surgery is an important component of treatment for most patients with pleural mesothelioma.[6]
Steven Ahrendt, M.D.
Dr. Ahrendt is a surgical oncologist and the Director of the Cancer Center's Cytoreductive Surgery/HIPEC Program. This innovative treatment is often the most effective approach to managing and even curing peritoneal mesothelioma.[7]
Finding Clinical Trials in Colorado
The University of Colorado Cancer Center is a major research hub for studying all types of cancers. Ongoing clinical trials offer mesothelioma patients the chance to receive innovative treatments that are not yet available to the general public.
There are currently four studies going on in Colorado recruiting mesothelioma patients:
Mesothelioma is a rare cancer, and the best treatment comes from specialists. Patients in Colorado can receive world-class care right in their own state at the University of Colorado Cancer Center in Aurora.
Get Your FREE Mesothelioma Packet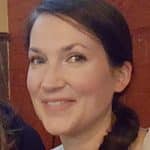 Mary Ellen Ellis has been the head writer for Mesothelioma.net since 2016. With hundreds of mesothelioma and asbestos articles to her credit, she is one of the most experienced writers on these topics. Her degrees and background in science and education help her explain complicated medical topics for a wider audience. Mary Ellen takes pride in providing her readers with the critical information they need following a diagnosis of an asbestos-related illness.
Get Your FREE Mesothelioma Packet
Page Edited by Patient Advocate Dave Foster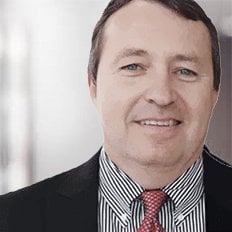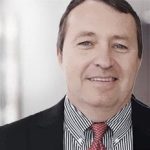 Dave has been a mesothelioma Patient Advocate for over 10 years. He consistently attends all major national and international mesothelioma meetings. In doing so, he is able to stay on top of the latest treatments, clinical trials, and research results. He also personally meets with mesothelioma patients and their families and connects them with the best medical specialists and legal representatives available.