University of Colorado Cancer Center
This page has been fact checked by an experienced mesothelioma Patient Advocate. Sources of information are listed at the bottom of the article.
We make every attempt to keep our information accurate and up-to-date.
Please Contact Us with any questions or comments.
The University of Colorado Cancer Center's stated goal is to "Prevent and conquer cancer. Together." Leveraging the efforts of physicians and scientists across multiple disciplines and providing both clinical care and groundbreaking research, the facility is developing innovative, state-of-the-art treatments and technologies to treat malignancies including lung cancer, pleural mesothelioma, and peritoneal mesothelioma. As the only National Cancer Institute-designated comprehensive cancer center in Colorado and a member of the prestigious National Comprehensive Cancer Network (NCCN), the center partners with other care facilities, including UCHealth and the Rocky Mountain Regional VA.[1]
Facts about the University of Colorado Cancer Center
The University of Colorado Cancer Center is one of only four NCI-designated Comprehensive Cancer Centers in the ten-state Rocky Mountain Region.
The cancer focuses on interdisciplinary research across four programs: Cancer Prevention and Control; Tumor Host Interactions; Developmental Therapeutics; and Molecular and Cellular Oncology.
The University of Colorado Cancer Center has received more than 80 NCI grants worth over $17 million. Researchers from the facility generated over 599 publications in fiscal year 2022, and members include Nobel Laureates and recognized leaders in fields including cancer stem cell biology, cancer immunology, and genetic abnormalities.[1]
Each patient who is seen at CU Cancer Center has their case reviewed by more than 30 experts across treatment specialties. This multidisciplinary approach streamlines the process of diagnosis and treatment planning.
The University of Colorado Cancer Center participates in the Oncology Research Information Exchange Network (ORIEN) to share and use big data to match individual patients with targeted treatments.
History
The majority of the cancer center's adult patients receive treatment at the University of Colorado Hospital, which had its start in Boulder, Colorado with the opening of the College of Nursing in 1883 and the Skaggs School of Pharmacy in 1913. By the 1920s, the School of Medicine's growth required a move from Boulder to Denver, while the current site in Aurora was known as General Hospital 21 after having been founded as a military hospital during World War I. That site was later used to care for sick and wounded soldiers during World War II and through the second half of the 20th century, with new buildings constructed to accommodate additional programs and care centers.[2]
In 1985, the University of Colorado Cancer Center became one of those care centers. It received its first five-year National Cancer Institute support grant in 1987 as a clinical cancer center and earned its comprehensive cancer center designation in 1997, at the same time that the Aurora site became home to the University of Colorado Health Sciences Center, and in 2008, the academic and research operations of all CU schools and colleges relocated to the University of Colorado Anschutz Medical Campus, named in recognition of more than $90 million in donations received from the Anschutz Foundation.[2]
Mesothelioma Treatment at the University of Colorado Cancer Center
Patients diagnosed with malignant pleural mesothelioma or lung cancer will benefit from the expert treatment provided by the University of Colorado Cancer Center's lung cancer team, which has led the way to many breakthroughs in how to treat cancers that affect the lungs. The team has extensive experience in treating both small and non-small cell lung cancer, as well as rare cancers of the chest such as mesothelioma and thymic cancer. The multidisciplinary lung clinic combines the expertise of thoracic surgeons, medical oncologists, pathologists, radiologists, and other health professionals to assess each patient's condition and recommend a specific treatment plan based on the latest research and most innovative treatment.[3]
The cancer center is also home to the Peritoneal Cancer Multidisciplinary Clinic that offers patients diagnosed with peritoneal mesothelioma comprehensive evaluation and treatment, including cytoreductive surgery with heated intraperitoneal chemotherapy, as well as systemic chemotherapy, targeted therapies, and the opportunity to enroll in clinical trials. Colorado Cancer Center's peritoneal surgeons have a combined experience of performing over 800 CRS/HIPEC procedures.[4]
Research
The University of Colorado Cancer Center is home to the Thoracic Oncology Research Initiative, which is comprised of a multidisciplinary team of investigators from multiple departments and centers across the Aurora campus. These basic, translational, and clinical scientists combine their diverse areas of expertise to collaborate, all towards the goal of acquiring funding to initiate new programs and innovative clinical trials. There are over 160 lung cancer and mesothelioma clinical trials currently being offered by cancer center members.[3]
Notable Staff and Mesothelioma Specialists
The University of Colorado Cancer Center's team of cancer experts hail from diverse disciplines and backgrounds. Among the notable experts in the treatment of lung cancer, malignant pleural and peritoneal mesothelioma are Dr. D. Ross Camidge, a medical oncologist and Director of the Thoracic Oncology Clinic and Clinical Research Program, Dr. John D. Mitchell, a cardiothoracic surgeon and Chief of General Thoracic Surgery, and Dr. Steven Ahrendt, a surgical oncologist and the Director of the Cancer Center's Cytoreductive Surgery/HIPEC program.
Get Your FREE Mesothelioma Packet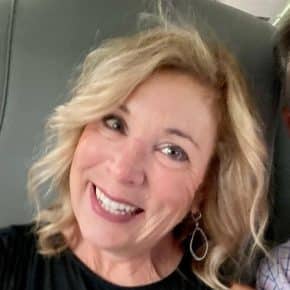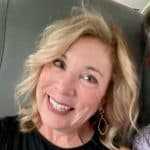 Terri Oppenheimer has been writing about mesothelioma and asbestos topics for over ten years. She has a degree in English from the College of William and Mary. Terri's experience as the head writer of our Mesothelioma.net news blog gives her a wealth of knowledge which she brings to all Mesothelioma.net articles she authors.
Get Your FREE Mesothelioma Packet
Page Edited by Patient Advocate Dave Foster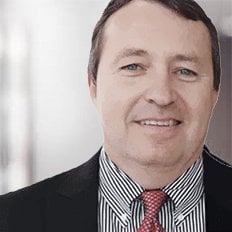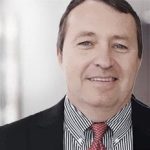 Dave has been a mesothelioma Patient Advocate for over 10 years. He consistently attends all major national and international mesothelioma meetings. In doing so, he is able to stay on top of the latest treatments, clinical trials, and research results. He also personally meets with mesothelioma patients and their families and connects them with the best medical specialists and legal representatives available.