This page has been fact checked by an experienced mesothelioma Patient Advocate. Sources of information are listed at the bottom of the article.
We make every attempt to keep our information accurate and up-to-date.
Please Contact Us with any questions or comments.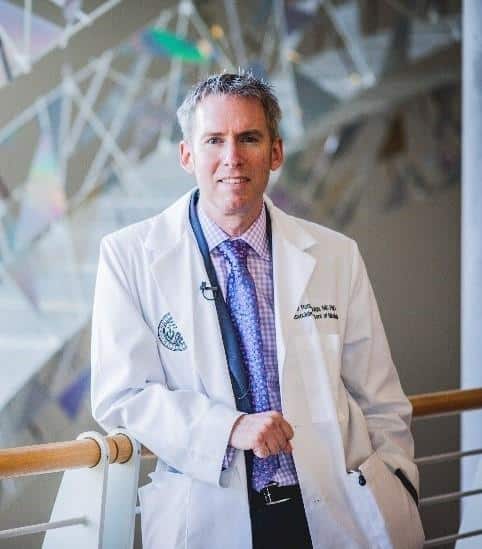 Dr. Camidge is a thoracic oncologist at the University of Colorado. He has been the Director of CU's Thoracic Oncology Clinical Program and Clinical Research Program since 2007. His approach to treating malignant pleural mesothelioma and lung cancer focuses on a personalized approach in which treatment plans are based on the results of specific tests to identify the genetic drivers of each patient's disease. The multidisciplinary approach that he and his team have adopted is supported by a belief in making patient care as positive an experience as possible.[1]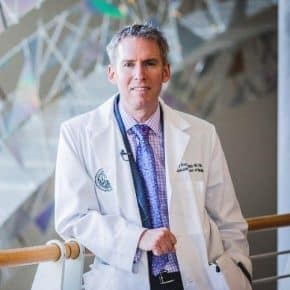 Education and Career
Dr. Camidge earned his Bachelor of Arts at Oxford University, then completed a graduate degree in clinical pharmacology at the University of Cambridge. He returned to Oxford to earn his medical degree and then completed his internship at the John Radcliffe Hospital.[1]
He first joined the University of Colorado Cancer Center as a visiting professor, then became a full-time faculty member. He is the Director of Thoracic Oncology with a focus on thoracic malignancies and developmental therapeutics. He is also the National Medical Director of the Academic Thoracic Oncology Medical Investigators Consortium (ATOMIC) and a past member of the National Comprehensive Cancer Network (NCCN) Lung Cancer, Mesothelioma and Thymic Cancer Committees.[2]
Memberships and Honors
Dr. Camidge is a past recipient of the Bonnie J. Addario International Lectureship Award as a "luminary in the quest to eradicate lung cancer." He was the first physician to receive the Hank Baskett Sr. Spirit Award, for which he was credited as being "one of the leading minds in lung cancer today." He was nationally recognized by The Quality of Life Center at Claremont University as an "Exemplary mentor in the positive development of junior colleagues in the profession, and was presented with the Breath Away from the Cure award by the Lung Cancer Foundation, which described him as "Simply one of the best in treating lung cancer today." He was recognized in Clarivate's Web of Science as a Highly Cited Researcher, a citation which ranked him among the top 1% of clinical medicine researchers internationally.[2]
Research
Dr. Camidge is actively involved in placing lung cancer patients at the University of Colorado in clinical trials, and has achieved a consistent accrual rate of approximately 40%, which is one of the highest in the world. He believes that clinical trials are the best means to get patients access to potential breakthroughs years before they become widely available, and has been the principal investigator on numerous clinical trials in early-phase drug development and thoracic malignancies, and has authored more than 150 articles and reviews in peer-reviewed journals. He has presented his research at multiple national and international scientific meetings.[1]
Get Your FREE Mesothelioma Packet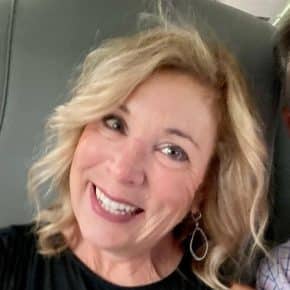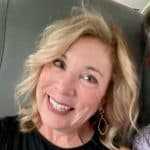 Terri Oppenheimer has been writing about mesothelioma and asbestos topics for over ten years. She has a degree in English from the College of William and Mary. Terri's experience as the head writer of our Mesothelioma.net news blog gives her a wealth of knowledge which she brings to all Mesothelioma.net articles she authors.
Get Your FREE Mesothelioma Packet
Page Edited by Patient Advocate Dave Foster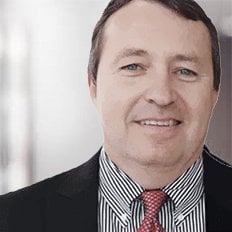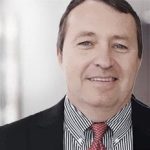 Dave has been a mesothelioma Patient Advocate for over 10 years. He consistently attends all major national and international mesothelioma meetings. In doing so, he is able to stay on top of the latest treatments, clinical trials, and research results. He also personally meets with mesothelioma patients and their families and connects them with the best medical specialists and legal representatives available.