New York Mesothelioma Treatment and Doctors
This page has been fact checked by an experienced mesothelioma Patient Advocate. Sources of information are listed at the bottom of the article.
We make every attempt to keep our information accurate and up-to-date.
Free Mesothelioma Packet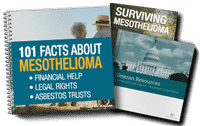 New treatment options
Learn from survivors
Veterans benefits & claims
File for your share of $30 billion in trust funds
Please Contact Us with any questions or comments.
New York mesothelioma treatment and doctors are numerous throughout the state but especially in New York City. If you have received this challenging diagnosis and live in New York, you have excellent options for some of the best cancer care in the world.
New York Cancer Treatment Centers
Some of the best medical facilities in the world are in New York City. These include seven facilities designated as Comprehensive Cancer Centers by the National Cancer Institute. They received this designation for excellence in patient care as well as contributions to cancer research.
Free Mesothelioma Packet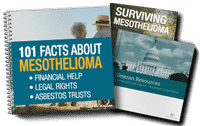 New treatment options
Learn from survivors
Veterans benefits & claims
File for your share of $30 billion in trust funds
Any of these facilities can provide world-class treatment, and some even include mesothelioma specialists on staff:
Albert Einstein Cancer Center. Located in the Bronx in New York City, this cancer center is a part of the Albert Einstein College of Medicine. It is mostly a research institution, which means it can provide mesothelioma patients with novel treatments in clinical trials. The facility collaborates with the Montefiore Einstein Center for Cancer Care to treat patients. This includes pleural mesothelioma patients who benefit from chemotherapy, surgery, radiation, and photodynamic therapy.[1]
Memorial Sloan Kettering Cancer Center. Memorial Sloan Kettering is based in New York City but has locations in other parts of the state. Staff collaborates in multidisciplinary teams to treat both pleural and peritoneal mesothelioma. Patients benefit from world-class surgeons, chemotherapy, and advanced radiation therapies.[2]
Cold Spring Harbor Laboratory. This is an NCI basic research facility that can provide patients with access to important clinical trials. The laboratory collaborates with hospitals in the area to get innovative treatments to the patients who need them.[3]
Herbert Irving Comprehensive Cancer Center. This cancer center at Columbia University in Manhattan conducts research and leads clinical trials while also treating patients. This is one of the few facilities in the country that provides cytoreductive surgery with HIPEC for peritoneal mesothelioma. Pleural mesothelioma patients benefit from the lung cancer team, which provides surgery, immunotherapy, chemotherapy, radiation therapy, and targeted therapies.[4]
Roswell Park Comprehensive Cancer Center. Roswell's collaborative teams provide mesothelioma patients with individualized, multidisciplinary treatment plans. These include surgery, chemotherapy, radiation, photodynamic therapy, immunotherapy, and personalized medicine. Peritoneal patients may receive HIPEC treatment.[5]
The Tisch Cancer Institute. The Tisch Cancer Institute at Mount Sinai in New York City has world-renowned mesothelioma experts on staff. Patients benefit from experts as well as all types of medical professionals collaborating in their care. Clinical trials are also available to patients here.[6]
Laura and Isaac Perlmutter Cancer Center. The Perlmutter Cancer Center is a part of NYU Langone Health. More than one mesothelioma specialists work here, which gives patients options. Medical teams use a multidisciplinary approach to provide patients with tailored treatments that include clinical trials.[7]
Mesothelioma Specialists in New York
New York residents with mesothelioma have many options when it comes to finding expert care and treatment.
Valerie W. Rusch, M.D.
A thoracic surgeon and Memorial Sloan Kettering, Dr. Rusch is a leading expert in treating pleural mesothelioma. She is the Vice-Chair of Clinical Research and Chair in Intrathoracic Cancers. Dr. Rusch treats patients using minimally invasive procedures whenever possible and video-assisted surgical systems. She also participates in clinical trials with mesothelioma patients.[8]
John A. Chabot, M.D.
Dr. Chabot is a surgeon at Columbia specializing in treating gastrointestinal cancers like peritoneal mesothelioma. He contributes to research as well and helps bring clinical trials and novel treatments to patients.[9]
John M. Kane III, M.D.
Dr. Kane, at Roswell Park, is a surgical oncologist. One of his areas of specialty is cytoreductive surgery and HIPEC. HIPEC is one of the most effective treatments for peritoneal mesothelioma, but a procedure that is not available everywhere.[10]
Raja M. Flores, M.D.
Dr. Flores is a thoracic surgeon at Mount Sinai and one of the world's leading specialists in pleural mesothelioma. He uses minimally invasive procedures and robotic or video-assisted surgeries to help treat his patients more effectively and with less recovery time. Dr. Flores is also dedicated to research to create better surgical procedures for mesothelioma patients that help them enjoy a greater quality of life, not just a longer life.[11]
Harvey I. Pass, M.D.
A thoracic surgeon at the Perlmutter Cancer Center, Dr. Pass is a leading expert in treating mesothelioma. In addition to surgical treatments, he has devoted his research to developing photodynamic therapy to treat mesothelioma patients. Dr. Pass has also worked on finding better methods for screening and detecting mesothelioma early.[12]
Daniel Sterman, M.D.
Dr. Sterman is a pulmonary and critical care specialist at Perlmutter. He directs the Multidisciplinary Pulmonary Oncology Program, which includes treatment for patients with pleural mesothelioma. Dr. Sterman leads clinical trials studying gene therapy and immunotherapy as mesothelioma treatments.[13]
Clinical Trials for Mesothelioma Patients in New York
A clinical trial is an important study of the effectiveness and safety of a novel treatment. For mesothelioma patients, a trial presents a unique opportunity to benefit from advanced treatment. There are 22 clinical trials currently recruiting patients with mesothelioma in New York. They include:[14]
Poly-ICLC (Hiltonol®) Vaccine In Malignant Pleural Mesothelioma. This unique study is investigating the use of a vaccine to stimulate the patient's immune system to attack cancer cells.
Using a Targeted Cancer Vaccine (Galinpepimut-S) With Immunotherapy (Nivolumab) in Mesothelioma. Another vaccine study, this one needs patients to try the combination of a vaccine and an immunotherapy drug.
Pleurectomy/Decortication (Neo) Adjuvant Chemotherapy and Intensity Modulated Radiation Therapy to the Pleura in Patients With Locally Advanced Malignant Pleural Mesothelioma. Patients with locally-spread pleural mesothelioma are needed to try a novel radiation therapy that may cause fewer side effects. It will be used with surgery and chemotherapy.
Malignant Pleural Disease Treated With Autologous T Cells Genetically Engineered to Target the Cancer-Cell Surface Antigen Mesothelin. This study is using immune cells from participants. The researchers modify the cells and put them back in the patient's body to attack cancer cells.
Phase I Trial HIPEC With Nal-irinotecan. This study is testing the use of a drug for intraperitoneal circulation and as part of HIPEC treatment.
Light Dosimetry for Photodynamic Therapy With Porfimer Sodium in Treating Participants With Malignant Mesothelioma or Non-Small Cell Lung Cancer With Pleural Disease Undergoing Surgery. This trial needs patients with mesothelioma or lung cancer to test a novel treatment type known as photodynamic therapy.
If you have mesothelioma, you have a long, difficult road ahead of you. Having world-class cancer centers and mesothelioma specialists right in your state will make the journey a little easier.
Page Edited by Patient Advocate Dave Foster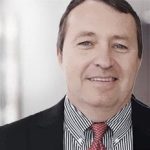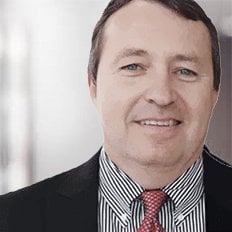 Dave has been a mesothelioma Patient Advocate for over 10 years. He consistently attends all major national and international mesothelioma meetings. In doing so, he is able to stay on top of the latest treatments, clinical trials, and research results. He also personally meets with mesothelioma patients and their families and connects them with the best medical specialists and legal representatives available.