This page has been fact checked by an experienced mesothelioma Patient Advocate. Sources of information are listed at the bottom of the article.
We make every attempt to keep our information accurate and up-to-date.
Please Contact Us with any questions or comments.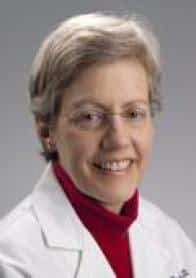 Valerie Rusch, M.D., is a thoracic surgeon at the Memorial Sloan Kettering Cancer Center. She specializes in treating and diagnosing thoracic cancers, including lung, trachea, bronchi, esophageal, and pleural mesothelioma. Dr. Rusch is currently the Miner Family Chair in Intrathoracic Cancers and the Vice-Chair for Clinical Research in the surgery department at Memorial Sloan Kettering.
Education and Early Career
Dr. Rusch earned her undergraduate degree in biochemistry from Vassar College in 1971 and also attended the Lycee Francais in New York.
In 1975, she earned her medical degree from Columbia University's College of Physicians and Surgeons. Dr. Rusch completed a residency in general surgery between 1975 and 1980 and a residency in cardiothoracic surgery from 1980 to 1982, both at the University of Washington.
She also completed training in thoracic oncology at the M.D. Anderson Cancer Center in Houston.[1]
Dr. Rusch served as a faculty member at the University of Washington until 1989. She left Washington for a position at Memorial Sloan Kettering, a world-renowned cancer research and treatment center in New York.[1]
Current Positions
Dr. Rusch has remained at Memorial Sloan Kettering since she arrived in 1989. Currently, she is the Vice-Chair for Clinical Research in the Department of Surgery and the Miner Family Chair in Intrathoracic Cancers.
Her roles allow her to lead research and work with patients, particularly those with pleural mesothelioma, lung cancer, and other cancers of the airways, chest wall, mediastinum, and esophagus.[1]
In her work with mesothelioma and other cancer patients at Memorial Sloan Kettering, Dr. Rusch and her colleagues use a multi-disciplinary approach for diagnosis and treatment.
Dr. Rusch also believes in a hands-on and personal approach to care, getting to know each patient individually. She and her colleagues use minimally-invasive surgical procedures to increase patient comfort and recovery time whenever possible.
Important Mesothelioma Treatment Research
Through her research efforts, Dr. Rusch has contributed significantly to the understanding of mesothelioma and its treatment. One of her most important studies was published in 2001 and proved the success of bimodal treatment for mesothelioma patients. The purpose of the study was to attempt to reduce recurrences of cancer in patients treated surgically.
The patients in the study underwent a radical surgery—either a pleurectomy with decortication or an extrapleural pneumonectomy. The patients then received post-surgery radiation therapy.
The findings from the study proved that a combination of treatments was far more effective than using surgery alone. The median survival time of patients was improved, and recurrence rates were significantly reduced. Memorial Sloan Kettering performs more than 3,000 thoracic surgeries every year, and Dr. Rusch performs over 350 of those.
Other Areas of Research
In addition to her contributions to the multi-modal treatment of pleural mesothelioma, Dr. Rusch has led, conducted, and contributed to several other important research projects, clinical trials, and publications.
One of her research areas is the early detection of cancers like mesothelioma and lung cancer. Mesothelioma is particularly difficult to diagnose, so finding early screening methods is crucial for distinguishing it from lung cancer. She also works on genetic research, investigating the genetic components of lung cancer and mesothelioma.
Organizations, Leadership, and Honors
In addition to her roles at Memorial Sloan Kettering, Dr. Rusch is also a member of several professional organizations. She is the Chair of the American Board of Thoracic Surgery, the Chair of the American Joint Commission on Cancer's Lung and Esophagus Task Force, and the Chair of the Mesothelioma Subcommittee of the International Association for the Study of Lung Cancer. She is also a Regent for the American College of Surgeons.
Dr. Rusch is known internationally as a thoracic surgery and oncology expert. She is mainly known for the treatment and diagnosis of mesothelioma and research into this terrible cancer. Patients who have the good fortune to work with Dr. Rusch will find a compassionate, knowledgeable, and expert doctor who believes in excellent patient care.
Get Your FREE Mesothelioma Packet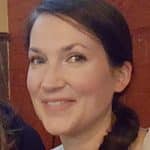 Mary Ellen Ellis has been the head writer for Mesothelioma.net since 2016. With hundreds of mesothelioma and asbestos articles to her credit, she is one of the most experienced writers on these topics. Her degrees and background in science and education help her explain complicated medical topics for a wider audience. Mary Ellen takes pride in providing her readers with the critical information they need following a diagnosis of an asbestos-related illness.
Get Your FREE Mesothelioma Packet
Page Edited by Patient Advocate Dave Foster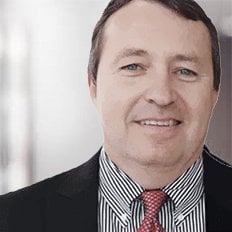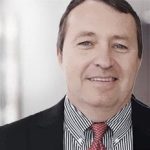 Dave has been a mesothelioma Patient Advocate for over 10 years. He consistently attends all major national and international mesothelioma meetings. In doing so, he is able to stay on top of the latest treatments, clinical trials, and research results. He also personally meets with mesothelioma patients and their families and connects them with the best medical specialists and legal representatives available.