This page has been fact checked by an experienced mesothelioma Patient Advocate. Sources of information are listed at the bottom of the article.
We make every attempt to keep our information accurate and up-to-date.
Please Contact Us with any questions or comments.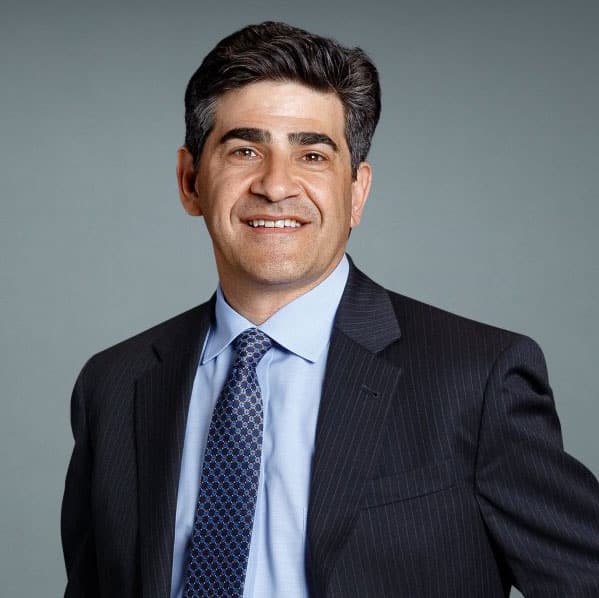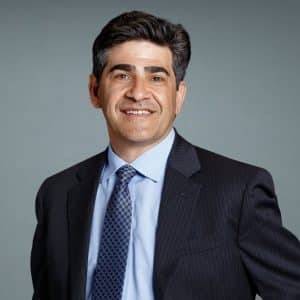 Dr. Daniel Sterman, M.D. is a physician with numerous jobs and titles at New York University's Langone Medical Center. A specialist in pulmonary diseases, Dr. Sterman works with patients diagnosed with pleural mesothelioma. He combines research and clinical care to provide better patient treatment and advance medical knowledge of mesothelioma and other malignancies.[1]
Education and Early Career
Dr. Sterman majored in European History at Brown University. He graduated in 1985 with a Bachelor of Arts degree.[2]
He completed his residency and internship at the University of Pennsylvania hospital and proceeded to an instructorship in emergency medicine.
Dr. Sterman also completed a fellowship in interventional bronchoscopy and pleuroscopy at the University of Pennsylvania. During that fellowship, he also worked as a research fellow in the Thoracic Oncology Research Laboratory.[2]
Having trained at the University of Pennsylvania, Dr. Sterman chose to remain there for his early career. He was an associate professor of medicine and surgery and served as Director of the Interventional Pulmonary Program and Thoracic Oncology Gene Therapy Program.
In his early years at the University of Pennsylvania, Dr. Sterman formed the pattern of his career, conducting research and translating results into real treatments.
Dr. Sterman eventually left to join the faculty and staff at the NYU Langone Medical Center in New York. He gained interest in pulmonology and critical care while he was there. Dr. Sterman wanted to make real differences for patients and began working with surgeons to treat pulmonary cancers like mesothelioma.[1]
Current Positions
Dr. Sterman is on faculty at New York University's Langone Medical Center, specializing in critical care and pulmonary medicine.[3] He is also:
The Thomas and Suzanne Murphy Professor of Pulmonary and Critical Care Medicine in the NYU Department of Medicine
Professor in the Department of Cardiothoracic Surgery
Director of the Multidisciplinary Pulmonary Oncology Program
Director of the Division of Pulmonary, Critical Care, and Sleep Medicine
Dr. Sterman works with patients directly, teaches young doctors, and leads researchers. As a physician, he diagnoses and treats patients with pulmonary disorders, especially lung cancer and pleural mesothelioma.
Dr. Sterman also works with patients with benign conditions of the airways like pneumonia, asthma, pleural effusion, tracheal stenosis, and mediastinal disease.
Dr. Sterman works one-on-one with his patients, delving into medical histories to understand symptoms and make the most accurate diagnosis. He also collaborates with colleagues to provide patients with a multidisciplinary approach to treatment.
For mesothelioma and cancer patients, he works through the Perlmutter Cancer Center, where the approach is patient-centered and focuses on multidisciplinary collaboration for diagnosis and treatment.[1]
Research Interests
Research has been a fundamental part of Dr. Sterman's career. He believes in using research to advance patient care and worked tirelessly to bridge the gap between research and patient care.
Dr. Sterman has focused his research on genetics and immunology in cancers, including mesothelioma, and he is recognized internationally for his advances.[1]
In clinical trials, Dr. Sterman has worked on gene therapy and immunotherapy to treat mesothelioma. He is among the pioneers of this treatment and hopes to apply his research to other types of cancer.
This innovative procedure uses viral vectors to deliver a gene to cancer cells in combination with standard chemotherapy. Dr. Sterman is also working on interventional technology and vaccine therapy for lung cancer.[1]
Working for a Cure
Dr. Sterman has taken a professional interest in mesothelioma, believing a cure for this aggressive cancer is within reach. His mother died of cancer, which has motivated him to work with researchers and physicians to find a cure.
Dr. Sterman was especially drawn to mesothelioma because it affects blue-collar workers exposed to asbestos in the workplace.
Professional Organizations, Honors, and Achievements
Dr. Sterman is a member of several professional organizations and has earned many honors in his field. In the past, he has served as president of the International Mesothelioma Interest Group, a group of dedicated international scientists working for a cure for mesothelioma.
Dr. Sterman has also served on the advisory board for the Mesothelioma Applied Research Foundation. Awards Dr. Sterman has earned include America's Top Doctors, as well as a Super Doc. He has also won the National Institute of Health Clinical Associate Physician Award.
With his dedication to both patients and research, Dr. Sterman is a unique physician doing everything he can to treat mesothelioma while searching for a cure. His devotion to connecting research to real patient results and his dedication to finding a cure for mesothelioma have made him a respected and successful physician.
Get Your FREE Mesothelioma Packet
Page Edited by Patient Advocate Dave Foster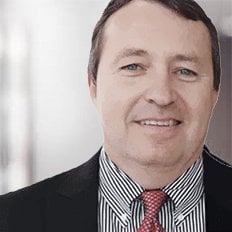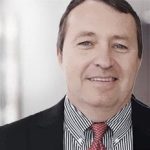 Dave has been a mesothelioma Patient Advocate for over 10 years. He consistently attends all major national and international mesothelioma meetings. In doing so, he is able to stay on top of the latest treatments, clinical trials, and research results. He also personally meets with mesothelioma patients and their families and connects them with the best medical specialists and legal representatives available.