Prasad S. Adusumilli, MD, FACS
This page has been fact checked by an experienced mesothelioma Patient Advocate. Sources of information are listed at the bottom of the article.
We make every attempt to keep our information accurate and up-to-date.
Please Contact Us with any questions or comments.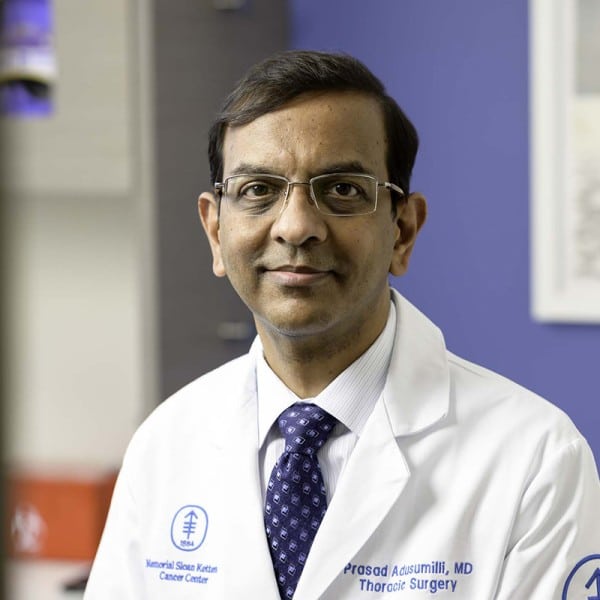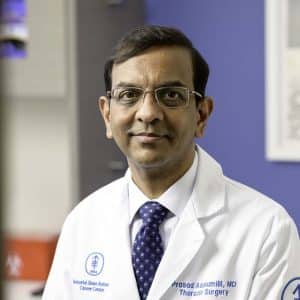 Dr. Prasad S. Adusumilli is a thoracic surgeon and cellular therapist at the renowned Memorial Sloan Kettering Cancer Center. Over a 20-year career, he has specialized in treating patients with lung cancer, malignant pleural mesothelioma, and metastatic cancers to the lung. He sees approximately 600 patients each year, focusing on early diagnosis and accurate staging using endoscopic methods and working closely with multidisciplinary colleagues to build a personalized treatment plan meant to provide patients the best quality of life. Dr. Adusumilli also heads a cellular research laboratory focused on developing biological markers to detect cancer at risk of coming back.[1]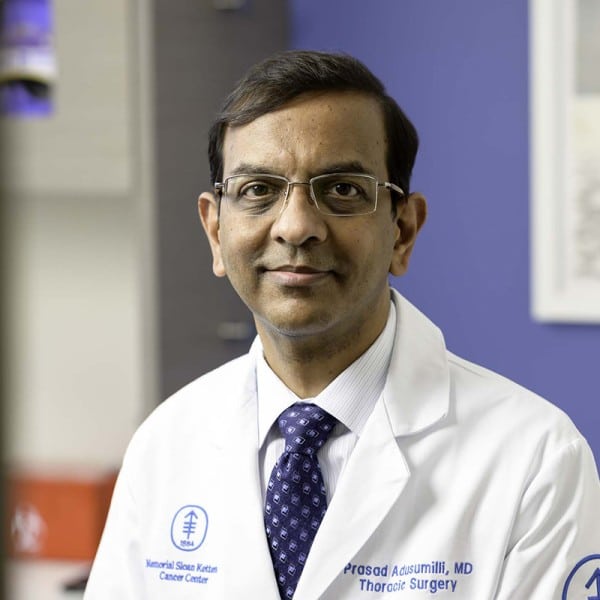 Education and Career
After earning his medical degree at Guntur Medical College in India, Dr. Adusumilli traveled to the United Kingdom to complete a surgery residency at Southampton University Hospitals, and then to the United States to complete general surgery residencies at both Maimonides Medical Center and Lenox Hill Hospital. He followed these with fellowships in cardiothoracic surgery at Maimonides Medical Center, a fellowship in Thoracic Surgery at Memorial Sloan Kettering Cancer Center, and a fellowship in Cardiothoracic Surgery at the University of Pittsburgh Medical Center.
Board certified in both Thoracic Surgery and General Surgery, Dr. Adusumilli's responsibilities at Memorial Sloan Kettering Cancer Center include Deputy Chief and Attending of Thoracic Surgery, Vice Chair for Translational Research in the Department of Surgery, Co-Director of the Mesothelioma Program, and Member of the Solid Tumors Cell Therapy Cellular Therapeutics Center. While his laboratory research[2] focuses on tumor immunology, CAR-T-cell immunotherapy for cancers, and the development and conduct of cell therapy for solid tumors, his expertise in the surgical management of cancers in the chest, including mesothelioma, has him coordinating multi-disciplinary clinical and research interactions among the mesothelioma working group.
Dr. Adusumilli takes a highly personalized approach to his patients' care. He understands the anxiety that comes with a new diagnosis and takes the time to explain the disease and possible treatment options, as well as risks, benefits and the expected short-term and long-term outcomes. His study of gene therapies and oncolytic viral therapy and his work with colleagues in medical and radiation oncology are geared towards improving outcomes and reducing side effects. He also mentors surgical trainees and research fellows.
Research Interests
Dr. Adusumilli's research laboratory has been responsible for numerous discoveries about early-stage lung cancer and mesothelioma. His immunotherapy research has led to clinical trials for mesothelioma, lung cancer, and esophageal cancer that is supported by the National Cancer Institute, the Department of Defense, the American Association for Cancer Research, the International Association for the Study of Lung Cancer, and other organizations.
Dr. Adusumilli's clinical focus on treating patients with malignant pleural mesothelioma and lung cancers is informed by his unique point of view as a cancer researcher. He ensures patients and their family members that every possible therapy will be considered, with a constant focus on their quality of life.
Get Your FREE Mesothelioma Packet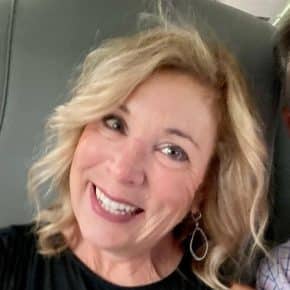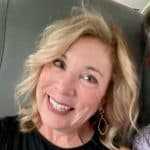 Terri Oppenheimer has been writing about mesothelioma and asbestos topics for over ten years. She has a degree in English from the College of William and Mary. Terri's experience as the head writer of our Mesothelioma.net news blog gives her a wealth of knowledge which she brings to all Mesothelioma.net articles she authors.
Get Your FREE Mesothelioma Packet
Page Edited by Patient Advocate Dave Foster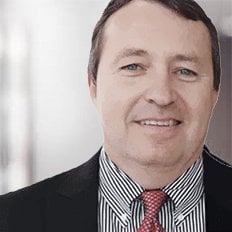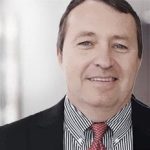 Dave has been a mesothelioma Patient Advocate for over 10 years. He consistently attends all major national and international mesothelioma meetings. In doing so, he is able to stay on top of the latest treatments, clinical trials, and research results. He also personally meets with mesothelioma patients and their families and connects them with the best medical specialists and legal representatives available.