Memorial Sloan Kettering Cancer Center
This page has been fact checked by an experienced mesothelioma Patient Advocate. Sources of information are listed at the bottom of the article.
We make every attempt to keep our information accurate and up-to-date.
Please Contact Us with any questions or comments.
With a vision of being the world's leading authority on cancer and a mission to end cancer for life, Memorial Sloan Kettering Cancer Center is a dedicated cancer treatment and research institution. Founded nearly 140 years ago, it is one of 52 National Cancer Institute-designated Comprehensive Cancer Centers in the country. Its mesothelioma treatment team welcomes one of the nation's largest volumes of patients with mesothelioma, a fact attributable to its expertise in diagnosing and treating people with the disease.
Facts about Memorial Sloan Kettering Cancer Center
In addition to the hospital, the Memorial Sloan Kettering Cancer Center's organization includes the Sloan Kettering Institute, which is its basic and translational research arm, and the Gerstner Sloan Kettering Graduate School of Biomedical Sciences, a cancer and biomedical Ph.D. curriculum. It is also home to approximately 100 clinical training programs encompassing nearly all clinical departments and offering residency level through advanced fellowship programs.
Memorial Sloan Kettering Cancer Center employs almost 22,000 people, including over 1,500 attending staff members working at its Manhattan location and across its regional network.
In 2022, the cancer center had 514 inpatient beds and admitted over 23,000 inpatients. Its Manhattan location recorded 396,347 outpatient visits and its regional network recorded 289,653 outpatient visits, and a total of 7,803 new radiation oncology patients across both.[1]
History
Memorial Sloan Kettering Cancer Center's history reflects philanthropic dedication and commitment to finding a cure for cancer. Originally in 1884 as New York Cancer Hospital, its founders included John J. Astor. Fifteen years later, in 1899, its name was changed to General Memorial Hospital for the Treatment of Cancer and Allied Diseases. In 1916 the name was changed again, dropping the word "General" to become Memorial Hospital for the Treatment of Cancer and Allied Diseases. After relocating in 1936 to a new location on land donated by John D. Rockefeller, Jr., the new hospital opened in 1939 with its name shortened again, this time to Memorial Hospital.
Separately, two former General Motors executives — Alfred P. Sloan and Charles F. Kettering — established the Sloan Kettering Institute in the 1940s, constructing its research institution adjacent to Memorial Hospital. In 1960 a single corporate entity called the Memorial Sloan Kettering Cancer Center was established to coordinate and guide the overall policy and operations of both organizations.[2]
Mesothelioma Treatment at Memorial Sloan Kettering Cancer Center
Memorial Sloan Kettering leverages the experience and knowledge of its clinicians and researchers to deliver state-of-the-art diagnosis and treatment of more than 400 different subtypes of cancer, including malignant mesothelioma. The facility offers mesothelioma patients accurate diagnosis using advanced methods, surgical expertise, pioneering radiation therapy, more effective chemotherapy, and excellence in both nursing and supportive care. It is one of the nation's largest tertiary referral centers for the disease.
The facility's considerable experience with the rare form of cancer has put it at the forefront of translating new approaches from the lab bench to patients' bedside. The mesothelioma working group is made up of specialists across multiple disciplines who meet regularly to discuss all patients with mesothelioma undergoing treatment at the center. This approach optimizes disease management and delivers a personalized approach for each patient.
Memorial Sloan Kettering's mesothelioma team has adopted a systematic approach to evaluating each patient with malignant pleural mesothelioma, using CT scan, PET scan, and lung function tests to optimize patients for surgical resection and avoid unnecessary surgery. This preoperative assessment process was built on research into each imaging modality that has facilitated accurate gauging of tumor burden, as well as response to other therapies.
The hospital's surgeons are skilled in both extrapleural pneumonectomy and pleurectomy and decortication, with the majority of patients undergoing the latter lung-sparing procedure that allows quicker recoveries. Radiation oncologists at Memorial Sloan Kettering have developed an intensity-modulated radiation technique that precisely targets the tumors while leaving healthy tissue untouched.
Patients diagnosed with peritoneal mesothelioma will have their subtype identified and a personalized treatment plan created based on their cell type and stage of the disease. Diagnosis often includes paracentesis to both offer relief from discomfort and for analysis and identification of cancer cells. Needle biopsy or laparoscopy may also be conducted.
The hospital's Mesothelioma Peritoneal and Pleural Databases hold statistical data from over 1,000 patients who have been treated there for the disease. The information contained therein guides treatment decisions and provides valuable indications regarding outcomes.
Research
Because Memorial Sloan Kettering Cancer Center is so involved in mesothelioma research related to all parts of mesothelioma care, the facility is often the first to be aware of the latest scientific discoveries and medical advances. Memorial Sloan Kettering conducted the largest study published to date on long-term outcomes among patients with mesothelioma, an effort that has allowed it to develop and maintain the above-referenced database that is used to design customized treatment plans for each mesothelioma patient.
Memorial Sloan Kettering's mesothelioma researchers have published studies that have identified the biological profile of malignant pleural mesothelioma, then used this information to optimize the use of imaging modalities for its treatment. They have also developed a mouse model of an intraoperative fluorescence technique that allows visualization of pleural mesothelioma.
The team has conducted clinical trials of an oncolytic vaccinia virus using genetically modified smallpox to kill cancer cells, antibody therapies, T-cell-based treatments, molecularly targeted medications, and the role of antitumor immune responses.
Notable Staff and Mesothelioma Specialists
Memorial Sloan Kettering's staff includes doctors, surgeons, and other experts with a high level of familiarity and expertise in diagnosing and treating malignant pleural and peritoneal mesothelioma, as well as other forms of the disease. The team includes surgical specialists, oncologists, pathologists, radiologists, nurses, and social workers.
Among the top staff, you'll find Prasad S. Adusumilli, M.D., a thoracic surgeon and cellular therapist who is Co-Director of the Mesothelioma Program, as well as Deputy Chief and Attending of the hospital's Thoracic Service; Vice Chair for Translational Research for the Department of Surgery; and Member of the Solid Tumors Cell Therapy at the Cellular Therapeutics Center.[3] His expertise is in the diagnosis and treatment of thoracic cancers, including lung cancer and mesothelioma.
Marjorie G. Zauderer, M.D. is co-director of Memorial Sloan Kettering's Mesothelioma Program. A board-certified medical oncologist specializing in the care of people with thoracic cancers, she leads a research team working to develop new therapies for mesothelioma and lung cancer, including immunotherapy. Her work is supported by the National Cancer Institute and the Department of Defense and she is a member of the Mesothelioma Committee of the International Association for the Study of Lung Cancer.
With its reputation as one of the leading cancer treatment and research facilities in the nation and the world, mesothelioma patients have good reason to choose Memorial Sloan Kettering Cancer Center. The facility has a unique level of expertise in diagnosing and treating people with the disease.
Get Your FREE Mesothelioma Packet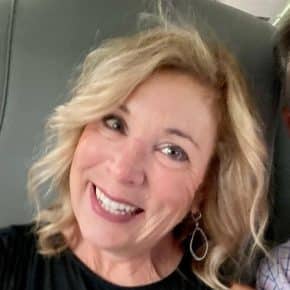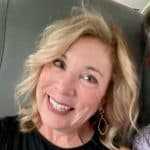 Terri Oppenheimer has been writing about mesothelioma and asbestos topics for over ten years. She has a degree in English from the College of William and Mary. Terri's experience as the head writer of our Mesothelioma.net news blog gives her a wealth of knowledge which she brings to all Mesothelioma.net articles she authors.
Get Your FREE Mesothelioma Packet
Page Edited by Patient Advocate Dave Foster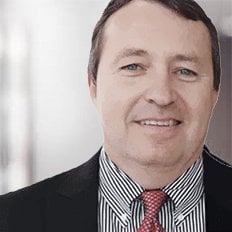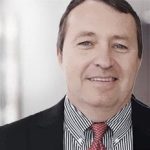 Dave has been a mesothelioma Patient Advocate for over 10 years. He consistently attends all major national and international mesothelioma meetings. In doing so, he is able to stay on top of the latest treatments, clinical trials, and research results. He also personally meets with mesothelioma patients and their families and connects them with the best medical specialists and legal representatives available.