Idaho Mesothelioma Treatment and Doctors
This page has been fact checked by an experienced mesothelioma Patient Advocate. Sources of information are listed at the bottom of the article.
We make every attempt to keep our information accurate and up-to-date.
Please Contact Us with any questions or comments.
Idaho is a sparsely populated state, but several hundred people here have been exposed to asbestos and diagnosed with mesothelioma. The state is home to a few cancer treatment centers, and patients may travel to Salt Lake City or Seattle for some of the best cancer centers in the U.S.
Cancer Treatment Centers in Idaho
Idaho has a few cancer treatment centers serving patients with all types of cancer. Mesothelioma, being rare, can be difficult to treat. One of the cancer centers in the state that is equipped to help mesothelioma patients is St. Luke's Cancer Institute:[1]
St. Luke's has several locations in the state, including in Boise, Meridian, Twin Falls, Nampa, and Fruitland.
Patients can benefit from the Genetic Counseling Program to learn about heredity in their diagnoses.
Mesothelioma patients receive treatment from a variety of specialists here, including medical oncologists, radiation oncologists, and thoracic oncologists.
Supportive programs are available to patients: cancer rehabilitation, financial advocacy, integrative medicine, mind-body wellness, spiritual care, nutritional counseling, psychiatric care, and survivor support.
The Eastern Idaho Regional Medical Center in Idaho Falls has a comprehensive staff offering all of the standard types of cancer care. They can provide surgical treatments, chemotherapy, radiation therapy, and high-dose brachytherapy, an advanced type of radiation therapy.[2]
The closest cancer centers to Idaho residents that are recognized as comprehensive cancer centers by the National Cancer Institute are in Utah and Washington:[3]
The University of Utah Huntsman Cancer Institute, Salt Lake City, Utah
The Fred Hutchison/University of Washington Cancer Consortium, Seattle, Washington
Idaho's cancer centers can provide excellent care, but mesothelioma is a rare cancer that not even all oncologists are equipped to treat. Idaho residents with this diagnosis may want to travel a little farther to access more specialists.
Physicians in Idaho Treating Mesothelioma
As the major cancer center for the state, St. Luke's is the best place for mesothelioma patients to find physicians capable of treating this cancer. There are a couple of oncologists on staff who can treat pleural mesothelioma or peritoneal mesothelioma.
Matthew W. Schoolfield, M.D.
Dr. Schoolfield is a cardiothoracic surgeon and thoracic oncologist at St. Luke's. He treats most types of cancer that occur in the chest cavity, including pleural mesothelioma. He is specially trained in lobectomy procedures, treating lung cancer, and performing VATS, video-assisted thoracic surgery.[4]
Eric M. Fountain, M.D.
Dr. Fountain is a medical oncologist working out of the Meridian location for St. Luke's Cancer Institute. He can treat a variety of cancers but specializes in gastrointestinal diagnoses, which may include peritoneal mesothelioma. During his training, he completed a fellowship at the world-renowned MD Anderson Cancer Center in Houston.[5]
Clinical Trials for Mesothelioma Patients in Idaho
A clinical trial is one way that patients with cancers like mesothelioma can access advanced and innovative treatments. Rare cancers like this, that are difficult to treat, may not respond to standard therapies. Talk to your doctors about qualifying for any nearby trials. Idaho currently has one clinical trial ongoing for patients with rare tumors, including mesothelioma:[6]
The study is Nivolumab and Ipilimumab in Treating Patients With Rare Tumors, and has been ongoing since 2016.
Researchers are testing two immunotherapy drugs, nivolumab and ipilimumab, to see how effective they are in managing cancers.
These drugs stimulate the patient's immune system to begin attacking and destroying cancer cells.
They may also get in the way of the growth, division, and spread of cancer cells.
Among the patients with rare cancers qualifying for the study are those diagnosed with peritoneal mesothelioma.
There are several locations in Idaho running this large study, including facilities in Boise, Caldwell, Coeur d'Alene, Emmet, Fruitland, Meridian, Nampa, Sandpoint, Post Falls, and Twin Falls.
Choosing cancer treatment is important when you have such a difficult diagnosis as mesothelioma. Idaho may not have as many cancer specialty facilities as other states, but you do have options here for excellent care.
Get Your FREE Mesothelioma Packet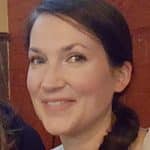 Mary Ellen Ellis has been the head writer for Mesothelioma.net since 2016. With hundreds of mesothelioma and asbestos articles to her credit, she is one of the most experienced writers on these topics. Her degrees and background in science and education help her explain complicated medical topics for a wider audience. Mary Ellen takes pride in providing her readers with the critical information they need following a diagnosis of an asbestos-related illness.
Get Your FREE Mesothelioma Packet
Page Edited by Patient Advocate Dave Foster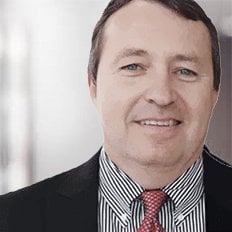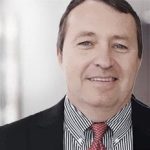 Dave has been a mesothelioma Patient Advocate for over 10 years. He consistently attends all major national and international mesothelioma meetings. In doing so, he is able to stay on top of the latest treatments, clinical trials, and research results. He also personally meets with mesothelioma patients and their families and connects them with the best medical specialists and legal representatives available.