Washington Mesothelioma Treatment and Doctors
This page has been fact checked by an experienced mesothelioma Patient Advocate. Sources of information are listed at the bottom of the article.
We make every attempt to keep our information accurate and up-to-date.
Please Contact Us with any questions or comments.
In Washington, mesothelioma treatment and doctors can be found in the Seattle area. Some of the best cancer care in the world is right here in the state, including research, clinical trials, and comprehensive cancer centers. At these facilities, mesothelioma patients will find specialists and innovative treatments.
Washington Cancer Centers
If you have been diagnosed with mesothelioma and live in Washington, you have excellent options for treatment. Two cancer centers in the Seattle area serve large populations and draw patients from all over the state, including those with a mesothelioma diagnosis.
Swedish Cancer Institute
The Swedish Cancer Institute in Seattle serves a diverse population, including patients with mesothelioma. In addition to an entire staff of experienced cancer physicians, Swedish also has a world-renowned mesothelioma specialist and surgeon.[1]
The Swedish staff works in collaborative teams to create personalized treatment plans for each patient.
Patients with pleural mesothelioma come from all over to get expert care at Swedish.
Treatment for pleural mesothelioma here includes chemotherapy, surgery, radiation therapy, the innovative SMART protocol for radiation, and an antiangiogenesis drug, developed at Swedish.
Peritoneal mesothelioma patients can receive HIPEC at Swedish, one of the most effective treatments for this type of cancer but one that is not widely available.
Swedish conducts hundreds of clinical trials, which lead to new treatments and give patients with challenging cancers more options.
In addition to cancer treatments, Swedish offers a range of supportive services, including counseling, complementary therapies, genetic counseling, cancer rehabilitation, nutrition consultations, and palliative care.
Fred Hutchinson/University of Washington Cancer Consortium
The Fred Hutchinson/University of Washington Cancer Consortium, based in Seattle, is a group of four institutions. One is focused on cancer research, while the other three provide patient care. These include Seattle Children's Hospital, The University of Washington, and the Seattle Cancer Care Alliance.
Collectively, this group is recognized by the National Cancer Institute as a Comprehensive Cancer Center and is an excellent choice for treatment for mesothelioma patients.[2]
The Consortium staff includes experts in all areas of cancer care, including those most important for managing mesothelioma: chemotherapy, radiation therapy, and surgery.
Other treatments available at these facilities include gamma knife radiosurgery, hormone therapy, immunotherapy, bone marrow transplants, precision medicine, proton beam therapy, and targeted biologic therapies.
Experienced physicians at both treatment facilities can treat pleural mesothelioma.
The research branch of the consortium offers patients access to new treatments through clinical trials.
Mesothelioma Specialists in Washington
A mesothelioma diagnosis can be frightening, but you will be in good hands with the experts and specialists in Washington.
Eric Vallieres, M.D.
Dr. Vallieres is a thoracic surgeon and the director of the Swedish Lung Cancer Program. His area of treatment expertise includes pleural mesothelioma.[3]
Dr. Vallieres is one of the few surgeons in the U.S. skilled and experienced enough to perform an extrapleural pneumonectomy, a radical, sometimes curative surgery for mesothelioma. He has also been instrumental in developing and advocating for multimodal treatment for mesothelioma patients.[3]
Evan S. Ong, M.D.
A surgical oncologist at Swedish Cancer Institute, Dr. Ong specializes in the surgical treatment of gastrointestinal cancers. This includes helping patients with peritoneal mesothelioma. He provides patients with cytoreductive surgery followed by HIPEC.[4]
Farhood Farjah, M.D.
Dr. Farjah is a thoracic surgeon at the University of Washington. He trained at Memorial Sloan-Kettering Cancer Center, a leader in mesothelioma treatment. Dr. Farjah specializes in minimally-invasive surgery, lung cancer, and pleural mesothelioma.[5]
Washington Clinical Trials for Mesothelioma Patients
If you have a cancer like mesothelioma that is so aggressive and difficult to treat, consider joining a clinical trial. These are studies of new treatments and therapies that require patients to participate. The new medicines are mostly regarded as safe, but there are still risks. Talk to your medical team about your options for qualifying for clinical trials.
A few clinical trials going on in Washington need mesothelioma patients to apply and participate:
Nivolumab and Ipilimumab in Treating Patients With Rare Tumors. This study is in phase II and needs patients with rare cancers. The study lists peritoneal mesothelioma as a qualifying diagnosis. Participants take a combination of immunotherapy drugs. A large study, you can access it at several locations in Washington, including Aberdeen, Bellevue, Bremerton, Centralia, Kennewick, Port Townsend, Seattle, Vancouver, Walla Walla, Yakima, and more.[6]
A Study of XmAb®20717 in Subjects With Selected Advanced Solid Tumors. This is a phase I study of a new immunotherapy drug. Researchers need to determine dosing, safety, tolerability, and anti-tumor activity. Patients with mesothelioma are welcome to join the trial.[7]
Testing the Addition of Targeted Radiation Therapy to Surgery and the Usual Chemotherapy Treatment (Pemetrexed and Cisplatin [or Carboplatin]) for Stage I-IIIA Malignant Pleural Mesothelioma. A range of mesothelioma patients can qualify for this study of including targeted therapy along with more standard surgical and chemotherapy treatment.[8]
A diagnosis of mesothelioma requires expert treatment and guidance. If you have this cancer and live in Washington, know that there are options. You have two world-class facilities for cancer care and many specialists to provide cutting-edge treatment.
Get Your FREE Mesothelioma Packet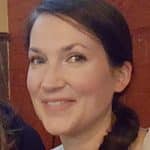 Mary Ellen Ellis has been the head writer for Mesothelioma.net since 2016. With hundreds of mesothelioma and asbestos articles to her credit, she is one of the most experienced writers on these topics. Her degrees and background in science and education help her explain complicated medical topics for a wider audience. Mary Ellen takes pride in providing her readers with the critical information they need following a diagnosis of an asbestos-related illness.
Get Your FREE Mesothelioma Packet
Page Edited by Patient Advocate Dave Foster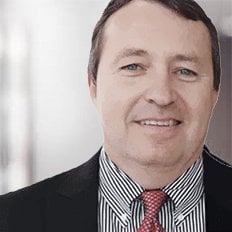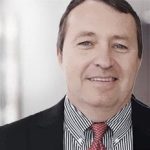 Dave has been a mesothelioma Patient Advocate for over 10 years. He consistently attends all major national and international mesothelioma meetings. In doing so, he is able to stay on top of the latest treatments, clinical trials, and research results. He also personally meets with mesothelioma patients and their families and connects them with the best medical specialists and legal representatives available.