Texas Mesothelioma Treatment and Doctors
This page has been fact checked by an experienced mesothelioma Patient Advocate. Sources of information are listed at the bottom of the article.
We make every attempt to keep our information accurate and up-to-date.
Please Contact Us with any questions or comments.
Finding Texas mesothelioma treatment and doctors is not difficult with four world-class treatment facilities in the state. If you live here and have received a diagnosis of mesothelioma, choose one of these excellent cancer centers to benefit from the support of specialists.
Texas Cancer Treatment Centers
The National Cancer Institute has recognized four Texas cancer centers for excellence. All conduct necessary cancer research to advance diagnostics and treatment. They also provide some of the best cancer treatments in the country and the world, including specialist treatment for mesothelioma.
MD Anderson Cancer Center
The University of Texas MD Anderson Cancer Center is one of the best treatment facilities globally and is home to several mesothelioma specialists.[1]
MD Anderson is an excellent option for treatment for both peritoneal and pleural mesothelioma patients, and it is right in Houston. The Thoracic Center treats pleural mesothelioma patients with minimally invasive surgery, chemotherapy, radiation therapy, proton therapy, and other treatments.[1]
Peritoneal mesothelioma patients work with experts in gastrointestinal cancer at MD Anderson. They may receive cytoreductive surgery and HIPEC, the leading treatment for this type of cancer that most cancer treatment centers cannot offer.[1]
Dan L Duncan Comprehensive Cancer Center
This cancer center is a part of the Baylor College of Medicine in Houston. It is home to the Mesothelioma Treatment Center, began by the late Dr. David Sugarbaker, one of the world's leading experts in this cancer. The Center uses a multidisciplinary approach to treat pleural mesothelioma, including standard treatments as well as advanced treatments like immunotherapy and personalized genetic treatments.[2]
Although Baylor is most well-known for its Mesothelioma Treatment Center that focuses on the pleural form of the disease, peritoneal patients also receive excellent care here. Several surgeons can perform cytoreductive surgery and HIPEC.[2]
Mays Cancer Center
The Mays Cancer Center in San Antonio is affiliated with the University of Texas and the MD Anderson Cancer Center. The Center was established to help reach the communities in and around San Antonio and South Texas. The Lung Cancer Program can help patients with pleural mesothelioma, but specialists may also refer them to MD Anderson in Houston.[3]
Harold C. Simmons Comprehensive Cancer Center
This cancer center is located in Dallas and part of the University of Texas Southwestern Medical Center. It includes a dedicated pleural mesothelioma treatment group staffed by experts in thoracic cancers, surgery, medical oncology, and radiation therapy. This group even treats pericardial mesothelioma, an extremely rare form of the cancer that affects the tissue around the heart. This makes it a challenge to treat.[4]
The Peritoneal Malignancies and HIPEC Program includes specialists in peritoneal mesothelioma. This advanced treatment is not available at all cancer centers, and it is often the best option for patients with this cancer.[4]
Texas Mesothelioma Specialists
Texas cancer centers are home to many specialists who devote research and patient care to figuring out and managing mesothelioma:
Mesothelioma Clinical Trials in Texas
With so many world-class treatments and research institutions, finding clinical trials in Texas is not hard. There are currently 27 studies in the state recruiting mesothelioma patients.
Talk to your doctors about the possibility of qualifying for a trial and whether not it's a good idea for you. With the potential benefits of these novel treatments also come risks. These are just some of the opportunities for mesothelioma patients in Texas:
Being diagnosed with mesothelioma is tough, but if you live in Texas, the best treatment in the country is right at your doorstep. These mesothelioma treatment centers and specialists can provide you with guidance, options, and hope for the future.
Get Your FREE Mesothelioma Packet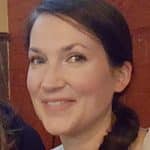 Mary Ellen Ellis has been the head writer for Mesothelioma.net since 2016. With hundreds of mesothelioma and asbestos articles to her credit, she is one of the most experienced writers on these topics. Her degrees and background in science and education help her explain complicated medical topics for a wider audience. Mary Ellen takes pride in providing her readers with the critical information they need following a diagnosis of an asbestos-related illness.
Get Your FREE Mesothelioma Packet
Page Edited by Patient Advocate Dave Foster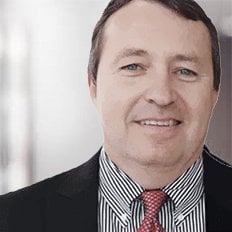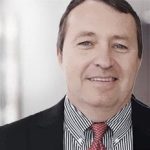 Dave has been a mesothelioma Patient Advocate for over 10 years. He consistently attends all major national and international mesothelioma meetings. In doing so, he is able to stay on top of the latest treatments, clinical trials, and research results. He also personally meets with mesothelioma patients and their families and connects them with the best medical specialists and legal representatives available.