Shanda Blackmon, M.D., M.P.H., F.A.C.S.
This page has been fact checked by an experienced mesothelioma Patient Advocate. Sources of information are listed at the bottom of the article.
We make every attempt to keep our information accurate and up-to-date.
Please Contact Us with any questions or comments.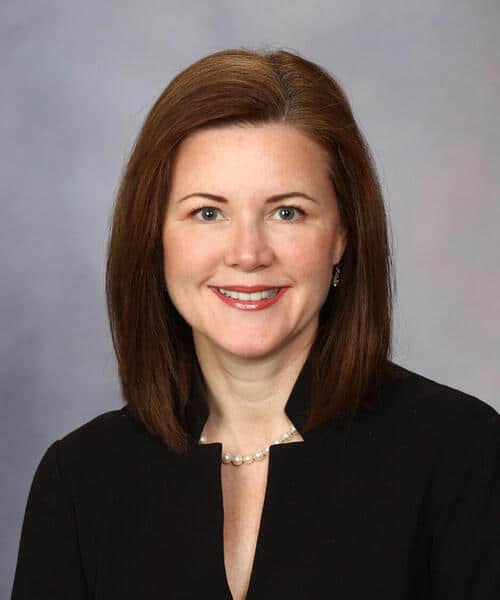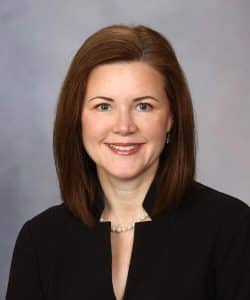 Dr. Shanda Blackmon is an innovative minimally invasive surgeon who specializes in surgical treatment for patients with esophageal cancer, achalasia, and malignant pleural mesothelioma. As a Consultant to the Division of Thoracic Surgery and Professor of Surgery at the Mayo Clinic in Rochester, Minnesota, she leads the development of surgical treatment and holds several patents, including for an app that is a virtual patient management platform for post-surgical patients. Dr. Blackmon also pioneered the use of 3D printing and building prototypes for complex thoracic resections and launched Mayo Clinic's first digital decentralized clinical trial.[1]
In treating patients with lung cancer and malignant pleural mesothelioma, Dr. Blackmon performs lung volume reduction surgery, minimally invasive thymectomy, robotic lobectomy. robotic surgery, video-assisted thoracoscopic surgery (VATS) and lobectomy, and many other highly technical procedures to improve patient outcomes and quality of life.
Education and Career
Dr. Blackmon earned a bachelor of arts degree at the University of Texas and a master of public health at Emory University's Rollins School of Public Health before going on to earn her medical degree from Morehouse School of Medicine. She completed her residency in the Department of General Surgery at the Georgia Baptist Hospital/Atlanta Medical Center and a fellowship in Cardiothoracic Surgery at the Michael E. DeBakey Department of Surgery at Baylor College of Medicine in Houston, Texas.
After a Clinical Instructorship and fellowship in thoracic surgical oncology at M.D. Anderson Comprehensive Cancer Center, Dr. Blackmon went on to lead the Division of Thoracic Surgery at Houston Methodist while also serving as director of the hospital's Thoracic Tumor Board and Director of the Lung Cancer Screening Program.[2]
She now practices at the Mayo Clinic in Rochester, Minnesota, where in addition to her surgical practice, she is the Principal Investigator in several thoracic clinical trials and is the Medical Director of User Experience/Design for the Center for Digital Health.
Research
Dr. Blackmon has been actively involved in several clinical trials investigating better treatments and outcomes for patients with malignant mesothelioma, including a 2018 study on national trends in its epidemiology and a 2020 study on surgical staging and resection of malignant pleural mesothelioma. Her current clinical trial is investigating the use of neoadjuvant intrapleural cryotherapy in mesothelioma patients to determine whether it will trigger systemic and local pro-inflammatory changes resulting in the induction of anti-tumor immunity.[2]
She has published several professional papers and textbook chapters and made numerous scientific presentations on the topics of thoracic and minimally invasive surgery as well as on enabling digital technology. Her professional lectures and publications focus on thoracic oncology surgery, digital enabling technology, ctDNA, 3-D modeling, and patient outcomes.[3]
Professional Memberships
Dr. Blackmon serves or is a member of several boards or councils, including the American Surgical Association, Thoracic Surgery Foundation, Society for Thoracic Surgeons, Women in Thoracic Surgery, American Association for Thoracic Surgery, Southern Thoracic Surgical Association, American College of Surgeons, International Society for Diseases of the Esophagus, and European Society of Thoracic Surgeons.
She was president of Women in Thoracic Surgery and is an advocate for Diversity and Inclusion in the workplace. She currently serves as Secretary of the Southern Thoracic Surgical Association and Council Chair for STS. She has also served as Deputy Editor of Annals of Thoracic Surgery.[3]
Get Your FREE Mesothelioma Packet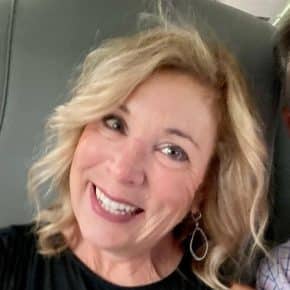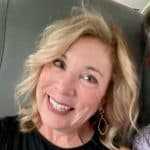 Terri Oppenheimer has been writing about mesothelioma and asbestos topics for over ten years. She has a degree in English from the College of William and Mary. Terri's experience as the head writer of our Mesothelioma.net news blog gives her a wealth of knowledge which she brings to all Mesothelioma.net articles she authors.
Get Your FREE Mesothelioma Packet
Page Edited by Patient Advocate Dave Foster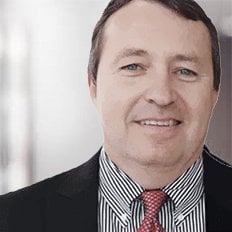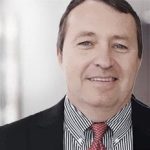 Dave has been a mesothelioma Patient Advocate for over 10 years. He consistently attends all major national and international mesothelioma meetings. In doing so, he is able to stay on top of the latest treatments, clinical trials, and research results. He also personally meets with mesothelioma patients and their families and connects them with the best medical specialists and legal representatives available.