Wyoming Mesothelioma Treatment and Doctors
This page has been fact checked by an experienced mesothelioma Patient Advocate. Sources of information are listed at the bottom of the article.
We make every attempt to keep our information accurate and up-to-date.
Please Contact Us with any questions or comments.
Finding expert Wyoming mesothelioma treatment and doctors is a challenge. With such a sparse population, the state does not have major cancer centers. There are a few treatment facilities, but those best equipped to treat mesothelioma patients are in large cities in neighboring states.
Wyoming Cancer Centers
There are several cancer treatment centers in Wyoming, but they are not very large and do not offer comprehensive services. These facilities have physicians on staff who can treat mesothelioma but no specialists. If you have a diagnosis of mesothelioma and are not a candidate for surgery, these cancer centers may be able to help you.
Cheyenne Regional Cancer Services
Located in Cheyenne, this hospital has a cancer department that offers treatment for several types of cancer. The main types of treatment available here are chemotherapy and radiation therapy. The lung cancer team may be able to help patients with pleural mesothelioma who do not need surgery.[1]
The support staff here also offers important services for patients and their families. These include counseling and social work, massage therapy, nutritional counseling, a chaplain service, educational materials, and a meditation room.[1]
Wyoming Medical Center
The Wyoming Medical Center has several locations in the state. It offers cancer treatment through regional partners, including Rocky Mountain Oncology and Wyoming Cardiac and Thoracic Surgery. The latter offers surgical treatments for pleural mesothelioma.[2]
Patients with any type of mesothelioma can benefit from chemotherapy and other systemic treatments, radiation therapy, and support services. These include massage therapy, physical therapy, yoga therapy, acupuncture, and support groups.[2]
Meredith and Jeannie Ray Cancer Center
The Meredith and Jeannie Ray Cancer Center offers medical and radiation oncology services in Laramie. Physicians here provide personalized treatment plans and a range of advanced types of radiation therapy. Support services include nutritional counseling, rehabilitation, support groups, family support, integrative medicine, and education and resources.[3]
Cancer Centers in Neighboring States
For more specialized care, access to more clinical trials, and consultation with experts in mesothelioma, consider some world-class facilities in nearby states. The University of Colorado Cancer Center in Aurora, Colorado, can treat both pleural and peritoneal mesothelioma. This includes HIPEC, the innovative treatment for peritoneal mesothelioma.
The Huntsman Cancer Institute in Salt Lake City, Utah, also has excellent options for mesothelioma patients. This includes specialists in HIPEC and peritoneal mesothelioma. Huntsman has a Peritoneal Malignancy Program with experts in treating these kinds of cancer.
Physicians Treating Mesothelioma in Wyoming
Wyoming does not have any specialists in mesothelioma, physicians who have trained for this rare cancer. However, there are many capable physicians who can help patients living with mesothelioma:[4][5][6]
Joseph Rosen, M.D. Dr. Rosen is a medical oncologist at Rocky Mountain Oncology who sees patients through the Wyoming Medical Center. One of his specialties is managing gastrointestinal cancers.
Joseph Monfre, M.D. Dr. Monfre is a cardiothoracic surgeon and a part of the Wyoming Cardiac and Thoracic Surgery Team. He can provide many of the procedures needed to treat pleural mesothelioma.
Eric Munoz, M.D. Dr. Munoz is also a cardiothoracic surgeon at the Wyoming Cardiac and Thoracic Surgery center. He has the experience to provide complex surgeries for pleural mesothelioma.
Clinical Trials in Wyoming
With limited cancer research in the state, Wyoming has few options for clinical trials recruiting mesothelioma patients. There is one study that is active and is recruiting people with this diagnosis:[7]
The phase I clinical trial is called Nivolumab and Ipilimumab in Treating Patients With Rare Tumors.
Researchers are evaluating the response rate in patients of a combination of two immunotherapy drugs. The drugs hopefully help stimulate the immune system to attack cancer cells.
Among the rare cancer types on the list to be included in the study is peritoneal mesothelioma.
The trial has nearly 1,000 locations across the U.S., including Cheyenne, Cody, and Sheridan in Wyoming.
A clinical trial is an opportunity to try a new treatment. For patients with a cancer like mesothelioma with limited treatment options, this means hope for a better outcome. There are risks, too. Clinical trials are generally safe, but there could be adverse reactions.
Before you decide to enroll in a clinical trial, talk to your medical team about whether you qualify. Discuss the possible benefits and the risks. Then talk to your loved ones to determine if this is the right step to take.
Wyoming has limited specialists and treatment options for mesothelioma, but there are excellent cancer centers and physicians. They can provide you with care or direct you to a nearby cancer center better equipped to treat this rare cancer.
Get Your FREE Mesothelioma Packet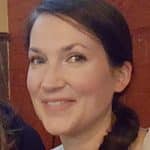 Mary Ellen Ellis has been the head writer for Mesothelioma.net since 2016. With hundreds of mesothelioma and asbestos articles to her credit, she is one of the most experienced writers on these topics. Her degrees and background in science and education help her explain complicated medical topics for a wider audience. Mary Ellen takes pride in providing her readers with the critical information they need following a diagnosis of an asbestos-related illness.
Get Your FREE Mesothelioma Packet
Page Edited by Patient Advocate Dave Foster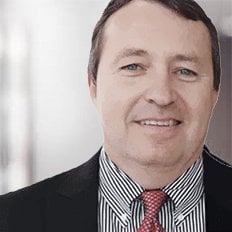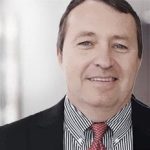 Dave has been a mesothelioma Patient Advocate for over 10 years. He consistently attends all major national and international mesothelioma meetings. In doing so, he is able to stay on top of the latest treatments, clinical trials, and research results. He also personally meets with mesothelioma patients and their families and connects them with the best medical specialists and legal representatives available.