Nevada Mesothelioma Treatment and Doctors
This page has been fact checked by an experienced mesothelioma Patient Advocate. Sources of information are listed at the bottom of the article.
We make every attempt to keep our information accurate and up-to-date.
Please Contact Us with any questions or comments.
Patients with a diagnosis of mesothelioma have a tough road ahead and need expert treatment immediately. If you have received this diagnosis and live in Nevada, a few excellent cancer centers can help you take the next steps in determining the best treatment plan.
Cancer Centers in Nevada
Cancer centers that can treat patients with mesothelioma are not always easy to find. In Nevada, the best options are in Las Vegas and Carson City. You may also consider traveling to Southern California or San Francisco for some of the country's best treatment centers.
Comprehensive Cancer Centers
Comprehensive Cancer Centers treat several types of cancers and have multiple locations throughout southern Nevada. Multiple departments work together and collaborate to treat patients with different types of cancers. Treatments include medical oncology, radiation oncology, pulmonary medicine, immunotherapy, chemotherapy, and surgery.[1]
The Cancer Center offers surgeries conducted with the Cyberknife technology. This tool allows surgeons to perform even complicated procedures with precision and shorter recovery times. Among the cancer types treated here, lung cancer is important. Pleural mesothelioma patients can benefit from the expertise of the lung cancer department.[1]
Patients also benefit from cancer research. The Cancer Center is actively involved in many research projects and clinical trials that bring novel treatments directly to patients who need them. [1]
Support services help patients during treatment and recovery, including patient navigation, therapy and counseling, nutrition planning, and financial services.[1]
Carson Tahoe Health Cancer Center
In Carson City, the Carson Tahoe Health Cancer Center provides patients of northern Nevada with excellent care. The Center provides individualized treatment plans that include surgery, chemotherapy, and radiation therapy.[2]
The Cancer Center conducts clinical trials, giving patients unique access to novel treatments. Palliative services help patients manage symptoms and improve their quality of life. Support services include massage therapy, exercise and stretching, a calming labyrinth for reflection, a rose garden, yoga, and support groups.[2]
Cancer Centers out of State
These cancer centers in Nevada provide excellent care, but their options for mesothelioma patients may be more limited than at other specialist centers. If you can travel a little, consider the Pacific Mesothelioma Center and the Jonsson Comprehensive Cancer Center, both in Los Angeles. Both have mesothelioma specialists.
In San Francisco, the Helen Diller Comprehensive Cancer Center also provides expert care. This includes thoracic surgeon Dr. David Jablons. He has trained in and specializes in performing procedures for pleural mesothelioma patients.
Physicians Treating Mesothelioma Patients in Nevada
Cancer treatment centers in Nevada are great places to start on your journey to heal from mesothelioma. At these facilities, you will find capable leaders in surgery and oncology.
Nicholas J. Vogelzang, M.D.
Dr. Vogelzang is a leading medical oncologist and a part of the Comprehensive Cancer Center team. He specializes in lung cancer and conducts clinical trials on treatments for mesothelioma. His particular research focus is helping mesothelioma patients with specific metastases.[3]
Fadi Braiteh, M.D.
Also, at the Comprehensive Cancer Centers, Dr. Braiteh is a medical oncologist specializing in lung cancer and gastrointestinal cancers. He works with other specialists and can help patients with peritoneal or pleural mesothelioma. [4]
He conducts research that involves finding cancer biomarkers, improving palliative medicine, and developing immunotherapy treatments.[4]
Clinical Trials for Mesothelioma Patients in Nevada
A clinical trial studies a novel treatment, diagnostic technique, surgical procedure, or drug. These new therapies have already gone through laboratory tests but still carry some risks to patients. By the clinical trial phase, researchers begin to work with patients with specific diagnoses.
If you have mesothelioma and are interested in trying a treatment not yet approved, consider applying to a clinical trial. Your medical team can help you weigh the benefits and risks and determine if you qualify to enroll.
In Nevada, peritoneal mesothelioma patients have one current clinical trial to consider. With nearly 1,000 locations across the U.S., the study Nivolumab and Ipilimumab in Treating Patients With Rare Tumors needs participants with rare cancers, including peritoneal mesothelioma.[5]
Researchers are investigating the effectiveness and safety of two immunotherapy drugs, nivolumab, and ipilimumab. These drugs are antibodies that push the body's immune system to attack cancer cells. Current study locations in Nevada include Carson City, Henderson, Las Vegas, Pahrump, and Reno.
If you have been diagnosed with mesothelioma in Nevada, seek out the best treatment you can find close to home. This is a rare cancer that requires specialists for the best outcomes.
Get Your FREE Mesothelioma Packet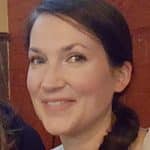 Mary Ellen Ellis has been the head writer for Mesothelioma.net since 2016. With hundreds of mesothelioma and asbestos articles to her credit, she is one of the most experienced writers on these topics. Her degrees and background in science and education help her explain complicated medical topics for a wider audience. Mary Ellen takes pride in providing her readers with the critical information they need following a diagnosis of an asbestos-related illness.
Get Your FREE Mesothelioma Packet
Page Edited by Patient Advocate Dave Foster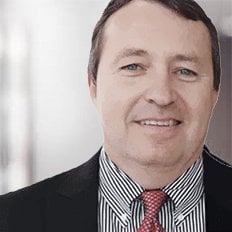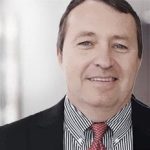 Dave has been a mesothelioma Patient Advocate for over 10 years. He consistently attends all major national and international mesothelioma meetings. In doing so, he is able to stay on top of the latest treatments, clinical trials, and research results. He also personally meets with mesothelioma patients and their families and connects them with the best medical specialists and legal representatives available.