This page has been fact checked by an experienced mesothelioma Patient Advocate. Sources of information are listed at the bottom of the article.
We make every attempt to keep our information accurate and up-to-date.
Please Contact Us with any questions or comments.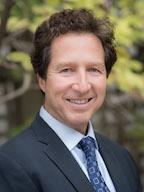 A leading mesothelioma expert, David Jablons, M.D., studied under distinguished mentor Dr. Sugarbaker of Sloan Kettering Memorial, a recognized leader in mesothelioma cancer treatment.[1] Today, Dr. Jablons is a teacher, researcher, and surgeon at the University of California, San Francisco.

Education
Dr. Jablons earned his undergraduate degree in American literature. He then attended Albany Medical College of Union University in New York, earning his medical degree. Dr. Jablons completed a general surgical internship at Oak Knoll Naval Hospital in Oakland, California, and a general surgical residency at Tufts University.
He completed a surgical oncology fellowship at the National Cancer Institute; also, Dr. Jablons finished a lung transplantation fellowship at Brigham and Women's Hospital in Boston. At Cornell University Medical Center, Dr. Jablons was a fellow of cardiothoracic surgery. Later, while working with Dr. Sugarbaker at Brigham and Women's Hospital, Dr. Jablons developed an interest in mesothelioma.[1]
Early Career
Dr. Jablons' first job was at Oak Knoll Naval Hospital, where he was a U.S. Navy commander and chief of thoracic surgery. In 1995, he moved to the University of California, San Francisco, where he held the position of assistant clinical professor of cardiothoracic surgery. He was later promoted to associate professor.[2]
Current Position
Dr. Jablons currently holds several positions at UCSF:[1]
Professor and chief of the section of general thoracic surgery
Distinguished Professor in thoracic oncology
Nan T. McEvoy Distinguished Professor of thoracic surgical oncology
Program leader of thoracic oncology
Director of the thoracic oncology lab
With a distinguished lineup of professional positions, Dr. Jablons has his hands in many pots. He is a practicing surgeon and a teacher of medical students, interns, and residents.
Dr. Jablons is also the leader of seven principal investigators currently using grants from the National Institutes of Health to sequence one of the world's largest thoracic tissue banks.[3]
Research
As a mesothelioma specialist, innovative treatments and procedures are crucial to Dr. Jablons' patient care. Throughout his career, he has conducted research programs and co-authored numerous studies.[4]
His research at the Thoracic Oncology Lab focuses on discovering target drugs, commercializing new therapies, and developing gene assays to identify cancer biomarkers.[3]
Philanthropy and Outreach
Dr. Jablons is more than a dedicated surgeon, teacher, and researcher; he is also a philanthropist. After performing a lengthy and risky lung cancer surgery on patient Bonnie J. Addario, he started a foundation with her.[1] Today, the Addario Foundation underwrites a significant amount of lung cancer research conducted in the U.S.
Also interested in educational outreach, Dr. Jablons is co-founder of the University of California, San Francisco Thoracic Oncology Conference. This annual gathering trains community surgeons in expert treatment techniques, allowing them to better care for patients.[2]
Professional Organizations and Honors
Dr. Jablons' is a member of the Society of Thoracic Surgeons, the American Association for Cancer Research, the American College of Chest Physicians, and the International Association for the Study of Lung Cancer. He was recognized as one of America's Top Doctors and has won the Surgical Resident Teaching Award twice. Dr. Jablons is also a member of the American Surgical Society.
His distinguished career and dedication to patients, education, and research have earned him the respect of colleagues and patients alike. If you live with mesothelioma, working with Dr. Jablons and his team could be a great way to receive some of the best treatments available in the U.S.
Get Your FREE Mesothelioma Packet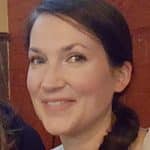 Mary Ellen Ellis has been the head writer for Mesothelioma.net since 2016. With hundreds of mesothelioma and asbestos articles to her credit, she is one of the most experienced writers on these topics. Her degrees and background in science and education help her explain complicated medical topics for a wider audience. Mary Ellen takes pride in providing her readers with the critical information they need following a diagnosis of an asbestos-related illness.
Get Your FREE Mesothelioma Packet
Page Edited by Patient Advocate Dave Foster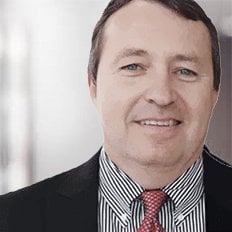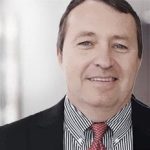 Dave has been a mesothelioma Patient Advocate for over 10 years. He consistently attends all major national and international mesothelioma meetings. In doing so, he is able to stay on top of the latest treatments, clinical trials, and research results. He also personally meets with mesothelioma patients and their families and connects them with the best medical specialists and legal representatives available.