UCSF Helen Diller Family Comprehensive Cancer Center
This page has been fact checked by an experienced mesothelioma Patient Advocate. Sources of information are listed at the bottom of the article.
We make every attempt to keep our information accurate and up-to-date.
Please Contact Us with any questions or comments.
Combining clinical research, epidemiologic cancer control, and patient care, the University of California at San Francisco (UCSF) Helen Diller Family Comprehensive Cancer Center is the home of some of the most important cancer research and effective cancer treatment in the nation. The program is home to 18 formal translational research programs and initiatives, including the Thoracic Surgery and Oncology Clinic, which offers state-of-the-art diagnosis and treatment for lung cancer, pleural mesothelioma, and other conditions related to the lungs, chest, and esophagus.[1]
Facts about UCSF Helen Diller Family Comprehensive Cancer Center
UCSF Medical Center was named to the Honor Roll of the nation's top hospitals for adult care by U.S. News & World Report and was ranked the best hospital in Northern California for cancer care.[3]
UCSF has been the top public recipient of funding from the National Institutes of Health for 16 years in a row, receiving over 1,500 NIH grants and contracts amounting to more than $823 million in funding from NIH. The facility also received more than $64 million in funding from the National Cancer Institute.
Elsevier, a global publisher of scientific and medical journals, ranked UCSF as one of the top five institutions in the world for published cancer research and impact.[3]
The Helen Diller Family Comprehensive Cancer Care Center is a member of the Association of American Cancer Institutes, a group of leading U.S. research centers that comprise a comprehensive, multidisciplinary program of cancer research, treatment, patient care, prevention, education, and community outreach.
UCSF is one of a select group of institutions that has achieved the highest level of accreditation from the Commission on Cancer of the American College of Surgeons.[3]
History
UCSF has been involved in cancer research and care since 1947, when the University of California School of Medicine, the city and county of San Francisco, and the National Cancer Institute collaborated in forming the Laboratory of Experimental Oncology (LEO). Though LEO only operated for five years, it produced 124 scientific papers based on experimental treatments conducted on almost 500 cancer patients. In 1948, Dr. David A. Wood was appointed the first director of the UCSF Cancer Research Institute and set a goal of pursuing a multidisciplinary approach that combined both clinical patient care and scientific research.[2]
As the San Francisco Bay Area became a center for health science and biotechnology, UCSF gained a reputation for biomedical research, and through the 1970s, strides made by the hospital's radiation oncology and hematology/oncology departments led to it applying for NCI designation. By the 1980s the hospitals were caring for roughly 20,000 patients per year. In 1999 the Cancer Center was designated a comprehensive cancer center by the NCI and was renamed the UCSF Helen Diller Family Comprehensive Cancer Center in 2007 in recognition of Helen Diller and her family's trust in UCSF's ability to rapidly translate cancer research into care. In 2007, the Cancer Center received a $150 million anonymous pledge that funded infrastructure growth and an expansion of experimental therapies and clinical research activities, and in 2019, the center opened the Bakar Precision Cancer Medicine Building, where cancer patients receive highly advanced treatments including immunotherapy, genetic counseling, molecular profiling of tumors, advanced imaging, and fully integrated clinical trials.[2]
Mesothelioma Treatment at the UCSF Helen Diller Family Comprehensive Cancer Center
Patients seeking treatment for malignant pleural mesothelioma receive state-of-the-art diagnosis and treatment at the UCSF Thoracic Surgery and Oncology Clinic. The surgeons, medical oncologists, and radiation oncologists at the center collaborate to ensure that patients receive targeted and personalized comprehensive care. The center offers minimally invasive techniques including robotic-assisted surgery. After treatment, they are entered into the Thoracic Enhanced Recovery After Surgery Program, which has demonstrated success in decreasing complications and improving patient outcomes.
Leading-edge treatments offered to mesothelioma patients include targeted therapies and immunotherapy, as well as genetic testing of tumors to help practitioners identify the most effective treatment plan for each patient.
Research
UCSF is currently running six mesothelioma clinical trials, with four currently open to eligible patients. These studies include a study of the efficacy and safety of rAd-IFN administered with Celecoxib & Gemcitabine in patients with malignant pleural mesothelioma and a randomized, double-blind study comparing Tremelimumab to placebo in subjects with unresectable malignant mesothelioma. More broadly, the center is driven by combining precision medicine and precision population health guide research and treatment.
Notable Staff and Mesothelioma Specialists
The Thoracic Surgery and Oncology Clinic is led by a stellar team of oncologists, and cancer surgeons dedicated to improving care and outcomes for patients diagnosed with malignant pleural mesothelioma. The team includes:
Dr. David Jablons is a leading mesothelioma expert who studied under distinguished mentor Dr. Sugarbaker of Sloan Kettering Memorial, a recognized leader in mesothelioma cancer treatment. Dr. Jablons is a teacher, researcher, and surgeon at UCSF.
Dr. Matthew A. Gubens is a thoracic medical oncologist and lung cancer specialist who specializes in treating non-small cell lung cancer, small cell lung cancer, thymoma and thymic carcinoma, and malignant pleural mesothelioma. Dr. Gubens' research focuses on lung cancer and new treatment strategies.
The UCSF Helen Diller Family Comprehensive Cancer Center is an NCI-designated comprehensive cancer center with a state-of-the-art program dedicated to the care of patients with thoracic oncologies, including lung cancer and malignant pleural mesothelioma.
Get Your FREE Mesothelioma Packet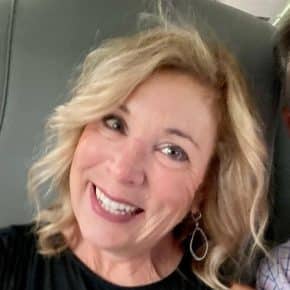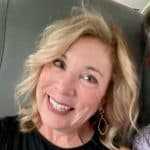 Terri Oppenheimer has been writing about mesothelioma and asbestos topics for over ten years. She has a degree in English from the College of William and Mary. Terri's experience as the head writer of our Mesothelioma.net news blog gives her a wealth of knowledge which she brings to all Mesothelioma.net articles she authors.
Get Your FREE Mesothelioma Packet
Page Edited by Patient Advocate Dave Foster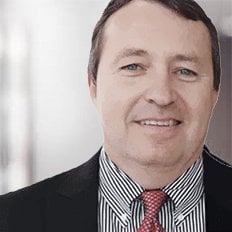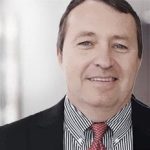 Dave has been a mesothelioma Patient Advocate for over 10 years. He consistently attends all major national and international mesothelioma meetings. In doing so, he is able to stay on top of the latest treatments, clinical trials, and research results. He also personally meets with mesothelioma patients and their families and connects them with the best medical specialists and legal representatives available.