Vermont Mesothelioma Treatment and Doctors
This page has been fact checked by an experienced mesothelioma Patient Advocate. Sources of information are listed at the bottom of the article.
We make every attempt to keep our information accurate and up-to-date.
Please Contact Us with any questions or comments.
With Vermont mesothelioma treatment and doctors, cancer patients can face their diagnosis knowing they have access to excellent care. Vermont's premier cancer center offers experts and multidisciplinary teams who create individualized treatment plans for each patient. Neighboring states also have world-class facilities and do not require distant travel.
Cancer Centers in and Near Vermont
Vermont has one major cancer center, but with a diagnosis of mesothelioma, patients may choose to travel just over state lines to excellent facilities in Boston and Lebanon, New Hampshire.
The University of Vermont Cancer Center
The University of Vermont Cancer Center in Burlington offers the most comprehensive cancer care in the state. If you have been diagnosed with mesothelioma, consider getting treatment here for several reasons:[1]
Researchers conduct clinical trials, providing patients the opportunity to try new, innovative treatments.
Experts in all related areas of treatment, diagnosis, and supportive care create collaborative patient treatment plans, improving communication and making care more efficient.
The Lung Cancer Team treats patients with pleural mesothelioma, offering video-assisted surgeries and additional treatments based on research, including chemotherapy and advanced radiation therapies.
The Gastrointestinal Cancer Team includes express in surgery, radiation oncology, medical oncology, and other areas to treat patients with peritoneal mesothelioma.
Support services for patients include physical and occupational therapy, a cancer survivorship program, wellness activities, transportation assistance, symptom management, mental health care, financial consultations, and palliative care.
Out-of-State Cancer Care
Vermont is close enough to Boston and Lebanon, New Hampshire, for mesothelioma patients to enjoy world-class care without traveling too far. If you cannot find the specialist care you want in Vermont, try these National Cancer Institute-recognized facilities just over the state line.
The Norris Cotton Cancer Center in New Hampshire offers clinical trials and thoracic and gastrointestinal oncology programs to treat pleural and peritoneal mesothelioma. Services include minimally advanced surgery, chemotherapy, and radiation therapy.
In the Boston area, Dana-Farber Cancer Institute offers care for both types of mesothelioma from true specialists in their fields. Brigham and Women's Hospital is also home to mesothelioma specialists and the International Mesothelioma Program. Peritoneal mesothelioma patients may choose to come here for the innovative HIPEC procedure.
Physicians Treating Mesothelioma in Vermont
Patients at the University of Vermont Cancer Center receive excellent care, although dedicated specialists in mesothelioma are hard to find. Several physicians here offer treatment for patients with mesothelioma, but you can also find specialists at Dana-Farber and Brigham and Women's.
Steven Ades, M.D.
Dr. Ades is a medical oncologist and associate professor at the University of Vermont Medical Center and Larner College of Medicine. He has worked with patients with peritoneal mesothelioma and specializes in using radiation therapy to manage abdominal cancers of all types. His research focuses on multimodal treatment plans to improve outcomes for patients.[2]
Farrah B. Khan, M.D.
Dr. Khan is a medical oncologist and assistant professor. She specializes in using chemotherapy and targeted treatments to help patients manage their cancers. In addition to lung cancer, she treats patients with pleural mesothelioma.[3]
Ruth Heimann, M.D.
A top radiation oncologist, Dr. Heimann, sees patients in Burlington and also at the University of Vermont Cancer Center in Berlin. Dr. Heimann has been recognized as one of the top radiation oncologists in the country, and she can help people with both pleural and peritoneal mesothelioma.[4]
Mesothelioma Clinical Trials in Vermont
Large cancer centers are essential, not just for treatment but also for advancing cancer research. Clinical trials lead to new therapies, drugs, and surgeries that help patients live longer. They also give patients with limited treatment options, as is often the case with mesothelioma, opportunities to try advanced therapies.
If you have mesothelioma, check with your medical team to determine if you qualify for any clinical trials. You will also need to weigh the risks and potential benefits before deciding to participate. Researchers in Vermont need mesothelioma patients for a large, nationwide study of immunotherapy drugs:[5]
The phase II trial is called Nivolumab and Ipilimumab in Treating Patients With Rare Tumors.
Researchers are investigating the combination of two immunotherapy drugs in patients with rare types of cancers.
The study needs patients with many types of cancers, including peritoneal mesothelioma.
This large trial has nearly 1,000 locations for participants. In Vermont, you can access the trial in Berlin, Burlington, and Saint Johnsbury.
Finding out you have mesothelioma is frightening and confusing. Having the best medical care makes all the difference. These excellent treatment options in and near Vermont can provide all the best care you need to face the diagnosis head-on.
Get Your FREE Mesothelioma Packet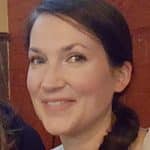 Mary Ellen Ellis has been the head writer for Mesothelioma.net since 2016. With hundreds of mesothelioma and asbestos articles to her credit, she is one of the most experienced writers on these topics. Her degrees and background in science and education help her explain complicated medical topics for a wider audience. Mary Ellen takes pride in providing her readers with the critical information they need following a diagnosis of an asbestos-related illness.
Get Your FREE Mesothelioma Packet
Page Edited by Patient Advocate Dave Foster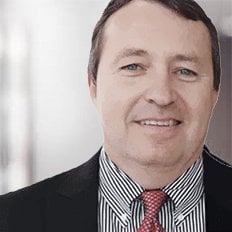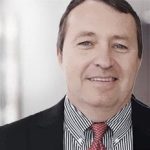 Dave has been a mesothelioma Patient Advocate for over 10 years. He consistently attends all major national and international mesothelioma meetings. In doing so, he is able to stay on top of the latest treatments, clinical trials, and research results. He also personally meets with mesothelioma patients and their families and connects them with the best medical specialists and legal representatives available.