California Mesothelioma Treatment and Doctors
This page has been fact checked by an experienced mesothelioma Patient Advocate. Sources of information are listed at the bottom of the article.
We make every attempt to keep our information accurate and up-to-date.
Please Contact Us with any questions or comments.
California has been plagued by tens of thousands of deaths related to asbestos exposure over the last couple of decades.[1] Those living with mesothelioma can find excellent care in the state at one of several cancer centers recognized by the National Cancer Institute. Some of the best mesothelioma specialists in the world work in the state.
Mesothelioma Treatment in California
Several of the country's best cancer centers can be found serving the residents of California, thousands of whom experienced harmful asbestos exposure. Ten facilities in the state have been designated as National Cancer Institute Comprehensive Cancer Centers. These locations are recognized for excellence in patient care and treatment.
Chao Family Comprehensive Cancer Center
Chao is part of the University of California, Irvine campus. The center is involved in various treatments and research programs but places particular emphasis on the early detection of cancers. Mesothelioma patients benefit from early diagnosis, which gives them more treatment options.[2]
City of Hope Comprehensive Cancer Center
City of Hope in Duarte has been treating cancer patients since 1913 and today staffs hundreds of physicians. Multidisciplinary teams include experts in aggressive thoracic cancers like pleural mesothelioma.[3]
Moores Comprehensive Cancer Center
Located at the University of California, San Diego, Moores includes experts in mesothelioma, pathology, radiology, and research. They provide excellent mesothelioma care through the Rare Tumor Clinic and the Center for Personalized Cancer Therapy.[4]
Jonsson Comprehensive Cancer Center
The Jonsson Comprehensive Cancer Center is in Los Angeles and staffs leading experts in mesothelioma, including Dr. Robert Cameron. The center includes the Lung Cancer Program and a partnership with the Pacific Mesothelioma Center.[5]
Stanford Cancer Institute
A part of the Stanford School of Medicine, this cancer center specializes in a number of treatments that benefit mesothelioma patients: video-assisted thoracic surgery, chemotherapy, and external radiation therapy. Patients can also access emerging treatments through clinical trials.[6]
Helen Diller Family Comprehensive Cancer Center
The Helen Diller Family Comprehensive Cancer Center is part of the University of California, San Francisco. Cutting-edge treatments here benefit mesothelioma patients, and on staff is Dr. David Jablons, a leading expert in thoracic surgery and mesothelioma specialist.[7]
West Los Angeles VA Medical Center
Military veterans, especially those who served in the U.S. Navy, have some of the highest rates of mesothelioma. Veterans can get free care at the VA hospital in Los Angeles, which partners with the Jonsson Comprehensive Cancer Center to provide specialist treatment.[8]
Physicians Treating Mesothelioma in California
With such a wide selection of impressive cancer centers in the state, Californians with mesothelioma can also choose to work with some of the best specialists in the world.
Robert B. Cameron, M.D.
Dr. Cameron is a thoracic oncology surgeon and specializes in pleural mesothelioma. He heads UCLA's Comprehensive Mesothelioma Program, which focuses on innovative surgical procedures. He and his team try to treat patients in the least invasive way possible and with fewer side effects. Dr. Cameron also works with veterans at the West Los Angeles Veterans Administration Medical Center.[9]
David M. Jablons, M.D.
Dr. Jablons is the chief of thoracic surgery at UCSF's Helen Diller Comprehensive Cancer Center. He is an expert in the surgical treatment of pleural mesothelioma and is also a dedicated researcher and philanthropist.[10]
Joel M. Baumgartner, M.D.
HIPEC is an innovative and effective treatment for peritoneal mesothelioma, but few physicians are qualified to administer it. Dr. Baumgartner, a surgical oncologist at Moores Comprehensive Cancer Center, is one of them.[11]
Clinical Trials for Mesothelioma Patients in California
With so many research centers in California, the state always has clinical trials recruiting new participants. If you are interested in being a part of a trial, talk to your medical team. Some of those currently recruiting mesothelioma patients in California include:
Study of Pembrolizumab (MK-3475) in Participants With Advanced Solid Tumors (MK-3475-158/KEYNOTE-158). Participants in this study have advanced, metastatic cancer that cannot be treated surgically. They will receive an immunotherapy drug after progressing on standard treatments.[12]
A Pilot Study to Explore the Role of Gut FLora in Metastatic Mesothelioma. Researchers want to better understand how the the gut microbiome and how it relates to stave IV mesothelioma by sequencing the microbe DNA.[13]
A Study of SGN-CD228A in Advanced Solid Tumors. Participants with different types of cancer, including pleural mesothelioma, are receiving a novel immunotherapy drug.[14]
California has many treatment options for mesothelioma patients. Residents have their pick of facilities and experts, and many patients come here from other states looking for the best care and the most choices.
Get Your FREE Mesothelioma Packet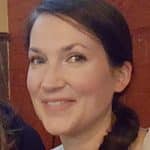 Mary Ellen Ellis has been the head writer for Mesothelioma.net since 2016. With hundreds of mesothelioma and asbestos articles to her credit, she is one of the most experienced writers on these topics. Her degrees and background in science and education help her explain complicated medical topics for a wider audience. Mary Ellen takes pride in providing her readers with the critical information they need following a diagnosis of an asbestos-related illness.
Get Your FREE Mesothelioma Packet
Page Edited by Patient Advocate Dave Foster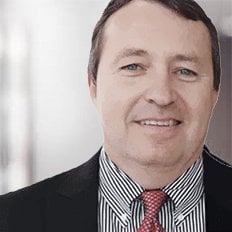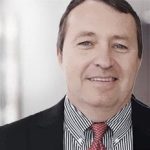 Dave has been a mesothelioma Patient Advocate for over 10 years. He consistently attends all major national and international mesothelioma meetings. In doing so, he is able to stay on top of the latest treatments, clinical trials, and research results. He also personally meets with mesothelioma patients and their families and connects them with the best medical specialists and legal representatives available.