W. Charles Conway II, M.D.
This page has been fact checked by an experienced mesothelioma Patient Advocate. Sources of information are listed at the bottom of the article.
We make every attempt to keep our information accurate and up-to-date.
Please Contact Us with any questions or comments.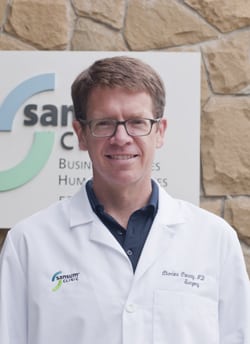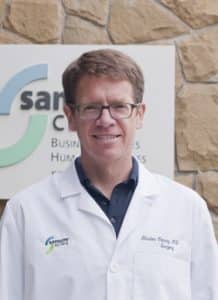 W. Charles Conway II, M.D. is a surgical oncologist specializing in abdominal cancers, including peritoneal mesothelioma. He currently treats mesothelioma patients at Ridley-Tree Cancer Center in Santa Barbara. Dr. Conway is part of a multi-disciplinary team treating patients with mesothelioma.

Education and Training
Dr. Conway received his undergraduate degree from Hope College, located in Holland, Michigan. He then earned his medical degree from Wayne State University School of Medicine in Detroit, Michigan.
Immediately following his medical degree, he completed an internship and residency program at Wayne State's Medical Center.
Dr. Conway also studied in Ghana before completing a surgical oncology fellowship at the John Wayne Cancer Institute in Santa Monica, California. Dr. Conway is a board-certified general surgeon.
Surgical Oncology and Peritoneal Mesothelioma at Ochsner
Following his fellowship in Santa Monica, Dr. Conway accepted a position as a surgical oncologist at the Gayle and Tom Benson Cancer Center at New Orleans' Ochsner Medical Center.
In this role, Dr. Conway developed an interest in treating patients with peritoneal mesothelioma, a rare cancer that affects the tissue lining organs in the abdominal cavity.
All types of mesothelioma are closely associated with asbestos exposure, especially in the workplace. Although it is rare, Louisiana has a high incidence of this disease because of the shipping industry. Asbestos was once commonly used in the shipbuilding industry.
As a result, workers who spent years in and around ships on the Gulf Coast were exposed to asbestos. Many of these workers later developed mesothelioma or other asbestos-related illnesses.
Dr. Conway specialized in mesothelioma out of necessity. He and his colleagues saw more patients with this type of cancer than physicians in other regions of the country. Because peritoneal mesothelioma is uncommon, Dr. Conway found a need to work toward better treatment.
While other surgeons at Ochsner have taken on pleural mesothelioma (the type of mesothelioma that affects the lining of the lungs), Dr. Conway is making strides with patients suffering from the abdominal form of the cancer.
Dr. Conway also collaborated with other colleagues at Ochsner who specialize in mesothelioma treatment. They work together to provide an effective multidisciplinary approach to patient treatment.
For example, Dr. Conway and his colleague Dr. Landreneau have both used debulking surgery followed by HIPEC to treat peritoneal and pleural mesothelioma. HIPEC is intraperitoneal hyperthermic chemoperfusion. In this procedure, heated chemotherapy drugs are circulated in the abdomen or chest.
Although this two-part treatment was initially used only to treat peritoneal mesothelioma, Dr. Landreneau became the first surgeon in Louisiana to use it for patients with pleural mesothelioma.
Introducing Robotic Surgical Procedures
Not only does Dr. Conway work with peritoneal mesothelioma patients, but he also specializes in other types of abdominal cancer. By developing better procedures to treat these patients, he can apply them to various cancers that affect the abdominal cavity and organs. He has especially pushed to further the use of robotic surgery.
In 2013, Dr. Conway was the first surgeon in Louisiana to perform the Whipple procedure, a completely robotic pancreaticoduodenectomy. Although this is a complicated procedure, it is also minimally invasive.
Dr. Conway can treat patients with pancreatic cancer using this procedure, creating a small incision. Because the incision is so small, patients recover faster. Outcomes for patients undergoing the procedure are better than those for patients who have undergone more traditional surgeries.[1]
Professional Organizations and Honors
In addition to being a board-certified general surgeon, Dr. Conway is a member of the American College of Surgeons and the Society of Surgical Oncology. His peers have recognized him as a future leader in the research and treatment of peritoneal mesothelioma and other abdominal cancers. As a young surgeon, he has a bright future and is expected to garner many more honors.
Dr. Conway is already an acknowledged expert in his field. His work with patients and his dedication to developing safer surgical techniques have also earned respect from his patients.
Get Your FREE Mesothelioma Packet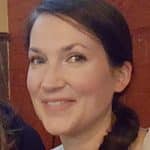 Mary Ellen Ellis has been the head writer for Mesothelioma.net since 2016. With hundreds of mesothelioma and asbestos articles to her credit, she is one of the most experienced writers on these topics. Her degrees and background in science and education help her explain complicated medical topics for a wider audience. Mary Ellen takes pride in providing her readers with the critical information they need following a diagnosis of an asbestos-related illness.
Get Your FREE Mesothelioma Packet
Page Edited by Patient Advocate Dave Foster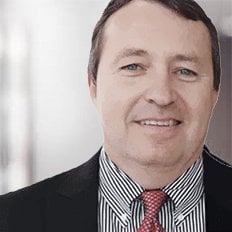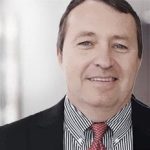 Dave has been a mesothelioma Patient Advocate for over 10 years. He consistently attends all major national and international mesothelioma meetings. In doing so, he is able to stay on top of the latest treatments, clinical trials, and research results. He also personally meets with mesothelioma patients and their families and connects them with the best medical specialists and legal representatives available.